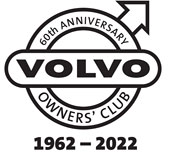 Volvo Electronic Throttle Module (ETM) Issues
For some time there have been issues surrounding the electronic throttle module fitted to a number of Volvo cars. This has been highlighted in a number of television programs, including the UK's BBC Watchdog. Volvo Car UK released public statements regarding this and these are documented below.
---
Friday 10 February 2006

Volvo Response to Watchdog Questions

Background
Different countries around the world have different emission regulations. In the USA and Sweden these regulations are particularly tough. To ensure continued compliance with local legislation, Volvo Cars North America voluntarily decided (in December 2005) to extend the warranty period for the Electronic Throttle System (ETS) to 10 years, or 200,000 miles, on a number of Volvo models with petrol engines. Additionally, under Swedish Consumer Law, car manufacturers are required to pay for rectification work if emissions fall outside their guidelines for components of vehicles up to 5 years/80,000kms. No other countries offer extended warranties on ETS.

As Volvos comply with UK emissions legislation, it is not our intention to launch a similar action in this country.

Volvo new car warranty varies from country to country. In the UK Volvo's new car warranty is for three years/60,000 miles, whichever comes soonest.

Models Concerned
The models affected are:

1999, 2000, and 2001 model year S60, S70, V70, XC70, C70 and S80 models.
2002 model year V70 non turbo and C70 models.
All S60 and V70 bi fuel models.

No other current or past models are affected

Symptoms
Customers whose cars display warning messages -"Check Engine" or "ETS", or experience uneven engine idle, or their car running in "limp mode"1 should take their car to a Volvo dealer who can diagnose if the symptoms are related to the ETS.

1. Limp mode is designed so that the car does not come to a sudden halt and can still be driven at low speed to a position of safety.

SolutionsThere are a number of possible solutions:

the Electronic Throttle Module can be cleaned and refitted
the Electronic Throttle Module can be replaced by a new on
the Electronic Throttle System can receive a software upgrade:
From April 2006 a software upgrade will be available for affected cars to improve the performance of the ETS. This software will be progressively available over a few months, due to the number of different ETS/engine combinations.

Volvo Car UK will continue to review individual cases, taking into account the age of vehicle, mileage and service history, as they are brought to the Company's attention. In 2005 Volvo's UK Customer Relations team dealt sympathetically and helped some 50 customers who had experienced ETS problems. No accidents were reported in any of these cases.

Government Contact
Volvo Car UK has made VOSA (the Vehicle and Operator Services Agency) aware of its actions with respect to the ETS component in the UK. ETS issues are emissions related, not safety related.

As Volvo's reputation is founded on the quality of its cars, we are most concerned to hear of the continued dissatisfaction of the customers featured in tonight's programme and would ask them to contact our Customer Relations Department so that we can ascertain how best we can restore their confidence in our products and service.

We anticipate that the roll out of the software upgrade planned for quarter two this year will improve the performance of affected cars without the need to replace the ETM so reducing the incidence of customer's experiencing failure of this component.
---
13 February 2006

Watchdog; Volvo Electronic Throttle System

STATEMENT

As Volvo's reputation is founded on the quality and safety of its cars, we are most concerned to hear of the continued dissatisfaction and experiences of the customers featured in tonight's programme.

We will contact these particular customers and would ask other Volvo drivers, who are experiencing difficulties with their Electronic Throttle System, to contact our Customer Relations Department, or their local Volvo dealer, so that we can work together to restore their confidence in our products and service.

We also plan to introduce a software upgrade from April 2006 onwards which will reduce the likelihood of issues with the Electronic Throttle System. Volvo Car UK Ltd will make this available, at no charge, to customers with affected cars who contact our Customer Relations Department.

Volvo Car UK
---
Volvo Car UK
14.30, 04 December 2006

Watchdog – Volvo Statement

As Volvo's reputation is founded on safety, Volvo never hesitates to launch world wide safety recall campaigns when they are required. However, Volvo does not believe that ETM malfunction is a safety-related issue and this view is shared by the authorities in the UK.

Volvo is actively working with its dealers to resolve customer cases involving ETM issues. For the models potentially affected, a free of charge software upgrade and ETM clean has been progressively rolled out and Volvo has offered this solution to nearly 2,000 customers to date.

Regrettably some vehicles require a new ETM and, in these situations, Volvo makes a contribution towards the cost depending on a vehicle's age and mileage. Volvo dealers are aware of the campaign and have recently been reminded of the process in place for customers.

We are extremely sorry to learn that some customers remain dissatisfied with the service they have received and would ask any customer who is still concerned about this issue to contact their local Volvo dealer or the Volvo Customer Relations team.
---