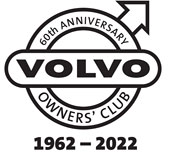 VOC Home Insurance
VOC Insurance has everything you could need, all housed under one roof - including VOC Home Insurance which gives a discount if you already have your car insured with us.
More included as standard
We believe in giving you all you need to protect yourself. That's why VOC Home Insurance automatically provides a number of valuable benefits in your buildings and contents cover as standard:
'New for Old' replacement of items - to replace your damaged or stolen old items with brand new ones.
Accidental damage to contents - to cover the accidental breakage of TVs, DVD players, video players, hi-fi equipment, home computers (not laptops), radios.
Property Owner's Liability - to cover any amount that you become legally liable to pay as the property owner in compensation for death, bodily injury or illness to any person or damage to their property.
Service pipes and cables - to repair accidental damage to cables, drain inspection covers, underground drains, pipes or tanks providing services to or from your home.
Loss of keys/Lock Replacement - to provide emergency assistance and pay towards the cost of replacing your locks if your keys are stolen.
Accidental damage to buildings - cover for glass in conservatories and windows and doors, fixed ceramic hobs, bathroom suites.
Alternative Accommodation - while the home cannot be lived in because of loss or damage covered under the Buildings cover.
Guaranteed Repairs - a guarantee on the repairs carried out by the insurer's approved tradesmen.
Whether you need a basic 'Contents Only' policy because you're renting or you need comprehensive home buildings and contents cover, VOC Insurance has a benefit-packed solution for you.
And we're used to dealing with homes of all shapes, sizes and construction so don't worry if you live in a converted barn or a Kentish oast - let VOC Home Insurance give you a competitive quote.
Affordable cover and extra discounts
It's no good giving you a well-stacked policy if it means you have to pay through the nose for it. So, as well as protecting your home and contents, we've made sure your pocket is protected by offering competitive premiums.
In fact, if you already have your car with VOC Car Insurance we'll give you an extra £20 OFF our best home insurance deal or £50 OFF if your household has more than one car covered with us.
And, if you're paying for your current home cover via direct debit, you could switch to VOC Home Insurance whenever you like, for little or no penalty, and start saving money straight away.
We'll also make a donation to the club for every policy sold.
Contact VOC Home Insurance and find out just how affordable our extensive cover could be for you.
Simply call FREE now on 0800 023 4374 for your free, no-obligation quotation.
---