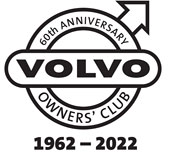 Buying a used Volvo 940 or 960
To many, the solid 900 Series is the quintessential Volvo; a robust, lumbering tank ideal for antique dealers. Certainly the older models did little to dispel this belief - but those in the know will tell you that later versions are very different. Displaced by the less boxy S and V90 line?up in 1996, the 900 Series has been around since the start of the decade. However, it only really came to prominence in the summer of 1994, the era we are concentrating on, when a substantially revised 960 was introduced, in turn leading to a much-improved 940 range. With its neater design, new interiors and improved trim levels, not to mention sharper handling and mellower ride due to modified suspension, the 960 suddenly started to look like a serious BMW rival. In short, it became as good to drive as it had always been to travel in. True, it never matched the very best from BMW Audi or Mercedes, but it still fares better than many in its class. Potential buyers should know their ranges. Although the 940 and the upmarket 960 look similar, the latter is by far the better car and wiser buy, benefiting from stronger engines, plusher cabins and a far classier ambience. In contrast, the 940 feels the cheaper spin-off, although it has always had price and the option of turbodiesel power on its side.
There are many common qualities, however, and both cars feel immensely solid, rugged and safe. Comfort and spaciousness rank highly, too, plus what better big family estate could you wish for? A massive spread of models awaits you, and the final choice rests with buyers' needs. All are smooth and long-lasting, but non-turbocharged 2.3 litre 940s can feel overwhelmed in these heavyweight bodies. There is a pick of three 940-turbo powerplants, depending upon year: a 2.3 Turbo with 165bhp for earlier models; after 1994, a special LPT (Light Pressure Turbo) yielding a healthy 135bhp and strong pulling power; or the HPT (High Pressure Turbo) producing 170bhp. This latter unit replaced the earlier turbo in the summer of 1996. Only one turbodiesel was produced; a muscular six-cylinder, 122bhp, 2.4-litre providing nearly the same power as the 2.3 petrol unit. The turbos give a good account of themselves, with the HPT on a power par with the two big sixes found in the 960, but without the smoothness. The 2.9 six-pot has always delivered the goods, and in 24-valve guise punches out 204bhp. As part of the 1994 revamp, a downsized 2.3 litre was introduced. It does not have its bigger brother's midrange poke, but its 170bhp more than suffices, making it our choice. With the S/V90 evolution, the 960 was the first to duck out, starting in late 1996. However, a selected 940 range survived into 1998, the last being special value-for-money estates badged 2.3 Torslanda and the far better equipped LPT Celebration.
Trim levels can be confusing. Originally they were S, L (940 only), plus SE, GLE and CD for both ranges. This was revised for 1996 cars where the S badging was dropped, but equipment upgraded. All are fairly well equipped, but aim for SE at least. In general terms, 960 trim is a step up from the equivalent 940; leather is standard on 960 GLEs, but you need to go for the top 940 CD for similar luxury The exceptions are the final 940 versions, which were really given a boost. Entry level models were now badged as Classic and kitted out with goodies such as alloy wheels. The SE featured leather and climate control, while CD models boasted cruise control, air conditioning and better quality leather upholstery A Volvo dealer will be able to explain the many changes, but it's a good idea to contact the UK importer to see if a copy of the relevant brochure is available to help you through the confusion. A Volvo which isn't as safe as houses wouldn't be right, so expect to find airbags and SIPS (Side Impact Protection System). Likewise, buyers expect nothing less than reliability and a well kept, dealer-serviced example should wear its miles and age with ease. Keep an eye out for worn 940 turbochargers; look for undue smoking and have the car checked professionally if you are dubious. The 960's units should be smooth and silky.

---