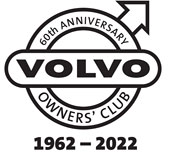 Volvo 850
The car you select should let you live your life to the full. As either a saloon or an estate, the 850 combines dynamic driving performance with flexibility and space. Volvo engineering guarantees outstanding roadholding, comfort, security and award-winning safety. The 850 provides a choice of seven different model specifications. There's a selection of seven engines, both petrol and diesel, to suit every need - from economical commuting to turbocharged supercar performance. All but the All Wheel Drive are available with manual or automatic transmission. You can select from up to 16 body colours, three interior colour schemes and four upholstery finishes. Should you wish, you can add optional equipment and individual accessories. There's even a special pack exclusively for estates. Simply tell us the refinements you would like; we'll make the car that's right for you.
Pull away in an 850 and you'll share in an unrivalled success story. From winning performance in the British Touring Car Championship to complete capability on the open road, the 850 commands respect and adulation. Dynamic sporting style and poise are just the start. The 850 is a car designed to deliver value, functionality and utility too. Acclaimed safety technology makes the 850 one of the safest cars in production. Ergonomic design and generous equipment mean it is also one of the most comfortable. At the wheel, the 850's combination of refined power, compliant roadholding and environmental discipline has won the hearts and minds of a new generation. The 850 is a car that can take driving excitement wherever you want. It can become the car for you.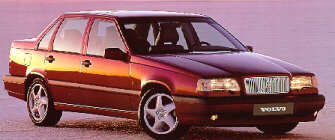 The 850 is a driver's car. Powerful capability is matched with reassuring control. You can enjoy driving freedom to the full. Five cylinder configuration guarantees exceptional engine smoothness and willing flexibility. Seven units, with maximum outputs ranging from 126 hp to 250 hp for the exhilarating 850R, provide petrol or diesel alternatives for every need and preference. Yet 850 performance need not preclude economy. The refined TDI, for example, boasts 140 hp with all the benefits of a traditional diesel. Whichever engine you prefer, most have the choice of a five speed manual gearbox or a sophisticated four speed automatic transmission. The automatic offers three operating modes - Economy, Sports and Winter - to suit your driving style. The 850's handling prowess stems from superior chassis, driveline, suspension and braking technologies. Volvo's Delta Link rear wheel suspension ensures constant wheel angles and track. In conjunction with the independent front suspension system, wheels maintain optimum contact with the ground. The result is superb roadholding with minimal noise and vibration. If you need to take sudden evasive action, predictability is important. Anti-roll bars help maintain directional stability. ABS brakes stop the car under full control whilst ensuring grip to steer. Take a test drive. See for yourself The 850 is a car to be enjoyed.
850AWD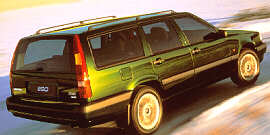 With All Wheel Drive, the 850's flexibility reaches new heights. When you're regularly faced with driving in ice, snow and rain, a car with exceptional grip becomes an absolute necessity. The Volvo 850 All Wheel Drive estate provides the security, control and balanced power to deal comfortably with the most challenging and treacherous road conditions. The 850 AWD uses advanced viscous coupling technology to permanently drive all four wheels. Volvo's traction control system, TRACS, mediates power to the front wheels, ensuring grip when pulling away. A limited slip differential acts on the rear wheels. The viscous coupling allows up to 95% of power to be transferred between front and rear wheels to provide maximum grip. The 850 AWD literally reads the road's condition and responds to it. A new 2.5 Iitre 20 valve petrol engine, with a manual gearbox, uses a light pressure turbo to develop 193 hp. Since maximum torque is produced at just 1800 rpm, the AWD offers effortless performance.
850R

Sometimes, only the ultimate will suffice. The 850R is indeed a car for the discerning. The 850R is the most powerful Volvo 850 ever produced Either as a saloon or an estate, performance is breathtaking. A 2.3 litre 250 hp turbocharged petrol engine takes the car from 0-62 mph in just 6.7* seconds. A viscous coupling in the differential makes sure the increased power is transmitted most efficiently to the front wheels. Roadholding is spectacular. A lowered sports chassis with special anti-roll bars and shock absorbers takes the 850R around corners as if on rails. Automatic levelling on the estate keeps the car balanced when carrying loads. Naturally, full 850 safety equipment including side impact airbags is standard. Interior styling is exclusive, luxury equipment resplendent. A glowing Scandinavian birch or walnut dashboard contrasts with dual tone alcantara/leather upholstery and trim. Individually adjustable power front seats glide into the ideal driving position. Electronic Climate Control maintains a constant cabin temperature. An eight speaker, RDS radio complete with CD multichanger waits ready to perform. Exhilarating. Exclusive. Utterly compelling. The 850R simply overtakes the senses.
---