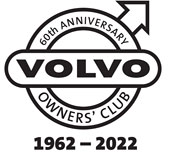 S40/V40 Head lamp bulb life
The headlamps in the 2000-MK11 S40/V40 models are equipped with dual headlamps and the low beam bulbs have a short life time, especially on vehicles with day running lights.
Repair: A special resistive cable harness has been introduced as a service solution to avoid early breakdown of the low beam bulb. (S40/V40-3-37-0010 Operation No 90026-2 Labour description: Install extra cable harness.) Contact your local Volvo service centre for this to be installed.
---