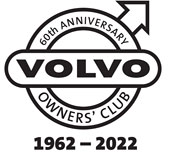 Volvo 340 360 66 and CVT Information
A selection of reports taken from back-issues of the Club's magazine, 'Volvo Driver'.
To keep up to date with these reports join the Club and receive the magazine. Joining will also allow access to the back-catalogue of magazines on this web site.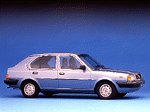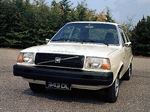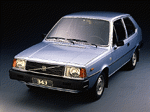 Congratulations to Ray Williamson on winning the 300 Series Class at the Western Area Rally. Well done also to Bryan Cowton on being a very worthy runner up. A special mention must also go to Bob Edmonds with his splendid 1979 343CVT who came a very close third place. Bob's car which is affectionately known as 26V really is a credit to him, and with a recorded mileage of 67,125 miles attracted a lot of interest among members. We also wish Bob's wife who was unable to attend the Rally, a speedy recovery after her recent illness. A full Rally report is printed in this issue. Sadly, John Winch from Consett wrote to me recently saying that his 1988 360GLT, which he had owned from new, had been involved in an accident and 'written off'. It had a recorded mileage of 92,000 miles and was still under Lifetime Care. John says that the car had been waxoiled every year, and apart from a replacement fuel pump, exhausts, tyres and batteries it was in mint condition, It was used by his wife regularly and John says that together with his original 1971 144 was the best car he has owned! Motoring press often say that the Volvo 300 Series does not have much goin for it apart from good safety features. The 340 hatchback is long lived but cumbersome. Ifs rather slow and thirsty with the 1.4 engine, the steering is heavy, and the rear end can slide in the wet It's a tough old car, not always cheap because of Volvo glory, buy when not shiny and you will get a bargain!
---
I was very pleased, to see eleven cars in the 300/66 Series class in the BKV arena at Stratford-upon-Avon. The cars really were a credit to their owners. Well done to you all! It was nice to see three 66 Series in the line up, enabling them to have their own class. Well done George! Congratulations to Ray Williamson on winning the Masters Class with his splendid 1983 360GLS. This was Ray's first entry in the Masters, and next year he will represent the 300 Series in the Grand Masters Class! Well done Ray, for both your tremendous result, and being such a fine ambassador for the Club. Congratulations to Bryan Cowton on being awarded winner in the 300 Series class, and to Ted Brown on being a very worthy Runner-up. The following week, Ray Williamson was again 'flying the Club flag' and was awarded Club Class Runner-up, at the Bromley Pageant, in the 3rd round of the Autoglym Concours. A very meritable result as Ray drives an average of 12,000 miles a year in his car! The 300 Series letters coming through my door are still thin on the ground. Perhaps that is a good indication of how good the Series continue to run! My thanks to Glenn Hawkins from Sheffield who wrote telling me about his 1986 340GL which he had owned for 10 months. In the first five weeks of ownership Glenn found it to be a pain. From cold the car would not run smoothly at all. Glenn had to adjust the throttle stop to keep the engine running, then as it reached operating temperature it would be racing. After weeks of replacing plugs, distributor, rotor, air filter and adjusting tappet clearances there was some improvement, just out of curiosity, Glenn tried a spanner on the carburettor manifold nuts and found them to be loose. A quick tighten and the fault was rectified. Our own 360GL continues to run well and passed its MOT test in April. The car is now eleven years old and has covered 63,500 miles. In the seven years that we have owned the car, apart from an annual service, our only expenditure has been replacement cambelt, waterpump, tyres and exhaust. This year saw our. first 'real expense' on the car, and along with the service, it required a replacement steering coupling & front disc pads and exhaust tail pipe and box at 61,700 miles it is still a very reliable car and we intend to ran it as the school bus for another year! Finally, don't forget that this year's 300 Series Rally will be incorporated in the Western Area Rally at Weston Park on Saturday 12 September. Caravan and Camping members have permission to camp on site over the weekend. It is only a few days away now, so if you will be attending either as a day visitor or camper, please send details and SAE for a Rally programme and Weston Park information leaflet and admission charges.
---
This year's annual 300 Series Rally will be held on Saturday 12 September at Weston Park, Shropshire. This will also be a Western Area event, with Caravan and Camping members having permission to camp on site over the weekend. (Full details are printed in this Issue). If you will be attending, either as a day visitor or camper, please send details and SAE for a Rally programme and information leaflet. It has recently been brought to my attention that several owners have not been able to readily obtain replacement speedometer drive cables from their local dealer. Speedograph Richfield are successors to a subsidiary of Smiths industries and in their range of products manufacture speedometer drive cables. They also have in stock a considerable quantity of speedometers originally manufactured by Smiths Industries for the 300 Series (up to 1986). For further information telephone 0044(0)115 926 4235. Some time ago Glenn Hawkins from Sheffield sent me an interesting letter about his experiences, with his 340. He reminded me of a tip for tool storage, which I found handy when we owned a 340. If you own a 340 (1397cc) then this one's for you! If you like to carry an assortment of tools in your car here is an alternative to keep them out of the boot. If the spare wheel under the bonnet is turned upside down this provides a sizeable well that will accept a washing up bowl. A suitably cut shape of hardboard can then be cut for a lid. This will save on boot space and tools are less likely to be stolen if they are stowed away under the bonnet. Ted Brown from Saltburn-by-the Sea, wrote saying check your fuses and their fitting! Ted's only breakdown in two years with his 360GLT occurred when travelling to a BKV Rally. The car had travelled 15 miles, and after a stop of 10 minutes, upon starting the engine it would fire but not run. When Ted looked under the bonnet everything appeared OK. Every fuse in the main fuse box looked in good condition and at this point Ted feared the worst and thought it must be the fuel pump failed. Ted checked the Owners Manual (page59) to find the fuel pump fuse was situated between the battery and the front left hand inner wing. Upon inspecting the fuse Ted found the fuse was not blown. The problem lay in its condition, with one end of the contact curled off the hod The contact was reshaped to the M of the fuse and the car started and ran normally. Ted does say however that with the battery in position you do need a special hand to reach the auxiliary fuse box. Finally lets try and beat the record of 34 cars at Weston Park in 1996. We look forward to seeing you and your car at Weston on 12 September.
---
The 300 Series Register continues to grow steadily with 41 new registrations in 1997, swelling our ranks to 438 cars. If you have not registered your car, please send me a SAE, in order for me to send you the necessary registration form, as I do try to keep the register as up to date as possible. Please do keep writing to me with your experiences of your 300 Series, as they seem to be getting thin on the ground lately perhaps that is good news! I can only reflect on our --last winter, which suffered three breakdowns in as many months. The first was a failure of the Renix fully electronic computerised ignition system. As luck would have it, this happened at home, resulting in a recovery to my local (non Volvo) garage, using their 'magic box'. The computer module which incorporates an ignition coil and a vacuum advance unit had failed and required replacing.
Next a strange one!? We were taking Diana to school on our way to do some last minute Christmas shopping, when I thought the exhaust was starting to blow a little. This became worse and worse in the rush hour traffic, and then there was a tremendous bang and our 360 sounded like an FL12 Supertruck! As luck would have it we were in Edgar Street, and were able to limp into the Cattle Market car park to the rear of Motorway Tyres and Auto Centre. I explained to my friend Colin, the manager, that the exhaust had blown, and that I would return later to collect our car. Imagine to my horror when he later told me that spark plug number 4 had blown out! He had refitted the plug and all was well. I then took the car back to my local garage (non Volvo) who had serviced the car, and replaced the plugs last April, some 4,000 miles ago. There was no damage to the thread in the cylinder block and as a precaution fitted a new set of plugs. I do not wish to point any fingers, as it may have been a faulty plug, but it may pay for you to ensure that you check the torque wrench settings on your spark plugs. The final chapter was a failure of the windscreen/headlamp wipers, washers and blower. My immediate thought was fuse number 20, but this had not blown, and a replacement failed to rectify the fault. The fault was traced by my local garage to a poor connection to the relay. We still love the 'School Bus' and have decided to keep her for some time yet! Finally, although it seems a long way ahead, I shall soon be making arrangements for this year's 300 Series Rally -watch this space!
---
The 300 Series perpetual trophy and W A Lewis cup have now moved south from North Yorkshire to Essex, after Ray Williamson won them back from Bryan Cowton at Weston Park. It was an extremely close result in the BKV as Bryan scored four more points than Ray, but the mileage and age allowance made Ray the winner by one point! Congratulations to Ray and Bryan, and thanks to all of you who braved the inclement weather forecast to display your car in the BK-V Robert Lawrence from Didcot wrote to m e saying that he is now the proud owner of a 1986 340CL 1.7 which he purchased for a smudge under £800 with a full service history and 90,000 miles on the clock. After owning the car for a couple of weeks Robert cured a few minor faults. The first problem was that the car stalled when it came to idle at junctions or if the throttle was 'blipped'. A local garage could not find any major faults or leaks, but they cleaned and tuned the carburettor, which appears to have solved the problem. The service history shows that the Solex carburettor has been cleaned several times showing this to be an on-going problem. Robert decided to service the car himself and visited his local Volvo dealer to obtain a replacement fuel filter.
Some confusion must have arisen because what Robert thought to be the fuel filter, the dealer claimed to be some kind of gas exchange system and there was no need to worry about it! They offered him a small, more traditional fuel filter, one of which was already fitted and appeared to be in good order, so Robert took matters no further. On the B172 models a filter is situated inside the fuel pump. The fuel pump is a sealed unit and cannot be dismantled, but should be renewed as a complete unit if it proves to be faulty. Also on B172 models, there is an in-line filter, mounted in the engine bay on the front valance. Whilst Robert was giving the car a thorough clean inside, he accidentally broke the rear de- mist connection on one side of the rear window. Fortunately, it was a clean break between the contact and the surface of the screen. Robert purchased seine 'J B Weld', quick setting stuff, and managed to fix the connection. Robert offers a word of advice here: When purchas-ing such items, check the 'steel' tube has not gone solid inside. In the store (Halfords), Robert and the assistant managed to open three packs before they found a 'liquid' one!
---
Well done to the twelve owners who entered their cars in this years National BKV. The cars really were a credit to them. Congratulations to Ray Williamson on being awarded Class Winner, and to Nigel Dunnett as runner up. Ray achieved over 90% of possible marks, and now joins the Masters Class in next year's National BKV. It is unbelievable how Ray manages to keep his car in such pristine condition as it covers an average of 12,000 miles a year in all weathers. I should know because I was following him on the A1 in torrential rain on Saturday night before the BKV. Ray then travelled to Rudding Park, North Yorkshire the following weekend and was again awarded Class Winner. A word of warning about using Holts Radweld in the cooling system of your car, from personal experience. A couple of months ago our 360 suddenly developed what sounded like a very expensive rumbling noise coming from the bottom end of the engine. Luckily we were not far from home and were able to drive steadily back for a closer inspection. Listening to the engine with a short hosepipe it certainly sounded like a bearing had gone. However, when the belts were disconnected from the cooling fan and alternator the noise stopped. The alternator was OK but when I turned the water pump pulley it made a terrible grinding noise. The bearing in the water pump was very badly worn which could have resulted in the fan shearing off through the radiator! When a water pump is beginning to wear, leaking coolant normally escapes through the drain hole in the bottom of the pump. As Radweld had previously been used in the car this did not happen as the drain hole was sealed. The pump was found to be full of coolant with a badly worn bearing which could have sheared at any time without warning. The water pump was changed with the help of a neighbour mechanic and the cooling system flushed and filled with new coolant. An expensive lesson which could have been much worse. Allan Wright from Redditch asked me if the spare wheel on his 340 should be black, when the other wheels on the car were silver. I was able to confirm with Volvo Customer Relations that the spare wheel on a 1989 340DL 1.4 is a dark grey enamel (near enough black). This is in fact standard on this model.
---
Thank you for the letters and telephone calls saying how much you enjoyed the article 'Living with a 300 Series' which was published in the last issue of Driver. Newer Members may like to know that I now have copies of the article 'The 340 - A background and appreciation' which was published in the Winter 1994 issue of Driver, If you would like a copy please send me a SAE. Our 360GL'school bus' continues to run well, although we did have a problem with the nearside stop/tail lamp recently. Whilst checking the lights on the car I found the tail lamp not working. A change of stop/tail bulb resulted in the stop lamp illuminating when the lights were switched on. The rear fog lamps were then caused to blow. Several bulb changes later the Hull was traced to a short in the stop/tail bulb holder. A replacement bulb holder was obtained by retun of post from Club Member Dave Paskin at Volv-O-Spares and the fault was rectified. Gus Cowers from Chelmsford wrote to me telling me about a couple of minor changes that he has made to his 1987 360GLT. Gus was not impressed by the ride comfort level of the original Michelin 185/60/14 tyres on the rear and changed to 185/70's which brought about a vast improvement. Gus says that the carrying of a second spare is no problem. Thinking that the seat comfort of the 360 was somewhat inferior to that of his previous 244 and having a liking for leather seats. Gus fitted a drivers seat from a scrapped 244. Minor adaptation to the seat mounting brackets only was necessary. Being 6'1" tall. Gus had to set the seat to the lower of the three height settings. It would be advantageous for a shorter driver to use a higher setting. Aside. Gus has used Broquet fuel catalyser and Slick 50 oil additive for several years to his complete satisfaction, returning 37.5mpg with regular non town driving.
The car has covered 109,000 miles and has original rear brake drums and linings. Gus has changed the clutch pedal rubber three times and the brake pedal rubber is still original-perhaps this says something! Gus's 'other ear' is a 1955 Rolls Royce engined Austin Champ-something of a complete contrast to the 360GLT. Lee Parry from Caterham writes saying that they have had their 360GLS for seven years and have covered 35,000 miles with a total of 95,000 miles on the clock. Lee says it is one of the best engineered cars he has owned. apart perhaps from his 1961 Rover 100. He has not carried out any major work, just radiator, water pump, master cylinder. cambelt, callipers, doorhandle over the years and. oh yes, he has just replaced the vibration damper in the steering column. There is a definite knack to replacing the damper, perhaps Lee could let us know how it is done! Lee's only complaint is a fairly heavy clutch pedal compared with 340's. This vear's annual 300 Series Rally will be held on Saturday 13 September at Weston Park Shropshire. It will be a joint 300/40 Series event as I am now Register Keeper for both Series. If you would like further information please send me SAE as I would like to obtain provisional numbers of those attending.
---
With the excellent membership figures the Club can presently boast, I am pleased to report that during 19961 received a record 49 registration forms from new Members. Welcome to you all! This now brings the total number of 300 Series on file to 396. A warning to us all, Nigel Cusack from Chester-Le-Street has informed me of a spate of propshaft thefts from 300 Series in that area. Nigel who is a PV544 owner told me he bought a 1985 340 for a friend. As the car had a stripped propshaft spline, he set about acquiring a replacement from a breakers yard. He eventually found one at a cost of £80, and then went to his Volvo dealer for two replacement prop clamp retaining bolts. The dealer told Nigel of two cars that day which had propshafts removed while their owners had left them to do the shopping. The dealer had ordered four rear shafts, clamps and bolts as they were expecting more was too much for Mr Corbett to to disappear. They did not tell Nigel how much a new propshaft cost! After fitting the replacement used propshaft Nigel welded the two retaining clamp bolts to prevent any 'casual' removal. Nigel said that he spent nearly a week to find a replacement used propshaft in the Northeast. It reminded me of the chrome bumpers on the XJ6 Jaguar which had to be welded on also! You may recall that Chris Burmajster, whose 300 Series experiences appear regularly in my reports was going to sell his 340 meaning a temporary goodbye to Volvo. He had a feeling that, like Arnie he'd be back. Well in fact he did not go away because he was unable to find a suitable replacement, so the 340 lives on! The car has covered over 114,000 miles, (well, actually odometer number three reads 2,692 miles), and continues to run well despite sounding a bit like a diesel. Chris suspects that the camshaft and/or the tappets need replacing. Chris has replaced the gas struts on the tailgate as they were becoming less and less effective. (A problem that we encounter with our 360 in cold weather). Genuine Volvo replacements cost £60, and after cringing at the cost, and numerous phone calls he bought a set of BOGE struts from German & Swedish for £20. The only problem was the BOGE struts did not have a switch or connection for the tailgate lamp, although touching the strut with the disconnected wire made the lamp come on. It also did not go off when he closed the tailgate. Genuine Volvo replacement struts have the switch mounted inside! So Chris now has to live without a tailgate light or make up some facility to manually switch it on.
Recently I received a letter from Mr J L Corbett from Bolton, Lancashire, asking what is today considered a reasonable amount of expenditure for repair and maintenance for a 1991 340GL? The car has a full Volvo service history and a recorded mileage of 30,000 miles. During the period October 1995 to December 1996 Mr Corbett has spent (excluding two 6,000 and one 12,000 mile services) just over £1,000 on replacement parts and maintenance carried out by his Volvo dealer. One motoring correspondent of a national newspaper did not consider £1000 spend over a year. I can only relate to my 12 years of Series ownership: 'Living with a 300 Series' which is printed on the Technical Topics pages of this issue! Running costs have been minimal for both our 340 and present 360 cars. Chris Rumins from Kent owns a prime example of the longevity and reli-ability of the 300 Series. Chris's 1983 360GLT has covered a total mileage of 282,000, averaging 21,000 miles a year and is currently placed 29th position in the High Mile Club run by The Volvo Magazine. I have now started making arrange-ments for this year's 300 Series Rally in this the 70th anniversary of Volvo. Full details will be published in the next issue of Driver. Watch this space!
---
Bryan Cowton is now the new holder of the 300 Series perpetual trophy and W A Lewis cup having won them from Ray Williamson at this years 300 Rally at Weston Park. Ray was first to congratulate Bryan and I know that Ray will be back next year with a vengance. It was interesting to find that both the 300 Series and Open class winners were both red cars the same colour as the Rally commemorative plaques. No, I am not going to tell you what colour next years plaques will be! Jim Bowden from Bracknell is the son of a Volvo driving dad, with a Volvo driving elder brother. Both on their third Volvo. He remembers long hot summers being driven down to holiday sites in his father's 145E estate, with bucket and spade in tow. After years of mickey taking Jim decided to part exchange his Ford Sierra for a 440GLT. Imagine his surprise when he was offered a 360GLT in A1 condition with slightly above average mileage for just £2,500. His brother had owned one previously and Jim can remember being green with envy. Jim bought the car and loves it. He really does! He is a single 25 and likes night clubs. All his friends like to zip around in these so called pocket rockets at silly speeds (Jim says that his 360 is not slow by any means) and all he wants to do is get there in style. They still have little digs now and then, until he tells them about his low insurance premium compared to theirs. Jim goes on to say that it just goes to show that Volvos are far from big and slow and you do not have to pay a fortune to buy and run one either. He recently had his car serviced, including a cam belt change, at a local garage by a Volvo trained mechanic for £90. His service book was stamped and km went happily on his way. Jim hopes that his letter might tempt other sons of Volvo driving dads to do as he did and break the trend of buying silly cars at silly prices.
You may remember that Chris Burmajster was having problems with odometers. Number three stopped at 8,910 miles. The others at 63,000 and 34,000 respectively. As it failed so quickly and was still under guarantee Chris complained to the Volvo dealer from whom he bought it. They took the car for the day (the first time this car had seen the inside of a Volvo dealer since he bought it) and found that the unit had simply failed. It had been correctly fitted and there was nothing in the car that could have caused its failure. They did not have another and neither did Volvo. Three weeks later Chris was still waiting and hopes that a replacement will be fitted free of charge. Chris also had a problem of an overheating engine. The fault was eventually traced to the radiator. Some parts were found to be very hot and others stone cold. A replacement was fitted and the car was restored to health. Chris said that it was like having a new car. Chris did say that in spite of all the money he has spent 011 his car this year he would run it until it drops. Well, he has been seduced not by the Dark Side, but by a Citroen CX. Sadly the 340 will have to be sold to pay for it. Chris says it may mean a temporary goodbye to Volvo, but has a feeling that, like Arnie he'll be back. Returning to the cracked outer door handles experienced by Keith Harris in the Spring issue of Driver Keith informs me that a replacement offside front fitted in October 95 cracked and was fitted free of charge in September '96. Volvo Car UK customer services were truly sorry to hear of the repeated difficulties with Keith's car and made the necessary arrangements with his dealer. Keith also had to have a replacement nearside front exterior door handle fitted in August at a cost of £69.72.
---
A final reminder that this year's 300 Rally will be held at Weston Park on Saturday 7 September The response to the publicity in Summer Driver has been very poor. I can only organise Register meetings, but I do need you to be there! I am aware that it is now short notice, but please do try to come along and give your support. There will be a commemorative plaque for every car that turns up and a Longest journey to the Event competition. Congratulations to Ray Williamson on his being awarded 300 Series winner in the 8KV at this year's National. It was also nice to see Ray's wife Judy out and about on the Rally scene again. As some of you may know Judy has been very poorly in recent years following major surgery. Despite this she was able to travel to Newark for the National, and together with Ray celebrate their 25th Wedding anniversary. Well done Judy you looked great! Congratulations also to Bryan Cowton on his being awarded a very worthy runner up to Ray in the BKV. I was disappointed with the number of 300 Series in the arena at Newark. I only saw five in class, two in Working class and a few in the car park. I must however confess to not entering my 360GL, as it is now regularly employed on the twice daily school run, not leaving time for preparation. Although despite being nine years old and having covered 50,000 miles she still turns a few heads! With tongue in cheek I must admit to being awarded runner up in the 200 Series saloon class with my 240DL. This was my first award at National level and a very proud moment. You may remember Chris Burmajsters experience with the cam belt in the Summer Driver. Upon reading about the damage caused, this prompted me to change the belt on my 360. The book says 48 months or 48,000 miles.
Whichever comes sooner. The belt on my car was found to have minor wear and slightly under tensioned having covered 50,000 miles, so be warned! The fan belt soap opera con- tinues About a month after Chris's mishap with the blue rag and the running engine, the fan belt started squealing again. Not wishing to repeat his un-orthodox method of emptying his bank account. Chris decided to check it by the book. Out came the Haynes manual and he removed the belt, cleaned everything by the book examined the belt carefully (it was fine), put everything back most carefully and it still squealed. He then took everything off again, cleaned everything once more and fitted a brand new spare. Result - no squeal. The old belt looked fine but Chris decided to keep it in the boot as an emergency spare. Obviously, looks aren't everything! Odometer number three is still going strong on Chris's car, reading nearly 8,000 miles. The speedometer needle had begun to wobble a bit, but Chris replaced the cable and all was fine again. Chris also tells me that the tailgate struts have lost the ability to assist lifting the hatch. This problem is temperature related in cold weather. I have also experienced this problem in extreme cold but other than that have had no trouble. Chris has recently had to have a Weber 32 replacement carburettor fitted at a cost of £250. The throttle spindle on the original Solex was badly worn, and the cost of repair was £200, with a replacement costing nearly £500. As the car had covered 105,000 miles Chris decided on the Weber 32 conversion. So lots of money spent this year, but Chris intends to run the car until it drops! John Porter from Pershore has informed me of a further two cases of outer door handles breaking on his two 300 Series. A 1985 360 after seven years and a 1987 340 after eight years. There are now twelve cases of this that I am aware of, although I agree with Volvo Car UK Ltd that the majority are fair wear and tear. John has also had to replace another item on both cars. This is the collar which holds the steering column mounted stalk switches. The collar became cracked, and the indicator switch in particular becomes very floppy and awkward to use with the self cancelling erratic. John has replaced them on both cars in the past and the one on the 360 has just failed again. The part is 3286292-2 ST Top surround. It is easy to replace once the steering wheel has been removed. John has done several jobs on his 340 in the last year, replacing camshaft oil seals, final drive seals and lighting switch. John wishes to record his appreciation for the help and advice received so promptly on all occasions from Jack Cluer. Finally I have just heard that Ray Williamson has also been awarded Overall Winner at the Northern BKV, Rudding Park. Well done Ray and perhaps we will see your car in the Masters Class at next years National! Hope to see you all at Weston. Safe and Happy Volvoing.
---
Having successfully held the 300 Series Rally at the Aerospace Museum, Cosford for the last three years I have decided to change the venue for this year. The 1996 Rally will be held on Saturday 7 September at Weston Park Shropshire. As an added attraction the BKV will include 300 Series and an Open Class for all other Volvos attending. If you would like an information leaflet and Rally programme please send me a SAE. In the Spring issue of Driver I told you about the problem of cracked outer door handles experienced by Keith Harris. Keith has now received a cheque to the value of £28.07 as a 50% warranty contribution for a replacement outer handle. Volvo Car UK discussed the situation with the dealership and due to the somewhat unusual circumstances decided to make this reasonable Lifetime Care contribution. I have since been informed of three similar cases of cracked outer door handles at 2 ½ , 4 and 4 ½ years use, and the product quality team at Volvo Car UK are now aware of the situation. Chris Burmajster from Buckinghamshire writes saying that his 340 1.7 is now on its third odometer. The original odometer failed at 63,000 miles and the replacement at 36,000 miles, 18 months later. In both cases the odometer and trip meter failed with the speedometer continuing to function normally. Chris wrote to Volvo Car UK who replied stating if he took the car to his local dealer, they would contribute 32.5% of the cost. However, it turned out that the condition was for the dealer to fit the unit (cost £75, fitting £35 before deducting 32.5%) and it would be cheaper for Chris to buy yet another unit to fit himself. Ron Kirby our Clubs parts manager quoted a price of £55 a considerable saving! Chris eventually purchased a unit for £50 from trade, and now wonders how long the current odometer will last. Chris also had another sobering experience recently when the fanbelt on his car developed a squeal. Chris checked the tension and for signs of wear, finding all OK. He then sprayed the cogs with WD40 (not recommended) which effected an immediate cure for a few minutes. Examining the fanbelt closely revealed that it was wet and dirty. Chris was sure that it should be dry and clean! So while the engine was idling he took a cloth and held it against the grooved side of the fanbelt.
This effected a slightly more permanent improvement. Chris repeated this a few more times in the following days and the problem was cured. However during one of these drying sessions he accidentally dropped the cloth into the engine. It caught on the fanbelt, got whizzed around the cogs and fell out onto the floor somewhat worse for wear. The engine did not even miss a beat. Over three weeks passed covering 1,200 miles. One morning Chris came to start the car and BANG plus knock, knock, knock. Chris immediately switched the engine off. His first thought was that the cam belt must have snapped as it was due for renewal. Examination with an inspection light revealed that the cam belt was fine but Chris did not want to turn the engine over again as it sounded like something rather expensive had broken inside. He called the AA and the car was recovered to a local garage. Chris prefers not to use his local dealership as their costs are just too expensive! The garage had to remove the cylinder head and under the top of the cam belt they found a blue cloth. The piece of cloth had jammed itself between the belt and the cog, forcing the belt to jump a number of teeth with the result that the valves and pistons had been formally introduced to each other. It was amazing to think that a bit of cloth had been torn off during its passage through the cogs, been thrown up inside the cambelt cover and sat there for three weeks before dropping into the cam cogs causing the belt to jump. As the car had done around 102,000 miles, Chris took advantage of the fact that the cylinder head had come off. He then had it decoked and everything renewed. The total bill was £322.09 which was an expensive lesson.
One thing is for certain, Chris will not be putting a rag anywhere near a running engine again! I was forwarded an interesting letter from Christian Taylor recently, Christian noticed that his tyres on his 300 Series had worn down considerably in the past 900 miles since the car was serviced by a local garage, especially the nearside around the edge. He was also experiencing the car pulling to the left. When the car was serviced the tracking had been adjusted. On taking the car to a tyre specialist it was found that the tracking was set at +5 and should have been +2. The Volvo dealership said that tracking should not be altered even if new tyres are fitted and that the tyre specialist may be wrong. They also said that the 300 Series had a history of problems with pulling to the left and that major tyre manufacturers had looked into the problem, This seemed an incredible statement to Christian as his family had owned six different 300 Series and never experienced any such problem before Christian has the distinct feeling that he has been 'palmed off! I should point out that there are very few reported cases of problems with the 300 Series, Keith Dowling wrote saying for his sins he now owns a 440 - BAD MISTAKE! Keith says they are nowhere near as good as the 300 Series. Kevin Nelson tells me that he purchased a 1983 360GLS for his wife to use for work, and tow the caravan 'at a pinch! Kevin and Joan were so impressed by the drive and handling that they found themselves using the 360 rather than their beloved 245! Finally the National is now only a matter of days away, so you should be busy with the final preparations to your car if you are entering the BKV at Newark. Even if you do not wish to enter your car in the arena, just bring it along and let's see a record number of 300 Series at this years National! Safe and Happy Volvoing!
---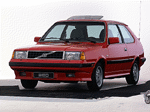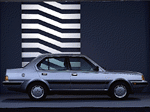 ---