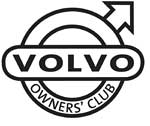 Volvo 123GT Rebuild.
This rebuild took place at the Practical Classics and Restoration Show at the NEC Birmingham 31st March – 2nd April.
The main focus of the stand was the rebuild of a 1967 123GT that was a barn find. This was being done by Tony Whitton with help from John Kemp, Peter Ragg, Roger Parish, Robert Whitton, David McKenzie, with Simon and Lewis from Brookhouse Volvo Parts.
The team started with the bare shell and had 3 days to put it together. Could they do it?
There were boxes of parts everywhere; boxes of screws and clips; boxes of tools. What a nightmare trying to find the right parts in the right order.
By the end of the show they had completed 99% of the task. What an achievement. Just a few electrical bits were still to be done, and if they had about another hour at the most they would have fully completed the task.
Well done.
Obviously the rebuild attracted a lot of attention, even the new owner was there on Sunday just checking up on things. I am sure he will be very happy with the car.
Thanks to all the team for their work especially Tony and Gillian Whitton who put all this together. Thanks once again to Volvo Car UK and TRO for their support.
To view a slide show of the photographs follow THIS LINK. Note: The photographs are not in any particular order.
---