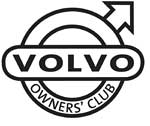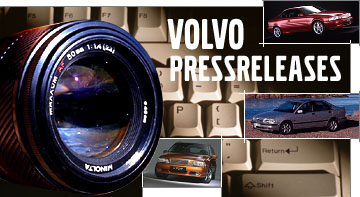 The all-new Volvo V40 – Market: Sharpened feel and features from larger Volvos dressed up in a compact hatchback
6 March 2012
The all-new Volvo V40 is ready to overtake the competition in the Premium Hatchback class with characteristics from larger Volvos wrapped in a sleek, compact package.
It is a modern, expressive car, combining trendsetting design with class-leading driving dynamics.
The all-new V40 features a class-leading safety and driver support package, including Volvo Car Corporation's groundbreaking Pedestrian Detection with full auto brake and several other new features.
Volume and top markets
Volvo Car Corporation expects to sell 90,000 units per year of the all-new Volvo V40. It is primarily a car for the European markets. A massive 85 percent of the total volume will go to European customers. The largest individual markets are the United Kingdom, Germany, Sweden, France, Belgium, Italy, the Netherlands, Spain, Japan, China, Switzerland and Australia.
Launched in Geneva
The all-new V40 will be revealed at a press conference at the Geneva Motor Show in March 2012. The V40 will be built in Volvo Car Corporation's production plant in Ghent, Belgium. Production gets under way in May 2012.
Quotes:
Stefan Jacoby, President and CEO Volvo Car Corporation:
"The all-new V40, a five-door, five-seater sibling to the Volvo C30, is the first new model that is fully developed according to our human-centric, Designed Around You strategy. Fully charged with a class-leading set of high-tech features it is ready to give our toughest competitors a real headache."
"Thanks to input from customers all over the world our most compact V-range model features an outstanding blend of design, safety and versatility. The car is loaded with features that buyers of modern luxury cars want."
Håkan Abrahamsson, Vehicle Line Director C Cars & V40 Vehicle Programme Manager:
"The all-new V40 attracts you with its sleek, dynamic exterior. It wraps you in a super-comfortable cockpit with outstanding ergonomics and technology that makes you feel informed and relaxed, yet focused. This driver-centric approach is what modern Volvos are all about."
Related articles:
The all-new Volvo V40
The all-new Volvo V40 – Market
The all-new Volvo V40 – Design
The all-new Volvo V40 – Driving Dynamics
The all-new Volvo V40 – Safety and Support
The all-new Volvo V40 – Volvo Sensus
---