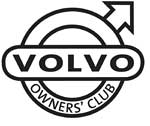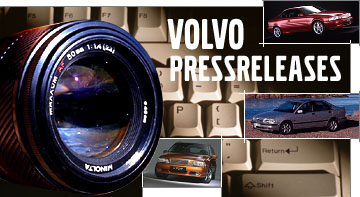 Volvo S80 Model Year 2012
14 July 2011
The Volvo S80 represents the pinnacle of distinctive Scandinavian design, innovative technology, a refined ride, interior space and sublime comfort. This luxurious and modern Volvo is an elegant alternative to the German executive cars and reinforces Volvo's leadership in safety, quality and environmental care. Yet it's also a car that offers high levels of driving enjoyment, thanks to extensive development on UK roads.
The S80 is available from £25,245 on the road for the DRIVe specification to £40,885 for the T6 AWD Executive. It is available with a choice of three diesel and three petrol engines, ranging from 115hp to 304hp.
D5
The MY12 upgraded version of the D5 has been boosted in both performance and torque, from 205 hp/420 Nm to 215 hp/440 Nm, while at the same time reducing fuel consumption by eight percent.
This means that the fuel consumption (EU Combined) of a Volvo S80 D5 is now an impressive 57.7 mpg (129 g/km of CO2) with manual gearbox and start/stop. The corresponding figure for the automatic version is 44 mpg (159 g/km of CO2).
With increased horsepower and lowered CO2, the S80 D5 SE is now available to company car drivers for just £96/mth for a 20% tax payer and £192/mth for a 40% tax payer. Compared with the BMW 525d SE (£138/20% and £275/40%) and the Audi A6 SE 3.0 (£113/20% and £226/40%) Volvo can now offer a higher powered engine for a significantly lower monthly payment.
DRIVe
The four-cylinder 1.6-litre diesel fitted to the C30, S40, V50 and most recently in the S60 and V60 is now available in the S80. It is an improvement over the previous DRIVe derivative by offering an increase in power from 109 hp to 115 hp whilst keeping a maximum torque of 270 Nm. The engine is available with a six-speed manual gearbox and also benefits from start/stop technology - this results in fuel consumption of 62.8 mpg and CO2 emissions of only 119 g/km.
The DRIVe model features the same technology as announced on the recent S60 and V60 DRIVe specifications. Brake Energy Regeneration, low rolling resistance tyres and precise fuel management all help to achieve these impressive fuel economy and CO2 figures.
Interior Enhancements
The S80 now features the latest user-friendly Volvo Sensus infotainment system and enhanced technology that makes driving even safer and more comfortable.
"These cars mark yet another step forward in our determination to be the brand that best interprets what buyers of modern prestige cars want. Concern for the individual's well-being is at the very core of our Scandinavian origins. On this basis we create a logical, intuitive and ergonomically optimised driver's environment that promotes a feeling of relaxed control," says Volvo Cars' President and CEO Stefan Jacoby.
Volvo Sensus is a further example of how Volvo Cars refines the driver environment. The new infotainment system made its debut in the Volvo S60 and V60 in 2010. Now the Volvo XC60, V70, XC70 and S80 also get the same feature.
In Sensus, all information is presented on a five-inch or seven-inch colour screen in the upper part of the centre stack. The screen is positioned high up to make it easy for the driver to keep his or her eyes on the road without being distracted. All the functions can be controlled via buttons built into the steering wheel or via touch buttons located just below the colour screen.
Pressing once on the "My Car" button in the centre stack offers access to a range of settings, such as for City Safety, Collision Warning, Pedestrian Detection, Driver Alert System, Active Cruise Control, lighting, door mirrors, climate unit, central locking and audio system.
If the customer chooses a multimedia audio system, Volvo Sensus comes upgraded with the larger seven-inch screen that also displays information and images from the navigation system, phone, reversing camera, panorama camera, DVD player, digital TV, audio and climate system.
The Bluetooth connection has been upgraded to allow not only allows hands-free phone conversations but also music streaming from your preferred Bluetooth enabled portable music player.
Integrated navigation with voice commands is available as an option as well as an entertainment system for rear-seat passengers. This package includes among other things a DVD player, two eight-inch screens integrated into the front seat headrests, wireless headphones and remote control.
Standard and Additional Safety Systems
Volvo's City Safety is now fitted as standard on the V70, XC70 and S80. This system can lessen the severity of, or entirely avoid, low-speed rear-end collisions at speeds of up to 18mph.
City Safety keeps watch on vehicles in front with the help of a laser sensor built into the windscreen at the height of the rear-view mirror. The car automatically brakes if the driver does not respond in time when the car in front slows down or stops - of if the driver is driving too fast towards a stationary object.
Pedestrian Detection with Full Auto Brake, previously presented in the Volvo S60, V60 and XC60, is now also available in the Volvo V70, XC70 and S80. It is a support function designed to help the driver detect dangerous situations and it can actively help avoid the nightmare scenario of hitting a pedestrian.
Pedestrian Detection with Full Auto Brake uses radar and a camera to monitor pedestrians in front of the car. The system initially provides a warning to alert the driver so he or she can brake or steer clear of the pedestrian. If the driver does not respond, the car automatically brakes with full force moments before the collision becomes unavoidable. With automatic braking, collisions can be avoided at speeds below 21mph.
If all cars had Pedestrian Detection with Full Auto Brake, it is estimated that the number of pedestrian fatalities could be reduced by more than 20 per cent. The reduction in serious injuries would be almost 30 per cent. In three out of ten cases, a collision could be entirely avoided.
Collision Warning with Full Auto Brake has been programmed to respond to vehicles in front that are at a standstill or are moving in the same direction. In certain situations, a collision can be avoided if the speed difference between the two vehicles is less than 21mph.
If fitted with an automatic transmission, the S80 can now be specified with the latest version of Adaptive Cruise Control (ACC), which automatically helps maintain a constant safety margin - pre-selected by the driver - to the vehicle in front. This system now operates all the way down to standstill. The car accelerates automatically once the traffic starts moving again.
World-Class Audio Experience
The most advanced audio unit, Premium, has a class D digital 5x130W amplifier, subwoofer, Dolby Digital in combination with Dolby Pro Logic II Surround, the latest MultEQ from Audyssey Laboratories and 10 loudspeakers.
The market-leading MultEQ technology from Audyssey Laboratories eliminates the distortion that might otherwise be caused by the passenger compartment's particular acoustic properties. The result is crisper and clearer sound for everyone in the car.
In addition to Premium Sound, which is combined with a seven-inch screen, there are three other audio system levels. All have been tailored for the car by Volvo Cars' in-house experts.
Other New Features Inside and Out
Among the other new features in the S80 are:
New body colour Biarritz Blue
Redesigned headlamps. Active Xenon lights are optional
LED turn indicators integrated into the door mirrors
Two new wheel designs, Saga and Magni
Inside the passenger compartment there are two new highlight colours for the upholstery: Sangiovese Red and Blond
In addition there is a new three-spoke steering wheel, enhanced décor inlays and redesigned interior lighting
---