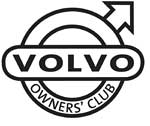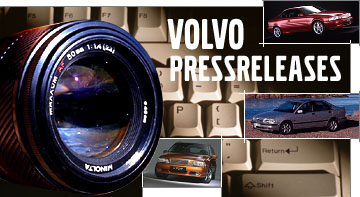 The Upgraded Volvo D5 For 2012
14 Jluy 2011
Upgraded for MY12, Volvo Cars' engine experts have boosted performance and torque from 205 hp/420 Nm to 215 hp/440 Nm while at the same time reducing fuel consumption by eight per cent.
"It's actually all about improvements in several areas that together make the cars both more enjoyable and cheaper to drive. This is the science of the small incremental steps. The engines are already so optimised that it takes many man-hours to identify and refine the tiny details that can make them even more efficient," says Derek Crabb, Vice President, Powertrain Engineering at Volvo Cars.
The first Euro 5-compliant D5 launched in 2008, first seen in the S80, was the first Euro 5-compliant engine and amongst the most fuel-efficient engines in its segment. It featured advanced solutions such as sequential twin-turbo technology, ceramic glowplugs and piezo-electric fuel injectors.
The twin-turbo setup with two different-sized turbochargers operating in tandem provided added power across a wider rev band. The configuration gives alert response and fast, powerful acceleration high up the rev range.
Advanced injection technology using piezo-electric fuel injectors ensures highly precise distribution of fuel in the combustion chamber. This promotes efficient fuel combustion and low emissions. At the same time, this technology and its efficient combustion system help create a characterful engine note.
The latest round of engine enhancements includes:
The D5 engine now gets the same lighter type of connecting rod that the 2-litre D3 had when it was introduced in 2010
All six-speed manual versions also get start/stop, which switches off the engine when the car is at a standstill. The engine fires up immediately when the driver presses the clutch pedal
Both the camshafts and connecting rods have been weight-optimised, meaning they do the same efficient job using a smaller amount of steel
The new piston rings have a lower friction
The oil pump is chain-driven
With the piston cooling valves controlled solely by demand instead of opening regularly, consumption can be reduced
The new vacuum pump has been optimised to affect the engine as little as possible
All variants are also available with a six-speed automatic transmission
For those customers choosing either an S60, V60, XC60, V70, XC70 or S80 fitted with a D5 will also soon be able to take advantage of Volvo's relationship with its motorsport partner Polestar by upgrading the engine's performance further. Available later this year and priced at just £645 fully fitted, the D5 power increases from 215hp to 230hp and torque increases from 420 or 440Nm (dependant on model) to 470Nm. Not only does power and torque increase, but customers also have the piece of mind that it unlike many power optimisations, the manufacturer warranty is unaffected and is fully covered and supported by Volvo retailers.
---