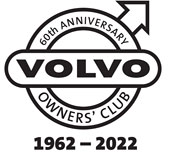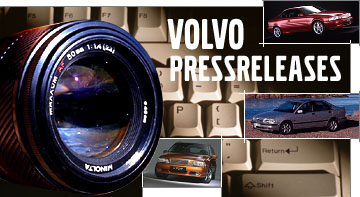 Volvo S80. First Car with Fully Integrated GSM Telephone
The Volvo S80 is the first car model to be equipped with a fully-integrated GSM telephone. This integrated phone is one of the new features to result from Volvo's systematic development of technology to produce smooth and safe interplay between man and machine.
When this phone was developed, the aim was to minimise the risk of being distracted when making or answering a phone call. All the phone buttons have been built into the left-hand section of the centre console, within easy reach of the driver.
To enhance the level of comfort and safety still further, control buttons for "send" and "stop" have also been built into the steering wheel. Using these buttons, the driver can also operate the phone menu functions, to select pre-programmed numbers, for example.
Information on display
Information from the phone, about the call in progress, for example, is presented on a display on the dashboard.
A hands-free function has been integrated in the car in discreet and elegant fashion.
The microphone is concealed in the interior rearview mirror and the incoming sound can be heard via a loudspeaker in the driver´s head restraint. This means that several people in the car can hear and take part in the call.
When a call is in progress, the volume of the sound system is automatically reduced. It is increased again once the call is over.
For private conversations, there is a handset which is built into the centre armrest and is easily accessible from both the front and rear seats.
Related page: Volvo S80 Original Press Release
---