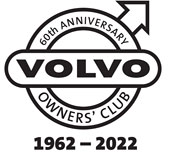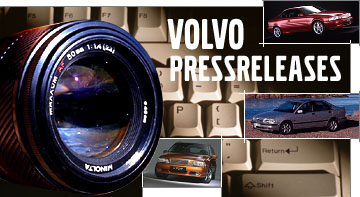 Volvo S80. First Car With Environmental Specification
With the new Volvo S80 2.9, for the european market, Volvo Cars is presenting a new and unique way of presenting the environmental specifications of cars.
"By drawing up environmental specifications in this way, we are hoping to show our customers that we really take environmental issues seriously, that they can rely on us," says Anders Kärrberg, head of environmental issues at Volvo Cars.
The environmental specification for the Volvo S80 2,9 for the european market covers every phase in the life of the car: production, operation and recycling. All the data which is used as the basis for the specification is checked by Lloyd's Register, an independent inspection institute. This, too, makes the specification totally unique. Specifications for other Volvo S80 models and markets are in the process of being drawn up.
It is Volvo Cars' systematic environmental programme that has made the development of this environmental specification possible.
"We are working to ensure that every company unit that is involved in the development, production, transport, marketing and maintenance of Volvo cars obtains official environmental accreditation and works systematically and in an organised manner to reduce the environmental impact," says Anders Kärrberg.
The complete chain comprises 17 company units, including suppliers and dealers.
"There are company units with environmental accreditation at every stage of the Volvo S80's life cycle. We are the first car manufacturers in the world to achieve this and it is an important sub-target in our overall environmental programme," Anders Kärrberg concludes.
All the textile material in the car also has certification in accordance with the international ÖKO-TEX standard, which means that the S80 has been assessed as being free from substances which are a health hazard or allergenic.
Good aerodynamics (Cd 0.28), low roll resistance and a new engine generation with well-developed combustion help significantly to reduce fuel consumption compared with the corresponding engine alternatives in current models.
1999 will see the introduction of a new, extremely fuel-efficient, five-cylinder engine with an output of 140 bhp and fuel consumption of just 8.6 litres per 100 km in mixed driving conditions.
The Volvo S80 will also be produced in a Bi-Fuel version – in other words, a version which can be driven on both gas and petrol.
Related page: Volvo S80 Original Press Release
---