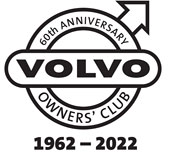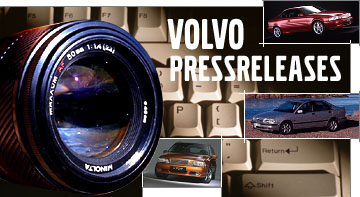 Volvo S80. New Active Technology Makes Driving Safer
The Volvo S80 is equipped with new, sophisticated technology which helps the driver to drive safely on roads of all types in weather conditions of every type. The new active chassis systems, STC (Stability and Traction Control) and DTSC (Dynamic Stability and Traction Control), increase the level of safety in difficult road conditions.
STC prevents the wheels spinning, either by braking the wheel which is spinning (up to 40 km/h) or by reducing engine power (over 40 km/h).
In other words, STC is an effective combination of the starting assistance system TRACS, the traction control system in the Volvo S70/V70/C70, and DSA (Dynamic Stability Assistance), the stabilisation system in the Volvo S40/V40. STC is standard on the Volvo S80 T6.
In 1999, the Volvo S80 will be available with the even more sophisticated system, DSTC. DSTC is like an invisible hand which keeps the car on the road, even in extremely slippery conditions. The system uses a number of sensors, including a yaw angle sensor, to compare the way the car is actually behaving with the way it ought to be behaving. DSTC then retards the appropriate wheel or wheels in order to stabilise the car.
The Volvo S80 has anti-locking ABS brakes with EBD (Electronic Brake Distribution). EBD adjusts the braking force between the front and rear wheels in the optimum manner.
The Volvo S80 has speed-dependent power assistance as an option. The higher the speed, the less power assistance that is provided.
The advanced multilink rear-wheel suspension effectively controls wheel movements and enables the rear wheels to react independently to the road surface. This design helps to make travelling by car safe and comfortable. At the same time, the dynamic driving characteristics are not affected.
The front-wheel suspension of the McPherson type has been developed to include entirely new geometry to enhance both driving safety and the dynamic properties of the car.
Side marker lamps at the front and efficient tail-lights make it easier for fellow road users to see the Volvo S80 in the dark or in poor visibility. These side marker lamps, which are always on when the ignition is on, make it three times easier to see the car from the side.
Related page: Volvo S80 Original Press Release
---