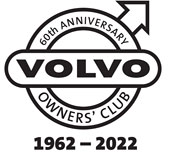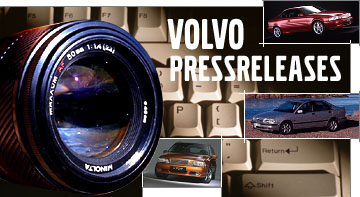 Volvo S80. First with Transverse Six Cylinder Engine
Volvo is the first car manufacturer in modern time to succeed in fitting an in-line, six-cylinder engine transversely in the engine bay. The Volvo S80 will be available with two transverse, six-cylinder engines, with a twin turbo, the T6, with performance on a par with that of a V8, as the most powerful alternative.
The engine programme in the Volvo S80 is based on two different concepts – six cylinders for total comfort and five cylinders for fuel economy and smooth driving. Both concepts are transverse, in-line engines, in true Volvo spirit.
Reduced weight, less friction between the moving parts of the engine, an improved cylinder head, continuously variable valve timing and a sophisticated engine management system have helped to enhance performance and improve driving characteristics and fuel economy.
In 1998, the Volvo S80 will be introduced with a number of engines:
Volvo S80 T6. A new 2.8-litre engine, which offers extremely high performance (272 bhp, 380 Nm) and a speedy response, as a result of the double turbochargers. Its performance is on a par with that of a four-litre V8 engine, but this engine offers the kind of smooth, pleasant operation which is typical of an in-line, six-cylinder. Fuel consumption: 10.9 litres/100 km in mixed driving conditions.
Volvo S80 2.9. A six-cylinder, 2.9-litre, normally-aspirated engine (204 bhp, 280 Nm,) which combines power and smooth, vibration-free operation with top-class engine efficiency. Fuel consumption: 9.7 litres/100 km.
Two five-cylinder, 2.0-litre, turbocharged engines Volvo S80 T5, a high-pressure version (226 bhp, 310 Nm) and Volvo S80 T, a light-pressure version (163 bhp, 230 Nm). Fuel consumption: 9.6 and 9.5 litres respectively/100 km.
In 1999, the Volvo S80's engine programme will be supplemented by:
Volvo S80 2.4, a five-cylinder, 2.4-litre engine (170 bhp, 230 Nm), a new and more efficient generation of the established engine concept in the Volvo S70/V70.Fuel consumption: 9.2 litres/100 km.
Volvo S80, a fuel-efficient, five-cylinder engine developing 140 bhp (230 Nm) with fuel consumption of just 8.6 litres/100 km in mixed driving conditions.
Volvo S80 TDI, a five-cylinder, 2.5-litre turbodiesel (140 bhp, 290 Nm) with direct injection and performance on a par with that of a petrol engine. Fuel consumption: 6.5 litres/100 km.
A development of bi-fuel technology, without any reduction in load capacity, space or comfort.
Related page: Volvo S80 Original Press Release
---