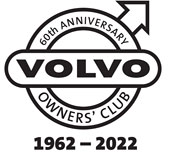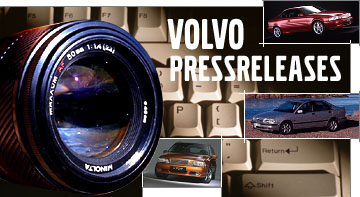 Volvo S80. Ultra Modern Process With New Sophisticated Electrical System
The Volvo S80 is the first car model to be built on Volvo's new large platform. The Volvo S80 is also equipped with a new, sophisticated, network-based electrical system featuring Multiplex technology.
A platform is traditionally defined as the undercarriage in a car – its floor, chassis and engine. However, as far as Volvo is concerned, the word platform has a far wider meaning – namely everything that produces synergies in terms of expertise and investment: system solutions, working methods, joint production processes and maintenance.
As a result of the decision to build more cars using a common basic design and joint modules, the platform approach cuts lead times, makes production more rational and makes it possible to introduce new models more frequently. In principle, about half the design work on future cars which will be produced on the large platform has already been done in conjunction with the development of the Volvo S80.
Greater supplier responsibility, when it comes to both the development and production of complete systems in cars, is another important part of the production concept. Several suppliers have established their own production and assembly operations near the Torslanda Plant.
During the autumn of 1997 and the spring of 1998, the largest conversion project in the history of the Torslanda Plant was completed. At the same time, more than 2,000 employees received training in areas including vehicle electronics.
Advanced IT – 18 computers in the car:
Perhaps the most important new technical feature in the Volvo S80 is the advanced and trend-setting electrical system, Multiplex, with 18 computers fitted in different parts of the car. This flexible system has a number of benefits.
Fewer cables are needed, thereby saving both weight and space and reducing fuel consumption. In addition, troubleshooting in conjunction with service is facilitated.:
The need for a number of basic variants is reduced as the car is programmed at the factory, with the customer's specification as the starting point. It is also possible to retro-fit electrical functions and update the software system in the car at any time.:
Related page: Volvo S80 Original Press Release
---