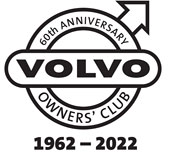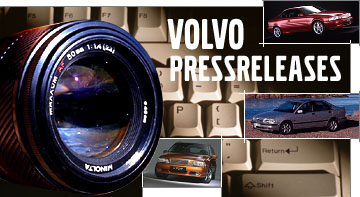 ---
The fully electric Volvo EX30 SUV: a small car with big potential.
7 June 2023
Sometimes, first impressions can be misleading. Yes, the new Volvo EX30 is our smallest SUV to date. And yes, it comes at an attractive price. But it can have an oversized impact, representing one of our biggest business opportunities in the coming years.
The Volvo EX30, available to order now in selected markets*, is a cornerstone of the strategic transformation we are on as a company. Already by mid-decade, we aim for half of our global sales volumes to consist of fully electric cars and to reach an operating profit margin of 8-10 per cent. By 2030, we plan to sell only fully electric models.
We expect the EX30 to be one of our best-selling models in the coming years as we work towards those ambitions, and it will significantly contribute to our growth and profitability objectives.
With the Volvo EX30, we enter a new and fast-growing segment for our brand. There is a growing demand from consumers globally for small, fully electric premium SUVs. For example, many people living in the city are looking for a car that brings convenience and allows them to commute to work and get around, while doing so in a way that reflects who they are.
The EX30 is also designed to be as safe as you'd expect from a Volvo car and aims to look after both you and others in hectic urban environments. For example, it includes a special safety feature for bikes that helps to prevent so-called 'dooring' accidents, by alerting you when you are about to open your door in front of a cyclist, scooter or runner. State-of-the-art protective safety technology further illustrates how we've applied our high safety standards to the EX30.
The EX30 provides drivers with a true and capable SUV, born electric and packed with all the smart tech that they need. Combined with an attractive starting price of around EUR 36,000, this means customers get a premium fully electric SUV for a similar price to combustion engine-powered equivalents.
And as if that wasn't enough, data from our initial analysis in two markets shows the total cost of ownership to be currently lower than any other fully electric Volvo car – and well ahead of much of the competition in the electric, small SUV segment*.
"We know that price and cost of ownership is still one of the biggest challenges when people consider switching to an electric car," said Jim Rowan, our Chief Executive. "With the Volvo EX30, we aim to bring premium, fully electric mobility to a much broader audience, helping to advance and speed up the transition to full electrification that our industry and society needs."
In the way you want it.
With its convenient size, smart technology and different configurations to choose from, the Volvo EX30 is designed to appeal to a wide range of customers – each with their own preferences, needs and ways of life.
That same flexibility and convenience is reflected in the way we structured the commercial offer. It is designed around convenience and freedom of choice. You decide how you want to access a Volvo EX30: for example, through outright ownership, leasing or subscription.
Our Care by Volvo subscription offer has been very successful in recent years, not least because it gives customers flexibility and price predictability. We'll offer that same level of transparency on the EX30: you can see your monthly cost at a glance, without hidden fees or costs, allowing you to enjoy life with your EX30 even more.
"With subscriptions for the EX30 starting at EUR 599 per month, we strongly believe this car will be an attractive choice for many customers – not just for our existing customers, but also to those who are new to the Volvo brand," said Björn Annwall, our Chief Commercial Officer and Deputy CEO. "That will allow us to create new customer relationships and boost customer retention over time."
A seamless customer experience.
The Care by Volvo subscription packages are part of our ever-growing online offer. We've focused on developing a simple, intuitive and smooth buying process via our online flagship store, volvocars.com. Transparent online pricing without hidden fees, as well as an easy-to-understand offer, makes ordering a new Volvo EX30 a breeze.
That online sales process reflects our ambition of creating the best possible customer experience, seamlessly merging online and offline channels. Regardless of whether you visit one of our retailers, walk into one of our urban studios, head to our website or use the Volvo Cars app, everyone should get the same outstanding and meaningful experience.
In addition to the United Kingdom, which will be our first market to switch to a fully integrated online/physical, direct-to-consumer model this year, the Volvo EX30 will also be available online in other selected markets.
The small print.
The Volvo EX30 is available for order as of today across Europe and other selected markets. In the United States, customers can place pre-orders, while orderbooks will open in other markets at a later stage that will be communicated in due course.
Total cost of ownership calculations from third-party data, based on 36 months and 60,000 kms of driving an EX30 Single Motor Core in the German and French markets. We expect similar results in other markets.
---