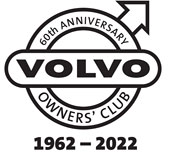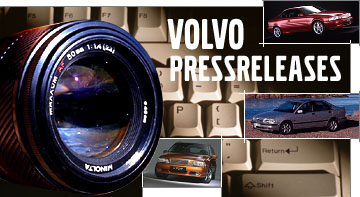 ---
The fully electric Volvo EX30 small SUV takes city safety to a new level.
17 May 2023
It's our smallest ever SUV, but the forthcoming, all-electric Volvo EX30 is big on safety thanks to our 96 years of leadership and innovation in this area. We're a leader in safety, always have been and always will be, and we will not lower our own bar for safety in the EX30 – it looks after both you and others in hectic urban environments.
For example, on busy city roads, a car door opening inadvertently into the path of a cyclist is responsible for a significant number of cycling crashes. So-called dooring accidents make up as much as a fifth of all reported bike accidents in some cities, and according to Cycling UK, 60 people on average are killed or seriously injured by car doors each year in the UK alone.
To help reduce such incidents, our forthcoming Volvo EX30 is equipped with a door opening alert, which can warn you through visual and audio cues whenever you're about to open the door in front of a passing cyclist or other traffic user.
The door opening alert is one of several features of our Safe Space Technology on the fully electric Volvo EX30 that illustrate how we've applied our high safety standards to our new small SUV. It's designed to be city-safe, with technology specifically aimed at protecting people in busy urban environments.
"We have long had a focus on safety in city environments where cars share space with pedestrians and cyclists," said Åsa Haglund, the Head of our Safety Centre. "With the Volvo EX30, we are taking city safety to the next level, creating a small SUV that is your perfect companion for a comfortable driving experience, while it looks after you and other people on the busy streets of modern cities."
State-of-the-art protective safety.
As the smallest ever SUV from Volvo Cars, the new EX30 is as safe as you'd expect from a Volvo car. Founded in our unique safety knowledge and research from real-world accidents, the EX30 is designed to help protect its driver and passengers in the event of a crash. It does so through state-of-the-art restraint technology, as well as top-notch structural design that fulfils our ambitious in-house safety requirements – designed to prepare our cars for various real-world scenarios.
Protecting people inside the car in case of a crash has always been a top priority for us. The structural design of the EX30 reflects our commitment via strengthening of the safety cage, the A, B and C pillars, as well as the roof.
Because it's an electric car, we naturally focused a lot on battery integrity. The chassis and safety cage are built with various forms of high-strength steel that offset the impact from a possible crash in an efficient way.
The EX30 also includes a far-side airbag on the inside of the driver's seat designed to help reduce head and thorax injuries in the event of a side impact.
Yet apart from our top passive safety standards, the Volvo EX30 also offers an advanced suite of new active safety features that help protect people inside and outside the car.
A car that supports you when you need it.
Inside the EX30, a new advanced driver-alert system comes as standard and looks out for you when you're not at your best. In addition to the hands-on detection in the steering wheel, the car also has a special sensor, running on powerful algorithms and located behind the steering wheel, that detects eye and face movements around 13 times per second. This way, the EX30 can try to understand if you're distracted, drowsy or otherwise inattentive, even if you might not have realised it yourself.
In the city, our new intersection auto brake feature is designed to help you avoid accidents at intersections. In the event that another car crosses your path in front unexpectedly, the automatic brake intervention feature is designed to pull the car to a stop and help mitigate or avoid a collision.
In short, as with any Volvo car, the new EX30 is equipped with a broad suite of active safety and driver-support systems. We'll share more details on all the safety and driver-support tech inside the EX30 at the reveal.
On 7 June, the new, fully electric Volvo EX30 SUV will make its global debut. On the same date, it will also become available to order or pre-order in selected markets.
---