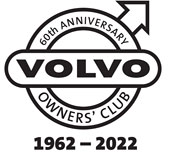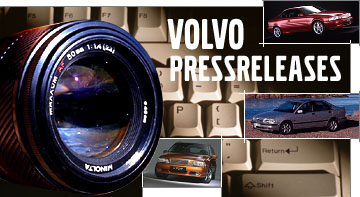 ---
Space, smart storage, intuitive tech: the all-electric Volvo EX30 small SUV embodies the best of Scandinavian design.
31 May 2023
The new, fully electric Volvo EX30 is not just designed for safety and increased sustainability, it also aims to make your life more convenient, more relaxing and more enjoyable through cutting-edge tech and considerate Scandinavian design.
Our new small SUV has a stylish interior that embraces sustainable thinking, while carefully crafted compilations of materials enhance the distinct graphic design of the interior. With recycled and renewable materials such as denim, flax and wool, as well as a variety of expressive colours and textures, our interior has responsible design at its core.
And when you interact with the EX30, it offers a contextual user experience, smartly removing complexity for more focused and enjoyable driving on a single screen. On top of that, features such as a soundbar covering the entire width of the dashboard – the first of its kind in a car – and an array of smart storage ideas combine to deliver a big-car experience with less.
"The Volvo EX30 combines all the best elements of Scandinavian design," says Lisa Reeves, our head of interior design. "New materials add creative textures, colour and personality to the cabin, while smart functionality and a great user experience are the hallmark of every true Volvo creation. Together, these elements distill the essence of a Volvo into a small package."
Premium audio quality.
Our soundbar in the EX30, the first of its kind, is inspired by home audio design. It brings several speakers together into one soundbar and fills the entire cabin with premium sound. When you choose to combine it with the Harman Kardon high-end sound system, you can listen to your favourite music and podcasts in outstanding audio quality.
The soundbar is a great instance of smart design, by clustering speakers together within one component and reducing the amount of wiring and material. At first you might not even notice it, located under the windshield and seamlessly integrated into the cockpit design. But with no need for speakers in the doors, we can give you a lot more storage space. In the same vein, we've moved the window switches to the centre console, easy to reach for both driver and passenger.
These and other examples represent a broader principle of centralisation inside the EX30. We've also relocated the glove compartment and placed it beneath the centre screen. This means both driver and passenger can now access it easily, as it uses extra space provided by the flat floor.
The centre console is extremely versatile, with a sliding system that allows you to choose exactly how you want to use the space. The top of the cupholder can be slid out to hold your latte or smartphone, or moved back for more storage. The lower tunnel has a protective storage area for small items such as your sunglasses or ear pods, and you can place a bag in the large open space above.
We haven't forgotten about the rear passengers either when it comes to convenience. They can store their phones in dedicated pockets in the front seatbacks, while a neat storage box slides out from beneath the centre console. Inside the tailgate, we included a handy size guide – perfect when you're out to buy some flat-pack furniture and are unsure whether that new table will fit.
Creating a feeling of space.
The centralisation theme inside the EX30 is also represented by the single 12.3-inch centre screen, positioned in the centre of the dashboard, which contains all relevant information for you as a driver. Putting everything into a single screen means we can create a feeling of space around the driver, as well as save on materials.
"Inside the EX30 we continue our strategy of contextual and focused interfaces," says Tom Stovicek, our head of UX. "On the single screen, key driving information such as speed and charge levels are positioned prominently at the top, with navigation, media and controls easily visible and accessible below. We also include a contextual bar that gives you the most relevant functions for your needs at any time."
The centre screen also offers a 'calm' view, which strips away everything apart from the most vital information for extra focus. This feature is especially helpful at night, when it can reduce the strain on your eyes during long drives.
In line with our ambition to offer state-of-the-art infotainment, the EX30 with Google built-in includes hands free help from Google Assistant, Google Maps navigation, and your favourite apps on Google Play. The EX30 is also the first Volvo car that comes with wireless Apple CarPlay functionality.
Our infotainment system also comes with 5G where available. Powered by Snapdragon® Cockpit Platforms from Qualcomm Technologies, Inc, this premium in-vehicle experience will be as ultra-responsive as you'd expect.
We have worked closely with ECARX through the jointly owned HaleyTek software joint venture to deliver the best possible infotainment platform across the globe.
Choose from four distinct interior rooms.
When picking your new Volvo EX30, you can choose from four distinct interior 'rooms'. They take a more sustainable approach to materials and each comes with its own expression. For example, one room embraces the timeless appeal of denim and incorporates waste product from the denim recycling process.
Other materials on offer include a recycled plastic made from waste items such as old window frames and roller shutters; flax, a renewable fibre derived from linseed plants and supplied by our Volvo Cars Tech Fund investment Bcomp; a responsibly sourced wool blend including 70 per cent recycled polyester; and a structured knit seat material that includes recycled plastic.
The EX30 also offers the choice of an upholstery in Nordico, a progressive and technically advanced material created from textiles made from recyclables such as PET bottles and bio-attributed material from forests in Sweden and Finland.
The new Volvo EX30 will be revealed on 7 June and will be available to order or pre-order in selected markets on the same date.
The small print.
Car specifications and the exact customer offer may vary from one country to another. Please visit volvocars.com for further information.
Google, Google Play and Google Maps are trademarks of Google LLC.
Snapdragon is a product of Qualcomm Technologies, Inc. and/or its subsidiaries. Snapdragon is a trademark or registered trademark of Qualcomm Incorporated.
---