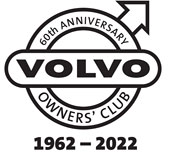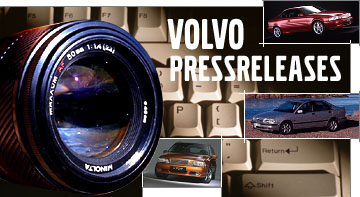 ---
The all-electric Volvo EX30 small SUV is designed to have the lowest carbon footprint of any Volvo car to date.
24 May 2023
The new Volvo EX30 is a distillation of all the great things about Volvo Cars: a small, fully electric SUV for the modern era, designed to be safe and have a smaller CO2 footprint than any Volvo car ever before.
By tackling emissions across the entire production and lifecycle of the Volvo EX30, we managed to reduce its total carbon footprint over 200,000 kms of driving to below 30 tonnes*. This is a 25 per cent reduction compared to our fully electric C40 and XC40 models – a good step towards our aim to cut our overall CO2 emissions per car by 40 per cent between 2018 and 2025.
As a fully electric car, the Volvo EX30 has zero tailpipe emissions which not only contributes to a lower CO2 footprint. The impact on air quality can be significant: for example, new research by the University of Southern California* found that even a small increase in electric cars in an area has a direct positive effect on the amount of emergency room visits due to asthma.
But in order to reduce the overall carbon footprint of a car, electrification is not enough. A car is not just driven, it is also designed, developed, built and transported – and all those steps offer opportunities to further reduce greenhouse gas emissions.
"Our new EX30 is a big step in the right direction for our sustainability ambitions," said Anders Kärrberg, our global head of sustainability. "By 2025, we aim to reduce our overall CO2 emissions per car by 40 per cent from 2018 levels through a 50 percent reduction in overall tailpipe emissions, and a 25 per cent reduction in emissions from our operations, raw material sourcing and supply chain – all on the way towards our ambition of being a climate neutral company by 2040."
Recycled materials all around.
So how did we cut the CO2 footprint of the Volvo EX30 to 75 per cent of our current electric models? First of all, designing a smaller car means that you need less material to produce it. Given that aluminium and steel are two of the biggest contributors to production-related CO2 emissions, this is where we and you as a customer can make a big difference.
On top of that, while we use less steel and aluminium when building our new small SUV, more of it is also recycled content. Around a quarter of all aluminium used in building the car is recycled, as is approximately 17 per cent of all steel used in producing a Volvo EX30, further reducing the environmental impact from those materials.
That approach continues inside, because the most sustainable component is the one that does not exist. By using optimisation as a guiding sustainable design principle, our designers have managed to combine multiple functions inside the Volvo EX30 within one component. This reduces the number of parts needed inside without compromising on functionality.
The material used for the Volvo EX30 is another contributor to a more sustainable way of creating new cars. About 17 per cent of all plastics in the car, from interior components to exterior bumpers, are recycled – the highest percentage in any Volvo car to date.
Another step towards climate-neutrality.
Another crucial area for emission reduction is the manufacturing and supply chain, for example through the supply of clean energy. The Volvo EX30 will be built in a factory powered by high levels of climate-neutral energy, including 100 per cent climate-neutral electricity.
As for the supply chain, we've worked with our Tier 1 suppliers for this car and 95 per cent of them have committed to 100 per cent renewable energy in their production by 2025 – and many are already there. This reflects our ambition to not just reduce emissions in our own operations, but also encourage partners in our wider supply chain to do so.
The production process for the Volvo EX30 has also been streamlined in multiple ways. This means the car represents one of our highest rates of material utilisation in stamped body parts during manufacturing.
And as we continue to tackle the challenge of material traceability, especially when producing the battery packs for the Volvo EX30, we have blockchain technology in place to help trace critical raw materials which now include lithium, manganese, cobalt, graphite, and nickel.
Smarter and more sustainable materials.
Inside, we use a wide array of recycled and renewable materials for seats, dashboard and doors, including materials such as denim, flax, and a wool-blend that also contains around 70 per cent recycled polyester. The denim in particular is a good example of how to use materials in smarter and more sustainable ways.
To create the denim interior deco, we use fibres that would otherwise be waste products of the denim recycling process. When jeans are recycled, the shredded fibres are twisted into a yarn, and long fibres link with one another. The short fibres, however, usually fall away as waste – and we have rescued these short fibres by using them in our denim interior deco.
Downsize without compromise.
All this adds up to a car that has a so-called cradle-to-gate CO2 impact of an estimated 18 tonnes. Cradle-to-gate describes the CO2 impact from the extraction of raw materials to the finished car arriving at the dealer, so before it's driven.
At its end of life, the EX30 is designed to be recovered to 95 per cent, by recycling the materials and recovering energy from what can't be recovered.
In short, the Volvo EX30 gives you as a customer more scope to downsize and reduce your personal CO2 impact, without having to compromise on safety, driving comfort or convenience. That's a good thing for you as a driver, and less damaging to the environment.
The new Volvo EX30 will be revealed on 7 June and will be available to order or pre-order in selected markets on the same date.
The small print.
The carbon footprint calculation of below 30 tonnes over 200,000 kms of driving is based on usage of charging electricity from the EU27 electricity mix.
The lowest carbon footprint of any Volvo car to date statement relates to globally available products over 200,000 kms of driving.
For more insights on the California study on the link between electric cars and air quality, please see: https://www.sciencedirect.com/science/article/pii/S0048969723003765
Range and energy efficiency according to the realistic WLTP driving cycle under controlled conditions for a new car. Real-world range may vary. Figures are based on preliminary target.
Car specifications and the exact customer offer may vary from one country to another. Please visit volvocars.com for further information.
Carbon footprint and cradle-to-gate CO2 values based on assessment. A verified Life Cycle Analysis document will be published later this year.
---