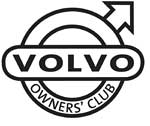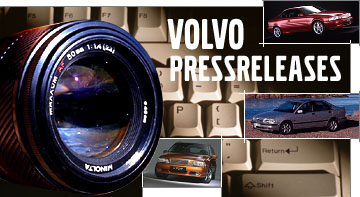 ---
Thed Björk climbs in World Championship standings with superior victory at Monza.
30 April 2017
Thed Björk won the main race of the FIA World Touring Car Championship (WTCC) weekend at Monza in style, elevating him to second position in the championship.
The four-time STCC champion won the race from pole position and set a new lap record to beat main rival and Honda driver Tiago Monteiro. The victory has reduced the championship lead gap to 13 points from 18 points ahead of the weekend for Björk to Monteiro.
"This was one of my best victories ever. I felt completely relaxed during the race and I never doubted that I was going to win. The team is super-happy, they have done a great job and we did what we had to do this weekend," said Thed Björk.
Nicky Catsburg had a tough first race, dropping down to finish eighth as he sustained front splitter damage at the start of the race. The second race saw him finish fourth, a result meaning that he is third in the championship behind team-mate Björk.
"I am a little bit disappointed in my personal result, we should have done better, especially as Thed proved that we had the base to win. I had contact in the first race and after that it was basically damage control. The second race was better, but I could not challenge the three guys in front. We need to look and understand why we didn't score better, but overall a good weekend for the team," said Nicky Catsburg.
Néstor Girolami had a tough weekend, retiring from third position in the first race with rear-right suspension damage. The Argentinian fought hard in the second race to snatch fifth place from Norbert Michelisz by a mere 0.001 seconds over the finishing line.
"The first race was obviously disappointing, but contact is a part of touring car racing and unfortunately something broke in the suspension. The second race went as we expected and I am happy to cross the line in fifth, just ahead of Norbert. I have lost some points, but there are still plenty of races left and I will be back," said Néstor Girolami.
The WTCC weekend at legendary Monza in Italy brought Polestar Cyan Racing one pole position, a MAC3 victory, a new lap record at Monza and the main race victory, extending the lead over Honda in the manufacturers' championship to 14 points.
"We had high expectations for the weekend and it was much harder than we ever could imagine. But we are leaving with a pole, a MAC3 win, a victory and an extended manufacturers' lead. This is a truly fantastic result from the weekend thanks to an extremely solid effort by everyone in the team," said Alexander Murdzevski Schedvin, Head of Motorsport at Polestar.
Next up is the WTCC Race of Hungary on May 13-14th. Visit our WTCC site for more information: http://wtcc.polestar.com
WTCC Race of Italy
Circuit: Autodromo Nazionale Monza
Results
Race 1 – Top 5
1 Tom Chilton Citroën C-Elysée 9 laps
2 Rob Huff Citroën C-Elysée +0.329
3 Tiago Monteiro Honda Civic +2.630
4 Thed Björk Volvo S60 +6.793
5 Esteban Guerrieri Chevrolet Cruze +6.899
…
8 Nicky Catsburg Volvo S60 +18.067
14 Néstor Girolami Volvo S60 +5 laps

Race 2 – Top 5
1 Thed Björk Volvo S60 12 laps
2 Tiago Monteiro Honda Civic +2.174
3 Rob Huff Citroën C-Elysée +2.779
4 Nicky Catsburg Volvo S60 +3.269
5 Néstor Girolami Volvo S60 +6.180

MAC3
1 Volvo 3:53.448
2 Honda +2.004
Championship Standings
Drivers
1 Tiago Monteiro Honda Civic 85 pts
2 Thed Björk Volvo S60 72 (-13)
3 Nicky Catsburg Volvo S60 50 (-35)
4 Norbert Michelisz Honda Civic 46 (-39)
5 Tom Chilton Citroën C-Elysée 44 (-41)
5 Esteban Guerrieri Chevrolet Cruze 44 (-41)
…
7 Néstor Girolami Volvo S60 39 (-46)

Manufacturers
1 Volvo 198 pts
2 Honda 184 (-14)
---