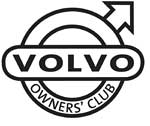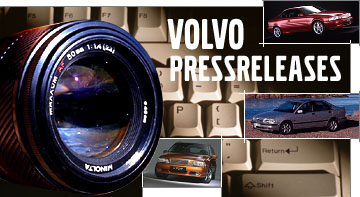 ---
Nicky Catsburg secures podium from controversial WTCC weekend in Hungary
14 May 2017
Nicky Catsburg claimed his first podium finish of 2017 in a controversial FIA World Touring Car Championship (WTCC) weekend in Hungary, climbing to second in the championship, as team-mates Thed Björk and Néstor Girolami had one retirement each.
"I'm so happy to claim a very important podium finish. The incident with Néstor was unfortunate, I couldn't do anything about it as Rob hit me from behind. But props to Rob as he admitted hitting me. I must say that I am surprised with our form, being faster than Honda on full weight and that promises well for the coming races," said Nicky Catsburg, who finished second in the main race.
The Polestar Cyan Racing trio was strong in qualifying at the demanding Hungaroring, beating main championship rivals Honda despite running on maximum compensation weight for the first time.
Néstor Girolami managed to climb from sixth on the grid to finish fourth in the first race. The Argentinian was forced to retire from the second race while on a podium position after an incident that Rob Huff was penalized for.
"Just as in the previous race at Monza, the incident was something outside of my control. Rob hit Nicky who hit me, something broke on my car and I had to retire. The weekend was disappointing because another driver did a mistake that affected me, but it was not disappointing in terms of speed as we were faster than the Honda drivers," said Néstor Girolami.
Thed Björk had a tough weekend in Hungary, dropping from second to fourth in the drivers' championship after being hit by a competitor at the start of the first race, causing a steering arm to break. The second race saw the Swede salvaging seventh.
"This is obviously a disappointing weekend for me. We didn't get it right in qualifying, then the first race ended on the first lap. I was hit by Chilton that broke my steering arm and caused me to collide with Michelisz. But I'm still in good spirits, you can't go through a season without a bad weekend. I am very much looking forward to the next race at the Nürburgring Nordschleife, my favorite," said Thed Björk.
The manufacturers' standings are unchanged after Hungaroring, with equal points scored between Volvo and Honda. The gap is still on 12 points in favor of Volvo ahead of the next race weekend at the Nürburgring Nordschleife on May 25-27th.
"A fantastic race event in front of, hands down, the best crowd of the whole WTCC calendar. However this was a tough weekend in which we did not reach our objectives. Sometimes you are denied the results although you have the speed – that's racing. We simply have to shake this off and focus on the next race in Germany," said Alexander Murdzevski Schedvin, Head of Motorsport at Polestar.
Get ready for the FIA WTCC Race of Germany in two weeks' time at: http://wtcc.polestar.com
WTCC Race of Hungary
Circuit: Hungaroring
Results
Race 1 - Top 5
1 Tiago Monteiro Honda Civic 12 laps
2 Tom Chilton Citroën C-Elysée +0.768
3 Rob Huff Citroën C-Elysée +2.296
4 Néstor Girolami Volvo S60 +4.537
5 Nicky Catsburg Volvo S60 +5.221
…
DNF Thed Björk Volvo S60

Race 2 - Top 5
1 Mehdi Bennani Citroën C-Elysée 17 laps
2 Nicky Catsburg Volvo S60 +0.654
3 Tom Chilton Citroën C-Elysée +3.553
4 Norbert Michelisz Honda Civic +7.309
5 Tiago Monteiro Honda Civic +9.532
…
7 Thed Björk Volvo S60 +11.865
DNF Néstor Girolami Volvo S60
Championship Standings
Drivers
1 Tiago Monteiro Honda Civic 123 pts
2 Nicky Catsburg Volvo S60 85 (-38)
3 Tom Chilton Citroën C-Elysée 81 (-42)
4 Thed Björk Volvo S60 77 (-46)
5 Mehdi Bennani Citroën C-Elysée 73 (-50)
…
9 Néstor Girolami Volvo S60 52 (-71)

Manufacturers
1 Volvo 294 pts
2 Honda 282 (-12)
---