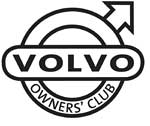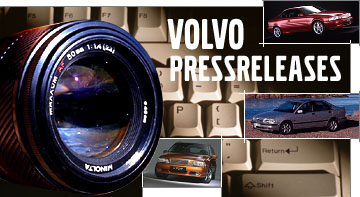 Photographs can be seen in our Volvo Gallery
---
Volvo Car Corporation achieves a profit for the third quarter
29 October 2010
Volvo Car Corporation achieves an operating profit for the third quarter. The volume growth of 12.5 percent to 272,555 retail sales units year-to-date September is the result of a strong product portfolio and market strategies delivering results in all sales regions.
"This gives us a good platform in our aim for a full year positive result", says Stefan Jacoby. President and CEO of Volvo Car Corporation. He continues: "It is the third consecutive quarter that Volvo Car Corporation achieves a positive result, which is very encouraging for the whole company."
Volvo Car Corporation does not disclose the profit details at this stage. "Q3 this year represents a transition period between the Ford Motor Company and the Zhejiang Geely Holding Company ownerships. This means that the next financial report will be the full year earnings report for 2010" says Hans Oscarsson, Acting Deputy Chief Financial Officer at Volvo Car Corporation.
The positive result is generated by a strong sales performance and the most complete product portfolio ever.
Continued global success for the Volvo XC60 crossover, Volvo's best selling model
Strong demand for Volvo's range of fuel efficient DRIVe vehicles in Europe
The all-new Volvo S60 sedan and the new Volvo V60 sports wagon gaining momentum
The third quarter also saw a number of important events for Volvo Cars:
On 2 August the sale of the company to Zhejiang Geely Holding Group Company Limited was completed
A new Board of Directors, chaired by Mr. Li Shufu, was appointed and conducted its first meeting on 2 August
Stefan Jacoby was appointed President and CEO of Volvo Car Corporation on 16 August
---