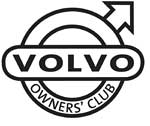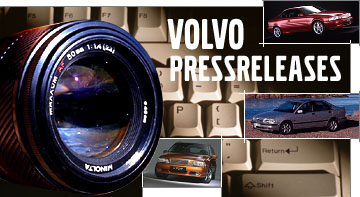 Photographs can be seen in our Volvo Gallery
---
UK Prices for the Volvo DRIVe Sub 120g/km Range
30 September 2008
Volvo Car UK announces preliminary prices for the new economical sub-120g/km diesel variants of the C30 SportsCoupe, S40 Saloon and V50 Sportswagon. The new DRIVe range, which will be unveiled at the Paris Motor Show in early October, will start at £15,410 OTR for the Volvo C30 and £17,260 and £18,660 for the S40 and V50 respectively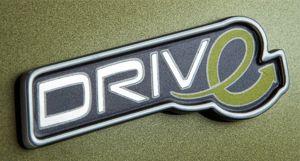 The new 1.6D DRIVe models will offer outstanding fuel consumption of 64.2mpg on the C30 and 62.8mpg in the S40 and V50, with VED Band B CO2 figures of just 115g/km for the C30 and 118g/km for the S40 and V50. These new low emissions mean that the Volvo S40 and V50 offer best-in-class CO2 in their segments.
All three models are equipped with a special set of efficiency-enhancing features and marked with the DRIVe emblem to signal their uprated environment properties. Production of these new models will start in mid-November with first UK customer deliveries in January.
Volvo DRIVe prices and specification
The 1.6D DRIVe range will be available in S, SE and SE Lux specifications and will mean all current 1.6D models in these trim levels will be replaced with the new economical DRIVe variant.
Apart from the unique DRIVe features such as Diamond Cut Libra alloy wheels, tailgate spoiler, lower rear bumper diffuser and a partly covered grille, the DRIVe models will be available with all the same standard equipment, features, options and colours available in other S, SE and SE Lux models.
The comprehensive S specification includes ECC (Electronic Climate Control), power windows, 6-speaker radio/CD system and Bauxite trim. Plus the full suite of Volvo's safety systems including DSTC (Dynamic Stability and Traction Control), SIPS (Side Impact Protection System) and WHIPS (Whiplash Protection System) are also all standard.
The SE trim level adds rain sensors, cruise control, information centre and aluminium trim. While the top of the range SE Lux enhances the SE specification with luxury features such as leather faced upholstery, heated front seats and luxury floor mats; while autofolding power door mirrors with ground lights, a headlamp cleaning system and power driver's seat with seat memory all add to the luxury appeal. SE and SE Lux models will have the regular 17" alloy wheels as standard, but customers can choose the 16" Libra alloys as a no cost option. Irrespective of the wheel specified, the car will remain below 120g/km.
R-DESIGN models will only be available with the current 1.6D engine, as the additional bodykit and larger wheels and tyres mean it is not possible to reduce CO2 below 120g/km. The S specification has been reintroduced to the Volvo C30 range which can now only be ordered as a 1.6D DRIVe model.
| | |
| --- | --- |
| DRIVe range | On The Road Prices |
| C30 DRIVe | |
| 1.6D DRIVe S | £15,410 |
| 1.6D DRIVe SE | £16,910 |
| 1.6D DRIVe SE Lux | £18,410 |
| S40 DRIVe | |
| 1.6D DRIVe S | £17,260 |
| 1.6D DRIVe SE | £18,760 |
| 1.6D DRIVe SE Lux | £20,260 |
| V50 DRIVe | |
| 1.6D DRIVe S | £18,660 |
| 1.6D DRIVe SE | £20,160 |
| 1.6D DRIVe SE Lux | £21,660 |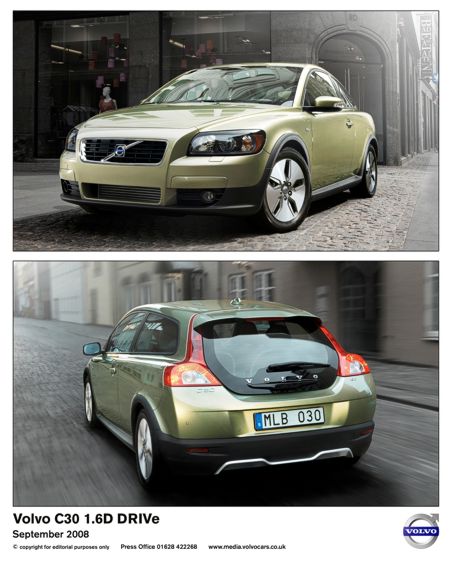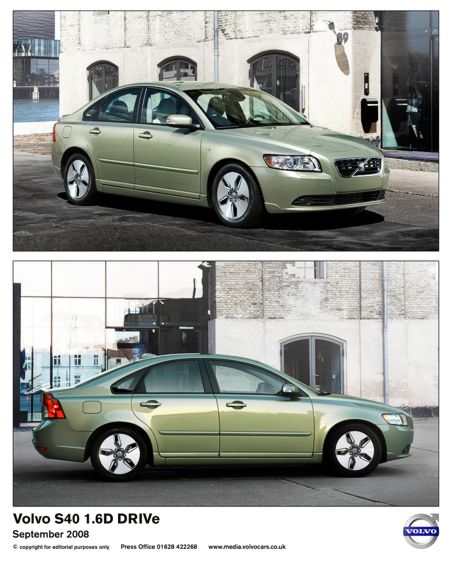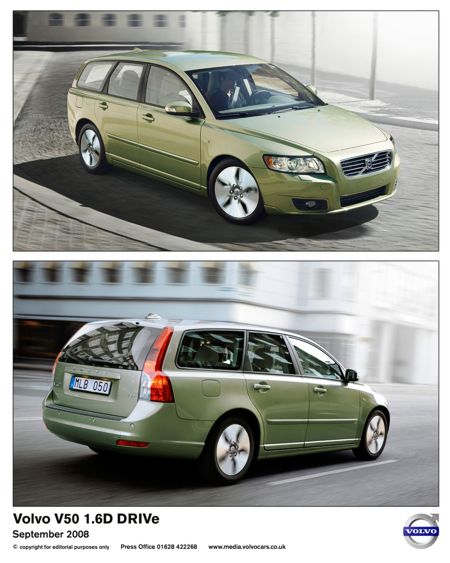 ---