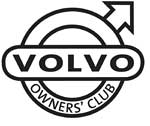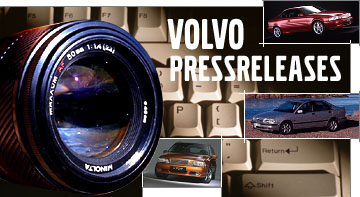 Photographs can be seen in our Volvo Gallery
---
The New Volvo DRIVe Sub 120 G/KM Range

16 December 2008
Introducing the Volvo DRIVe sub-120g/km CO2 emissions range, comprising of the C30 SportsCoupe, S40 Saloon and V50 Sportswagon.
All DRIVe models fit into the current VED band B - just 35 per year
All offer reduced Benefit In Kind (BIK) taxation for company car drivers
Nine to eleven per cent improvements in economy over equivalent standard models
Volvo V50 DRIVe is the only premium compact Sportswagon on the market with CO2 emissions of less that 120g/km
Volvo S40 DRIVe is the lowest CO2 emitting premium saloon available
Prices for the DRIVe range start from 15,084 on the road for the C30 and 16,895 and 18,265 for the S40 and V50 respectively.
The DRIVe sub-120g/km CO2 range, which comprises C30 SportsCoupe, S40 Saloon and V50 Sportswagon, showcases Volvo's ability to produce increasingly efficient vehicles with outstanding economy to rival even the smallest diesels. Coupled with the benefits of family-sized accommodation and, in the case of the S40 and V50 DRIVe models, the lowest CO2 emissions in their segments, it's clear to see the appeal of the new DRIVe model range with company drivers and private individuals seeking to reduce their carbon footprint. All three models are equipped with efficiency-enhancing features and marked with the DRIVe emblem to signal their uprated environment properties. Production of these new models started in mid-November with first UK customer deliveries expected in January.
Volvo's existing, highly-efficient 1.6 litre turbo diesel engine has been retained to power the DRIVe model range. The new DRIVe models offer outstanding fuel consumption of 64.2mpg on the C30 and 62.8mpg in the S40 and V50, with VED Band B CO2 figures of just 115g/km for the C30 and 118g/km for the S40 and V50.
DRIVe development in detail
The reduction in fuel consumption and CO2 emissions was brought about by meticulously analysing the cars' total potential for more efficient, economical driving. The cars were then optimised within four areas:
Reduced air resistance:

Chassis height reduced
A front spoiler on the S40 and V50
Covered radiator grille. Behind the characteristic Volvo grille there is a wind-deflecting panel that provides better aerodynamics inside the engine compartment.
Wind deflectors in front of the front wheels to steer the airflow
Aerodynamically optimised unique "Libra" alloy wheels
A unique rear spoiler has been developed for the Volvo C30 which adds both to the aerodynamics and to the visual appearance
New rear bumper on the Volvo C30

Lower rolling resistance:

All the cars are equipped with a new generation of Michelin tyres with low rolling resistance

Higher ratios:

Gearbox with altered ratios for third, fourth and fifth gears

More efficient driveline:

Optimised engine cooling, engine management and power steering
New transmission oil which creates much lower friction used in the gearbox
Gearchange indicator in the information display to tell the driver the ideal time to change gears
The DRIVe development programme was one of the first major projects to pass through Volvo's world class wind tunnel facility, which can help in redefining air flow at speeds of up to 155 mph - much higher velocity than previously attainable. Fine tuning airflow above and below the vehicle (the latter via a new rolling road simulation system), has significantly cut vehicle drag - by 10 per cent in the case of the Volvo C30 DRIVe. Ride height on all models has been dropped by 10mm, with the front spoiler from sporty T5 models applied to S40 and V50 DRIVe models.
Meanwhile, airflow behind the front grille is redirected to provide a smoother under bonnet passage and special deflectors have been moulded into the body ahead of the front wheels to help channel airflow. There are more subtle changes underneath C30 DRIVe models too, such as flat underbody panels that improve air flow, a brand new rear bumper design with diffuser, plus a matching rear spoiler. Volvo S40 DRIVe models have also received attention at the rear and now feature the same 'ducktail' spoiler as found on the current T5 and D5 models. Individually, the modifications may seem small, but combined they produce a dramatic effect on overall efficiency.
Road wheel design was another area of wind tunnel development that didn't get overlooked, and here Volvo engineers were able to cut drag by 10-15 per cent with the adoption of a new, flush-style 16 inch diameter alloy wheel dubbed the Diamond Cut Libra. Due to the unique, virtually flat design the wheel extends out to the tyre, it makes the wheel look considerably larger in diameter than it actually is. As for tyres, Volvo worked closely with Michelin to develop a compound with uncompromising handling and wear characteristics coupled with low rolling resistance. The new Michelins deliver a two per cent fuel saving. Further economy benefits were made by adopting revised, longer gearbox ratios on third, fourth and fifth gears that reduce engine revs at speed. This delivers a further 1.5 per cent fuel saving without affecting the drivability of the car. There is also a Gear Shift Indicator that informs the driver when the most optimum time is to change gears and achieve better fuel consumption. The final ingredient is a low friction transmission oil used in the gearbox.
Benefits for the environment and economy
Reducing fuel consumption and dropping below the 120 g/km CO2 emission level offers a range of benefits, both for the environment and the buyer's pocket. With lower carbon dioxide (CO2) emissions, these cars reduce the net contribution to global warming. All new diesel models from Volvo are also fitted with a maintenance-free particle filter that traps about 95 percent of all soot particles.
With the cars' good environmental performance, the driver can count on various financial incentives. All models in the DRIVe range qualify for low VED (35 per annum), while company car drivers benefit from a 13 per cent reduction in Benefit In Kind (BIK) taxation.
Rising fuel prices also make the Volvo 1.6D DRIVe offer very attractive as fuel consumption can reach 64.2mpg on the combined cycle.
The DRIVe model range
The 1.6 litre DRIVe range will be available in S, SE and SE Lux specifications and will mean all current 1.6D models in these trim levels will be replaced with the new economical DRIVe variant. The S specification has been reintroduced to the Volvo C30 range and can now only be ordered as a 1.6D DRIVe model.
Apart from the unique DRIVe features already mentioned and the distinctive 'DRIVe' badging all models will be available with the same standard equipment features and colours available in other S, SE and SE Lux models, as well as the majority of options and accessories.
The comprehensive S specification includes Electronic Climate Control, power windows, 6-speaker radio/CD system and Bauxite trim. Volvo's full suite of DSTC (Dynamic Stability and Traction Control), SIPS (Side Impact Protection System) and WHIPS (Whiplash Protection System) are all standard.
The SE trim level adds rain sensors, cruise control, information centre and aluminium trim. Top of the range SE Lux models come with leather faced upholstery, heated front seats and luxury floor mats plus auto-folding power door mirrors with ground lights, a headlamp cleaning system and power driver's seat with seat memory. SE and SE Lux models will have the regular 17 inch alloy wheels as standard, but customers can choose the unique 16-inch Libra alloys as a no cost option. Irrespective of the wheel specified, the car will remain below 120g/km.
The most eco-friendly car range
Apart from these three diesel-powered DRIVe cars, Volvo also offers a comprehensive Flexifuel range encompassing five car models and three bioethanol engines. All told, this means that Volvo Cars today offers the market's widest range of premium cars with a low environmental imprint.
Volvo Cars is also conducting intensive research into hybrid technology and future alternative fuels. The attention-grabbing Volvo ReCharge Concept plug-in hybrid and Ford Motor Company's decision to establish its European hybrid centre in Volvo's home town of Gothenburg, clearly highlight the environment-technology potential there is within the company.
DRIVe Specifications:

Engine:

Volvo C30 DRIVe

Volvo S40 DRIVe

Volvo V50 DRIVe

Type

1560cc
16v, 4cyl
diesel

1560cc
16v, 4cyl
diesel

1560cc
16v, 4cyl
diesel

Power

109 PS

109 PS

109 PS

Torque

240 Nm / 1750 rpm

240 Nm / 1750 rpm

240 Nm / 1750 rpm

0-60 mph (seconds)

10.7

10.7

10.7

Top speed (mph)

118

118

118

CO2 (g/km)

115

118

118

Fuel tank

52 litres

52 litres

52 litres

Urban
Extra-urban
Combined

50.4 mpg
78.5 mpg
64.2 mpg

49.6 mpg
74.3mpg
62.8 mpg

49.6 mpg
74.3 mpg
62.8 mpg

Min kerb weight

1385 kg

1408 kg

1436 kg

Max towing weight

Not available with towbar

800 kg

800 kg
Economy comparison and CO2 data between previous 1.6D engine and new DRIVe

Economy/CO2

Volvo C30 1.6D

Volvo C30 DRIVe

Urban
Extra Urban
Combined
CO2

45.6 mpg
67.3 mpg
57.6 mpg
129 g/km

50.4 mpg
78.5 mpg
64.2 mpg
115 g/km

Volvo S40 1.6D

Volvo S40 DRIVe

Urban
Extra Urban
Combined
CO2

45.6 mpg
67.3 mpg
57.6 mpg
129 g/km

49.6 mpg
74.3mpg
62.8 mpg
118 g/km

Volvo V50 1.6D

Volvo V50 DRIVe

Urban
Extra Urban
Combined
CO2

44.8 mpg
65.7 mpg
56.5 mpg
132 g/km

49.6 mpg
74.3 mpg
62.8 mpg
118 g/km
DRIVe Prices
| | |
| --- | --- |
| DRIVe range | On The Road Prices* |
| C30 DRIVe | |
| 1.6D DRIVe S | £15,084 |
| 1.6D DRIVe SE | £16,552 |
| 1.6D DRIVe SE Lux | £18,020 |
| S40 DRIVe | |
| 1.6D DRIVe S | £16,895 |
| 1.6D DRIVe SE | £18,363 |
| 1.6D DRIVe SE Lux | £19,831 |
| V50 DRIVe | |
| 1.6D DRIVe S | £18,265 |
| 1.6D DRIVe SE | £19,733 |
| 1.6D DRIVe SE Lux | £21,201 |
*VAT calculated at 15%, from December 1st 2008
Company car drivers benefit from the lowest level of Benefit in Kind (BIK) taxation (for diesel engines) which is just 13 per cent.

DRIVe range

On The Road Prices

% charge (based on CO2 emissions)

P11D Price

Monthly BIK (20% tax payer)

Monthly BIK (40% tax payer)

C30 DRIVe (13%)

1.6D DRIVe S

£15,084

13% (115g/km)

£14,994

£32

£65

1.6D DRIVe SE

£16,552

13% (115g/km)

£16,462

£36

£71

1.6D DRIVe SE Lux

£18,020

13% (115g/km)

£17,930

£39

£78

S40 DRIVe(13%)

1.6D DRIVe S

£16,895

13% (118g/km)

£16,805

£36

£73

1.6D DRIVe SE

£18,363

13% (118g/km)

£18,273

£40

£79

1.6D DRIVe SE Lux

£19,831

13% (118g/km)

£19,741

£43

£86

V50 DRIVe(13%)

1.6D DRIVe S

£18,265

13% (118g/km)

£18,175

£39

£79

1.6D DRIVe SE

£19,733

13% (118g/km)

£19,643

£43

£85

1.6D DRIVe SE Lux

£21,201

13% (118g/km)

£21,111

£46

£91
CO2 comparison between Volvo DRIVe range and competitors
| | |
| --- | --- |
| Model | CO2 g/km |
| Volvo V50 1.6D DRIVe | 118 |
| BMW 3-Series Touring 318d ES | 125 |
| Volkswagen Passat Estate Bluemotion 2.0 TDi | 129 |
| Audi A4 Avant 2.0 TDI | 140 |
| | |
| --- | --- |
| Model | CO2 g/km |
| Volvo C30 1.6D DRIVe | 115 |
| Audi A3 1.9 TDIe 3-door | 119 |
| BMW 1-Series 118d 3dr | 119 |
| Volkswagen Golf Bluemotion | 119 |
| | |
| --- | --- |
| Model | CO2 g/km |
| Volvo S40 1.6D DRIVe | 118 |
| BMW 1-Series 118d 5 dr | 119 |
| Audi A3 1.9TD ie | 119 |
| Volkswagen Jetta Bluemotion | 122 |
| BMW 3-Series 318d ES 3dr | 123 |
| Audi A4 SE 2.0TDI 5dr | 134 |
---