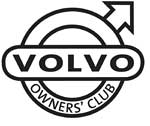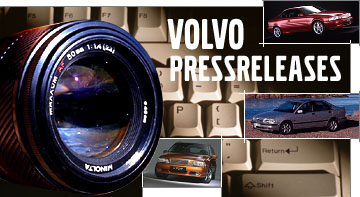 Photographs can be seen in our Volvo Gallery
---
Volvo Car Corporation and Polestar finish the STCC-season with another victory
29 September 2008
Robert Dahlgren took his second straight win and Volvo was an inch away from a double win
Volvo Cars and Polestar finished this years STCC-season (Swedish Touring Car Championship) at Mantorp Park with yet another victory. Robert Dahlgren repeated his extraordinary effort from Våler Raceway and Volvo was an inch away from a double victory. Team mate Tommy Rustad had a puncture when he was in a comfortable second place.
"Fantastic! Tortally fantastic!", exclaimed an excited Robert Dahlgren. "I am extremely happy to have been with the car from a blank sheet of paper to this. My C30 has felt better and better for every race. In the last five races, I have finished seventh, fifth, third, first and first. Now, we are just going to win the STCC Championship in 2009". Nearly 30,000 spectators had a first glance of what Volvo and Polestars intentions are for next year.
One spectator in the grand stands, who counted down the laps with extra excitement, was Lewis Booth, chairman of Volvo Car Corporation: "Very exciting to be here today. It is great to see how everyone has been pushing forward step by step over the season. But most important of all, how effectively the Volvo Green Racing program represents Volvo Cars' brand values."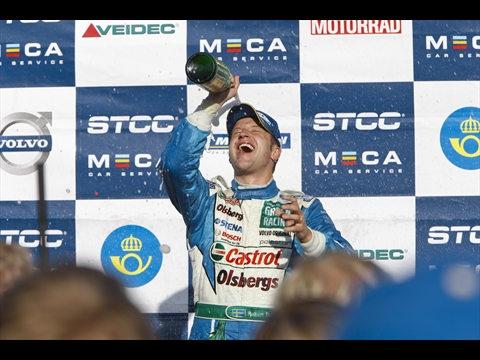 ---