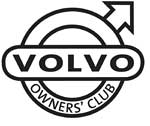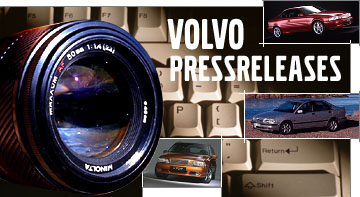 Photographs can be seen in our Volvo Gallery
---
Volvo at the NEC Classic Motor Show 2008
19 September 2008
Volvo Cars promotes passion and performance at 2008 Classic Motor Show
Red classic Volvos will grace the stand at the NEC during the UK's biggest classic motoring extravaganza.
Some hot classic Volvos, all of them painted in the colour of love and energy will be under the spotlight at this year's Classic Motor Show, held at Birmingham's NEC from 14th to 16th November.
An interesting array of sporty red Volvo saloon and coupes spanning five decades will be displayed on the 400 square metre stand situated in Hall 1 of the NEC. Some stunning cars, some of them with extremly low mileage, will catch the visitors' eye with their colours, beauty and condition.
Among the cars on display at the Volvo stand will be a PV544 Sport, the rare Amazon 123GT, two 1800s and a very unusual 262 Coupe, all of them with their own story to tell. By displaying these red and sporty Volvo classics, visitors will be introduced to a maybe lesser known side of the Volvo product history and to some older models that may not be so very well known outside of Sweden.
Information about tradition
Volvo Cars' participation at the Classic Motor Show is, like previous year, arranged by Volvo Cars Heritage, the department that nurtures and presents the company's history and rich heritage. As before, they will be joined by the Volvo Owners Club, which has an extensive network and huge expertise and will be able to talk to visitors about the club and its activities as well as providing answers to questions about what it is like to own a classic Volvo.
For more information about Volvo's classic car models, visit http://www.volvocars.com/intl/corporation/Heritage.
For information about the show, visit http://www.necclassicmotorshow.com/
---