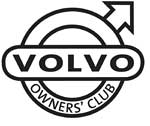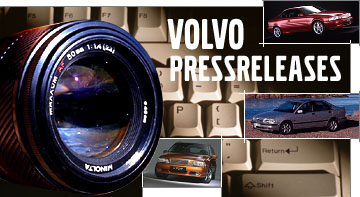 Photographs can be seen in our Volvo Gallery
---
Volvo boosts UK range with four new models
25 May 2007
FlexiFuel versions of Volvo C30, S40, V50 and all new V70
Broadest bioethanol range in the UK
Volvo is launching four all-new, innovative models into the UK to reinforce the company's long-standing commitment to environmental care and its desire to extend customer choice.
FlexiFuel engines that run on E85 bioethanol fuel1 are now available to order in the C30 SportsCoupe, S40 saloon and V50 Sportswagon, with first customer deliveries in July. A FlexiFuel engine will also be introduced in the all new Volvo V70 estate, arriving in the UK before the end of the year.
As a renewable fuel, bioethanol is better for the environment than traditional fuels2, emitting up to 80% less fossil carbon dioxide emissions than petrol. Offering FlexiFuel in four separate models – more than any other manufacturer – puts Volvo at the forefront of eco-friendly driving in the UK.
"We're proud to be one of the first car companies in the UK to be offering FlexiFuel models," said Stuart Kerr, managing director, Volvo Car UK. "Bioethanol reduces man's dependency on fossil fuels and Volvo's FlexiFuel programme makes a vital contribution to the company's strategy of environmental sustainability."
The Volvo C30 SportsCoupe, S40 saloon and V50 Sportswagon FlexiFuel models are based on the 1.8-litre, four-cylinder normally aspirated petrol engine producing 125PS, with five-speed manual transmission. The V70 FlexiFuel will be powered with a 145PS four-cylinder petrol unit. The FlexiFuel range will start at just £17,795 for the C30 1.8F SE3.
Based on the current refuelling infrastructure4 and lack of Government incentives for E85 as an alternative fuel, Volvo recognises that demand in the UK for its FlexiFuel models is limited. Globally, Volvo Cars predicts sales of 7,000 FlexiFuel cars in 2007. Most are expected to be sold in Sweden, with the UK accounting for 50-100 units.
Notes
Volvo FlexiFuels run on E85 bioethanol (85 per cent ethanol and 15 per cent petrol) but, should E85 not be available, the car can also be powered by petrol – both fuels can go into the same tank in any mixture. The car's engine management system monitors the blend and automatically modifies the injection and ignition timings to optimise performance.
E85 is a renewable fuel made from a biomass source such as corn, wheat or sugar-beet. The CO2 that the crop absorbs during the growing process offsets the exhaust emissions of the car, so it recycles rather than adds CO2 to the atmosphere. Approximately 2% fossil energy is required for bioethanol production and therefore the overall environmental impact is low, with an almost net zero effect on climate change.
Prices and key technical specifications (details of the all new Volvo V70 FlexiFuel model will be announced at a later date):
Power (PS)


Torque (Nm/rpm)


mpg*
(combined)

0-60 mph
(secs)

CO2

Price
SE

Price
Sport

Price
SE Sport

C30 1.8F

125

165/4000

38.7

10.2

174

£17,795

n/a

£19,295

S40 1.8F

125

165/4000

38.2

10.3

177

£18,095

£18,245

n/a

V50 1.8F

125

165/4000

38.2

10.4

177

£19,145

£19,285

n/a
Fuel economy when running on E85 is 30-40 per cent lower than the equivalent petrol model, since the energy content of ethanol is lower than that of petrol.
E85 bioethanol fuel is currently available at 14 Morrisons sites in the UK – Norwich, Diss, East Dereham, Lowestoft, Ipswich, Taunton, Yeovil, Weston-Super-Mare, Clevedon, Bridgwater, Wellingborough, Cardiff, Derbyshire and Crowborough. Morrisons Supermarket is committed to offering E85 at all new refuelling sites opening during 2007.
---