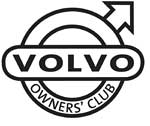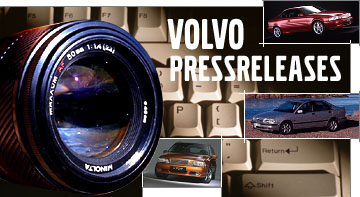 Photographs can be seen in our Volvo Gallery
---
---
23 February 2007
Volvo strengthens its V and XC ranges at the Geneva Motor Show in March with the world premiere of two all-new premium estate cars, the Volvo V70 and the Volvo XC70, and the European premiere of the Volvo XC60 concept.
Following an exclusive pre-show sneak preview in Geneva on Monday 5 March1, the all-new Volvo V70 and the all-new Volvo XC70 will be revealed to the world on the Volvo stand on Tuesday 6 March.
The Volvo press conference takes place at 16.30 on Tuesday 6 March. Interviews with Volvo senior executives and the all-new V70 and XC70 project teams are available during both press days and can be booked in advance by contacting the Volvo UK press office.
All-new Volvo V70
The all-new Volvo V70 redefines Volvo's leadership of this segment and adds even more luxury, style and refinement than its predecessor. The all-new V70 also promises sharper handling and even better versatility (it's longer, wider, taller and has a longer wheelbase) with 40-20-40 split folding rear seats, a wider opening tailgate and 60 litres of extra load space.
All-new Volvo XC70
Rugged and capable, the all-new Volvo XC70 has an individual style which combines AWD (All-Wheel Drive) technology and higher ground clearance with all the flexible, practical features of a traditional estate car. More details will be released on Monday 5 March.
With a range of powerful 5 and 6 cylinder petrol and diesel engines, prices for both models will be announced in the summer and the cars will go on sale in the UK in September.
Volvo XC60 concept
Following its successful world debut in Detroit in January, the Volvo XC60 concept now hits Europe. This charismatic crossover vehicle integrates both the unmistakable, muscular XC-versatility and the sporty charisma of a coupe. The production version of the XC60 concept will be in sale in the UK in spring 2009.
1. The pre-Show world premiere takes place at Expo-Lac, Rue Phillipe Plantamour in the heart of Geneva at 16.00 on Monday 5 March. The event will last approximately one hour and shuttle transport is available in and around Geneva. Full media centre facilities are also available on site. If you would like to attend this event, please contact Andrea Baker at the Volvo UK press office for more details.
---