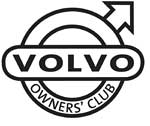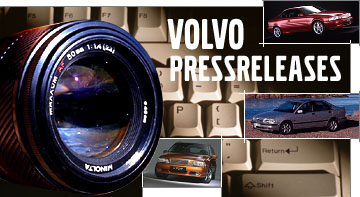 Photographs can be seen in our Volvo Gallery
---
Volvo C30 Sportcoupe Overview
23 January 2007
Two-door Volvo SportsCoupe with glass tailgate, four individual seats, a Dynamic chassis and a choice of eight engines and four trim levels
A new, small Volvo; most customers will be younger, pre-family and new to the brand
Sporty, expressive and individual design linked to SCC concept car and classic 1800ES
Eight engines: four and five cylinder, petrol and diesel, ranging from frugal 1.6 and 1.6D to 180PS D5 and 220PS T5
Four trim levels: S, SE, SE Sport (with full body kit and 18in alloy wheels) and SE Lux
World class audio systems – including 650W Dynaudio Premium Sound System
Class leading Volvo safety standards
The Volvo C30 SportsCoupe is a new compact Volvo. The smallest yet most expressively designed of the Volvo range; the C30's interior is equally stylish with Volvo's unique ultra-slim centre stack and space to seat four adults, with individual seats.
'The C30 is a crucial car for Volvo, taking us into a new sector of the market – for compact, sporty, expressive cars,' says Fredrik Arp, president and CEO of Volvo Cars.
Closely based on the styling of the Volvo C30 Design Concept, first shown at the 2006 North American International Auto Show in Detroit, the C30 is the 'ultimate manifestation of Volvo's current design language,' according to Steve Mattin, Volvo's design director. 'It has the broadest shoulders and the most expressive lines. It is a car that will engage buyers emotionally.'
The wheel-at-each-corner style, long wheelbase, low body and wide track all contribute to the C30's distinctive style; but they also contribute to what Håkan Abrahamsson, Volvo C30 project director, describes as the 'probably the best driving experience Volvo offers'.
'The steering has a feel and precision that is sportier than usually offered by Volvo. The agility is tremendous; the handling is sharp but utterly predictable.'
Volvo expects the car to appeal to younger people without a family – and to the young-at-heart whose children may have left home but who want a distinctive, small, sporty yet functional car.
Volvo's research shows that many buyers are likely to be urban based, appreciate good design and premium brands but won't need a large car as they won't often carry passengers.
The Volvo C30 has four individual seats. The rear seats are mounted towards the centreline of the car, improving head- and shoulder-room. The distinctive glass tailgate offers excellent rear visibility. A load cover protects luggage from prying eyes.
The choice of eight engines starts with a light and highly efficient four-cylinder 1.6-litre 100PS petrol model and includes three diesels (including the five-cylinder 180PS D5) plus the 220PS T5 with 0-60 mph possible in 6.2 seconds.
Like all Volvos, the C30 is designed to have class-leading Volvo safety standards. All models have DSTC (Dynamic Stability and Traction Control) and ABS brakes with EBD (Electronic Brake Distribution) and EBA (Electronic Brake Assistance) as standard, plus SIPS (Side Impact Protection System) and SIPS airbags, IC (Inflatable Curtain) and front seats with Volvo's WHIPS (Whiplash Protection System).
Volvo plans to make 65,000 C30s a year and up to 7,000 in a full year in the UK, a modest target, reflecting the vehicle's premium positioning. Seventy-five percent of those buyers are likely to be in Europe, while the UK will be the second or third biggest European market.
Design Concept
Most emotional and expressive car in the Volvo range
Styling based on the Safety Concept Car (SCC) first shown at the 2001 Detroit Show
Distinctive glass tailgate is a styling cue from iconic Volvo 1800ES
Aimed at a younger, sporty market
'It may be the smallest Volvo but it has the broadest shoulders and the most expressive style,' says Steve Mattin, Volvo design director. 'In fact, those rear shoulders are so big that they stretch the limits of what's capable with metal stamping. We could not have gone any bigger.'
'Compared with previous Volvo models, we have been a bit more playful and adventurous,' says chief designer Simon Lamarre. 'The track is unusually wide, the wheelbase is long, the window-line angles are nose-down and the shape is wedged. On the C30, there's a lot more movement and angle change.'
A two-door style was chosen because, 'Two doors look sportier and our target market made it clear they preferred coupe style,' says Håkan Abrahamsson, the C30 project director. 'Besides, they will rarely use the back seat. So why compromise on style? Volvo has many four-door cars, for those who prefer the added practicality of rear doors.'
The rear end is a key feature of the C30's style with its deep glass tailgate reminiscent of the classic 1800ES sports estate, launched in 1971, or the more recent 480ES. Volvo also used this styling cue for the SCC concept car and again on the C30 Design Concept - which gave an early glimpse of the production model. A load cover protects luggage from prying eyes.
'The 1800ES influences are most obvious at the rear,' says Simon Lamarre. 'But please don't think there is anything retro about this car; there isn't. The glass tailgate is a style cue from the past because it is so practical and attractive. Retro design is sentimental. Here, we're just being emotional.'
Also carried over from the C30 Design Concept was the colour scheme: Cosmic White Pearl with Brown Java Pearl body kit – which is one of the two-tone colour schemes available for the SE Sport model. This can be fully colour co-ordinated, if preferred.
Interior Design
Classic Scandinavian design includes ultra slim 'floating' centre console
Versatile load carrying includes fold-down rear seats, giving a large cargo area ideal for carrying longer loads or sporting equipment
Superb visibility aided by glass tailgate and contoured side glass
Four individual seats
'At only 4.25 metres (167 inches) long, the Volvo C30 is not a big car, but its spacious cabin gives it a real big car feel,' says Håkan Abrahamsson, Volvo C30 project director.
One of the most elegant pieces of interior design is the modern, ultra-slim centre console. It contributes to the understated, simple and modern Scandinavian interior design, which does without a plethora of confusing switchgear.
The centre stack is available in four different finishes: Dark Bauxite (S models), aluminium and the option of two new colours - Virtual White, inspired by the modern glossy white surfaces (eg. i-Pods), plus a surf-patterned aluminium.
The Volvo C30 is a four-seater with individual rear seats which can be folded and offer better lateral support than a conventional bench. Both rear seats are centred, maximising shoulder and headroom. This also makes conversation between the front and rear passengers easier and improves their forward view.
The glass tailgate gives a low loading height (654mm, or just over two feet) with a capacious 1010 litres load capacity when the rear seats are folded. Just as important as the volume is the load length; with both back seats folded the carrying length is 1534mm, or just over five feet. A load cover is standard to keep contents from outside view.
'Visibility is excellent,' says Steve Mattin, design director. 'The rear head restraints are in exactly the same line-of-sight as the rear roof pillars, so they have no negative effect on visibility.'
Headroom and legroom are also generous. Height and lumbar adjustment come as standard on both driver and front passenger seats. The steering wheel is reach and rake adjustable. Front and rear adjustable centre armrests are standard, further improving comfort.
DRIVING DYNAMICS: ENGINES
Big choice of four- or five-cylinder petrol or diesel engines
Entry level 1.6 petrol engine is light, refined and economical – with 115 mph top speed
Range topping T5 gives 0-60 in 6.2 seconds and 149 mph top speed
1.6 diesel is extremely economical – 57.6mpg in the combined cycle with emissions of 129 g/km, yet also very sprightly (118 mph top speed, 0-60 in 11.3 secs)
All engines have four-valve technology and double overhead camshafts
Turbocharging is used on the T5 and on all diesel models
Five- or six-speed manual or five-speed automatic transmissions available
The transverse engine design for all Volvo models improves space efficiency – the sideways layout takes less fore/aft space. It also improves safety by creating a generous crumple zone in the engine compartment. The five-cylinder engines – which are naturally longer than four-cylinder engines – can be accommodated transversely due to their extremely compact design.
Choice of five petrol and three diesel engines
| | | | | | | |
| --- | --- | --- | --- | --- | --- | --- |
| Engine | cc/cylinders | Power | Torque | 0-60 mph (secs) | CO2 g/km | Urban/extra urban/combined MPG |
| 1.6 | 1596/4 | 100PS | 150Nm at 4000 rpm | 11.2 | 167 | 30.4/49.6/40.4 |
| 1.8 | 1798/4 | 125PS | 165Nm at 4000 rpm | 10.2 | 174 | 28.0/49.6/38.7 |
| 2.0 | 1999/4 | 145PS | 185Nm at 4500 rpm | 8.8 | 174 | 27.7/50.4/38.7 |
| 2.4i | 2435/5 | 170PS | 230Nm at 4400 rpm | 7.6/8.3* | 200/214* | 23.5/44.6/33.6 (21.6/42.8/31.4) * |
| T5 | 2521/5 | 220PS | 320Nm at 1500–4800rpm | 6.2/6.6* | 208/224* | 22.6/43.5/32.5 (20.0/42.2/30.1) * |
| 1.6D | 1560/4 | 109PS | 240Nm at 1750 rpm | 11.3 | 129 | 45.6/67.3/57.6 |
| 2.0D | 1997/4 | 136PS | 320Nm at 2000 rpm | 8.8 | 151 | 37.2/61.4/49.6 |
| D5 Geartronic | 2400/5 | 180PS | 350Nm at 1750-3250rpm | 7.8* | 182* | 29.7/52.3/40.9* |
* Geartronic transmission
From a 100PS four-cylinder 1.6-litre petrol engine, right up to the storming 2.5-litre, five-cylinder 220PS T5, there's an engine for every taste.
The combination of lightweight (kerbweights start from 1204kg – lighter than many small hatches) and 100PS gives the entry-level 1596cc, 1.6 petrol model a top speed of 115 mph and an acceptable 0-60 mph acceleration of 11.2 seconds.
The 1798cc, 1.8 petrol engine boosts power to 125PS and torque increases by 15 Nm, to 165 Nm. Maximum speed jumps to 124 mph and 0-60 mph acceleration is reduced to 10.2 seconds with emissions of 174 g/km.
The 1999cc, 2.0 petrol engine produces 145PS with 185 Nm of torque and is the best performing four-cylinder petrol model. Top speed is 130 mph and 0-60 acceleration takes 8.8 seconds with the same emissions as the 1.8 engine of 174 g/km.
Two five-cylinder petrol engines (plus the D5 turbodiesel) are also available. These engines are particularly compact for five-cylinder units.
The normally aspirated 2435cc 2.4i (170PS/230Nm) offers 138 mph top speed and 0-60 mph acceleration in 7.6 seconds.
The fastest Volvo C30 of all is the 2521cc T5. It uses Volvo's familiar and popular light-pressure turbo, 220PS, five-cylinder engine. Maximum torque of 320 Nm is available from as low as 1,500 rpm to 4,800 rpm. Top speed is 149 mph and 0-60 mph acceleration takes 6.2 seconds. Despite the high performance, combined fuel consumption still offers 32.5mpg. Two transmissions are offered: a six-speed manual gearbox as standard, or an optional five-speed Geartronic. The Geartronic automatic, which is also available in the petrol 2.4i, can be driven either as a conventional auto or a clutchless sequential manual.
The Volvo C30 offers three diesel engines – the 1.6D, 2.0D and D5.
The D5 produces 180 PS and a massive 350 Nm of torque across a wide rev range (from 1,750-3,250rpm). It is initially available with a Geartronic five-speed automatic gearbox as standard, with a six-speed manual from mid-2007. With Geartronic transmission it has a maximum speed of 140 mph and 0-60 mph acceleration takes only 7.8 seconds, with emissions of 182 g/km. Despite the excellent performance, the combined fuel economy is 40.9mpg.
The two other diesel engines are both four-cylinder units.
The 1.6D offers 109PS and delivers 57.6mpg on the combined fuel cycle. Yet top speed is a brisk 118 mph and 0-60 acceleration takes 11.3 seconds with emissions of 129 g/km. Torque is a high 240 Nm, developed at only 1,750rpm. That's more torque than the five-cylinder petrol 2.4i engine produces. It comes with a five-speed manual gearbox.
A 2.0D increases power to 136PS and maximum torque to 320 Nm at 2,000rpm. The 2.0D comes with a six-speed manual gearbox, improving economy and performance. It has a top speed of 130 mph, achieves 0-60 mph in 8.8 seconds and 49.6 mpg on the combined cycle, with emissions of 151 g/km.
DRIVING DYNAMICS: CHASSIS, STEERING AND BRAKES
Fully independent suspension improves handling and ride quality
Electro-hydraulic rack and pinion steering for agility and sharp steering
ABS Anti-lock brakes with EBD and EBA
Ventilated front disc brakes for improved stopping power
Excellent torsional rigidity
DSTC (Dynamic Stability and Traction Control) is standard
'The priority was to offer great style and tremendous driver enjoyment,' says Håkan Abrahamsson, the project director.
The C30 is the most agile and sportiest Volvo. The fully independent suspension is firmer than on other Volvos to aid agility, and the electro-hydraulic rack-and-pinion steering has a sportier feel to improve the car's driver feedback.
'We spent a lot time getting the steering feel just right,' says Mr Abrahamsson. 'It's the best steering ever fitted to a Volvo. The lowness of the car and its wide stance further boost its nimbleness. It feels compact and sporty. Yet on the motorway, the Volvo C30 has great composure. It has a big car feel on long journeys, which makes it relaxing to drive.'
The fully independent suspension aids handling. The C30 uses spring MacPherson struts at the front to provide quick and precise steering. The rear suspension is sophisticated multi-link. This set-up allows for a small degree of passive rear-wheel steer when cornering to boost stability and control. Anti-roll bars, to ensure flat and composed handling, are fitted front and rear.
A lowered sports suspension reduces ride height and the springs and dampers are firmer, further improving agility and reducing roll.
A range of electronic controls supplement the mechanical set-up. DSTC (Dynamic Stability and Traction Control) is standard on every model, preventing wheel spin or skidding by either braking the wheel that has lost traction or by reducing engine power. Sensors detect the onset of a skid. The appropriate wheel is then slowed to restore control.
Anti-lock brakes (ABS) are also standard with EBD (Electronic Brakeforce Distribution) and EBA (Electronic Brake Assist) to ensure maximum composure in an emergency stop and as short a stopping distance as possible.
All Volvo C30s have ventilated front disc brakes and solid rear discs. The ventilation helps brake cooling and improves braking performance at high-speed or during repeated stops. The higher performance models (2.4i, T5 and D5) have 300mm front ventilated discs, while the other versions use 278mm ventilated front discs.
The monocoque steel body of the Volvo C30 offers excellent torsional rigidity, crucial to good handling, agility, safety and longevity. The advanced body design includes the use of high-strength materials, including Ultra High Strength Boron steel. These not only improve rigidity, to the benefit of handling, they improve the strength of the car, with its associated safety and longevity benefits.
QUALITY AND EQUIPMENT:
Same high quality levels as all Volvos
Superior level of equipment than equivalent premium brand German rivals
Superb audio systems with MP3 compatibility, and Aux input available
Simple Scandinavian style, including Volvo's unique, ultra-slim centre console
Available in S, SE, SE Sport and SE Lux trim levels
From the exquisite, ultra-slim free-floating centre instrument console to the discreet 'theatre lighting', the Volvo C30 exudes quality.
The standard specifications for the Volvo C30 offer a rich level of equipment, higher than for most other compact premium brand rivals. The specification of every model includes alloy wheels, radio/CD, remote locking with alarm, electric/heated door mirrors, Electronic Climate Control with Volvo's Air Quality System (AQS), electric windows, DSTC (Dynamic Stability and Traction Control).
Volvo never compromises on safety. Key safety features standard on all models include dual-stage driver and passenger airbags, Volvo's SIPS (Side Impact Protection System), SIPS side airbags, IC (Inflatable Curtain) airbags, Volvo's patented WHIPS (Whiplash Protection System), ABS anti-lock brakes with EBD (Electronic Brakeforce Distribution) and EBA (Electronic Brake Assist) and four three-point seatbelts with safety-boosting tensioners.
'Our research shows that a good audio system is a key requirement of our target customers,' says Håkan Abrahamsson, Volvo C30 project director. 'Accordingly, the Volvo C30 is available with one of the very best factory-fitted audio systems in the world.'
There are three audio systems:
Performance Sound – with CD, a 4x20W amplifier and four loudspeakers
High Performance Sound – with 6xCD, a 4x40W amplifier, eight loudspeakers and Aux input
Dynaudio Premium Sound – with 6xCD, a digital class D amplifier with ICE Power technology from Alpine, an output of 5x130W, Dolby Pro Logic II Surround Sound, Aux input and 10 high quality loudspeakers from the renowned Danish manufacturer Dynaudio.
All audio systems are MP3/WMA compatible.
S
The entry-level S model is well equipped. Like all Volvo's it typically has a superior standard specification than its premium brand German rivals.
Standard equipment includes 16-inch alloy wheels, a Performance Sound audio system with CD, four speakers and a 4x20W amplifier, remote locking with alarm, automatic headlamp levelling, 'home safe and approach' lighting, power windows, front and rear centre armrests, height adjustable driver and front passenger seats, leather steering wheel and gear knob, and locking wheel nuts.
The standard air conditioning with ECC (Electronic Climate Control) and Volvo's AQS (Air Quality System) continuously monitors the carbon monoxide level of the incoming air and closes the air vents when the level is too high. The system also includes an active charcoal filter to prevent dust, exhaust particles, pollen and unpleasant odours from entering the cabin through the ventilation system.
The standard 'Falsterbo' upholstery is available in three colours: off-black, blue and red.
SE
SE versions gain Volvo's information centre, cruise control, steering wheel remote audio controls, aluminium trim, bigger 17-inch alloy wheels, front fog lamps and automatic rain sensor-activated windscreen wipers. The SE has sportier Kalix Textile/T-Tec upholstery.
SE Sport
On top of the SE, the SE Sport model includes a leather sports steering wheel and gear knob with aluminium inserts, 18-inch alloy wheels, and a full sports bodykit and exhaust system. All SE Sport models also get a rear spoiler.
SE Lux
The most luxurious Volvo C30 is the SE Lux model which includes – over and above the SE – heated front seats, leather upholstery, power driver's seat, headlamp cleaning system, power folding door mirrors, luxury floor mats and unique 17-inch alloy wheels.
SAFETY
Same patented front structure as the larger Volvo S40 saloon
Airbags include dual stage driver and passenger airbags, SIPS airbags and IC (Inflatable Curtain) along side windows to protect head and upper body
Safety equipment includes WHIPS (Whiplash Protection System) and SIPS (Side Impact Protection System), DSTC (Dynamic Stability and Traction Control)
Gently rounded front and deep chin spoiler reduce injuries to pedestrians and cyclists
IDIS (Intelligent Driver Information System) avoids distracting the driver when busy
As with all Volvos, the C30 was developed and extensively crash tested in the company's world class Safety Centre in Gothenburg, Sweden, to ensure class-leading safety.
'We were fortunate to use the entire patented front end structure of the Volvo S40 saloon and V50 Sportswagon,' says project director Håkan Abrahamsson. 'That ensured that all front-end safety issues were taken care of.'
More difficult to engineer was rear-end safety, for the C30 has minimal rear overhangs. However, careful use of different grades of steel, including ultra-high strength steel, and a carefully designed deformation process, the C30 offers the same high level of rear-end protection. Rear side members are a crucial tool designed to absorb the impact forces in the early stage of an accident.
Apart from the enormously strong body, the Volvo C30 is fitted with state-of-the-art safety equipment to protect all occupants. The safety features are standard on all models. Volvo does not believe in two-tier safety standards.
The two front airbags are 'intelligent' and deployed in two-stages depending on the severity of the impact. This reduces the likelihood of facial injuries caused by the airbag hitting an occupant too hard. The side airbags play a crucial role in protecting chests and hips. They are fitted in the outer edge of the front seats, not in the doors, so they're always securely positioned next to the occupant's side.
An Inflatable Curtain (IC) sits in the headlining, ready to protect front and rear occupants. In a side impact, it inflates in a few thousands of a second to provide maximum protection.
The airbags are complemented by three-point safety belts with tensioners, fitted to all four seats. The tensioners activate within a few thousands of a second after a collision and tighten the belt for maximum protection. A seat-belt reminder system is fitted to both front and rear seats.
A passenger airbag cut-off switch enables child seats to be safely carried in the front of the car, if required. ISOFIX attachment fittings are optional for the rear seats.
The SIPS (Side Impact Protection System) prevents side intrusions by dissipating much of the side impact force through protective beams, the pillars, the floor, the roof, and other parts of the body.
WHIPS (Whiplash Protection System) prevents neck and back injuries in rear-end collisions, and is now standard on all Volvos. In a rear-end accident, the entire backrest automatically moves rearwards to prevent neck and back strain. WHIPS front seats are very robust, and those on the Volvo C30 are far sturdier than the seats normally found on compact cars.
Despite the more aggressive, sportier style of the Volvo C30, the front bumper is still gently rounded to provide maximum cushioning in the event of hitting a pedestrian or cyclist. The energy absorbent properties of the specially designed bumper also reduce leg injuries.
Volvo's IDIS – Intelligent Driver Information System – cleverly judges when the driver is likely to be preoccupied in higher-stress situations (eg. accelerating, turning or braking heavily) and delays any potentially distracting, non-essential messages or incoming calls to the (optional) integrated telephone until it is safer for the driver.
SECURITY
Volvo has won overall 'Best Manufacturer' in the annual British Insurance Car Security Awards (BISCA) two years running (2004 and 2005).
The Volvo C30's security systems were developed in association with the security experts at Thatcham. An alarm is standard on every model.
An electronic immobiliser makes it impossible to start the car without the correct key. Deadlocks make it difficult to break in. The car is identified with 'anti-theft' markings, and the audio equipment is an integral part of the on-board electronics.
The sophisticated locking system can be programmed by the customer so that a single 'blip' opens all the doors or just the driver's. Similarly, the doors can be locked automatically as the car pulls away.
The 'home safe and approach' lighting system enables the driver to turn on inside lights, side marker lights and rear view mirror lights as he or she approaches. When leaving the car, the headlamps can light the path to the front door before automatically switching off.
ENVIRONMENT
A range of environmentally friendly engines, including a 57.6mpg 1.6 diesel
All diesel engines available with particulate filters and are Euro IV compliant
'Clean Inside and Out' environmental commitment
85 percent of car is recyclable
Like all Volvos, has a full environmental product information (EPI) analysis
Along with safety, environmental protection is a core value of the Volvo brand, commensurate with the company's philosophy to protect life.
So, while the Volvo C30 is a sporty, high performing vehicle, it also offers good fuel economy. The entry-level 1.6D diesel model, for example, returns combined fuel economy figures of 57.6 mpg and an amazing 67.3mpg in the extra urban cycle. The high performance D5 diesel can accelerate from 0-60 in 7.8 seconds yet still achieves 40.9 mpg in the combined official cycle. The fastest C30, the turbocharged petrol T5 is also fuel efficient – 146 mph and 6.6 seconds 0-60 times with 32.5mpg official average.
Volvo's 'Clean Inside and Out' commitment represents a holistic approach to the environmental impact of cars, including the ecological consequences of production, use and disposal of the vehicle.
Like all Volvos, the C30 comes with an Environmental Product Information (EPI) analysis, which provides an overview of the car's environmental impact throughout its lifecycle. Volvo was the first car manufacturer to introduce such an analysis, which is available at www.volvocars.com/epi.
The holistic approach obviously does not stop with the high profile issue of exhaust emissions. Many people do not realise that the air inside a car can be as harmful as pollutants outside, or that the materials used in a car's interior can emit substances that can cause allergies.
The materials in the Volvo C30's cabin are hypoallergenic and free from any hazardous substances and emissions and meet a strict international standard called Oeko-Tex. This includes all materials that occupants are likely to touch, including exterior and interior door handles, upholsteries, plastics and ignition key.
Every Volvo C30 benefits from Volvo's AQS (Air Quality System) which constantly monitors the cabin environment to minimise odours and pollutants entering. It uses an activated carbon filter to ensure that the air inside the car is always cleaner than that outside. The air-conditioning system also incorporates an air filter that prevents dust, pollen and exhaust gas particles entering the car.
The Volvo C30 is made at Volvo Car Corporation's Ghent factory in Belgium. Recently, over 340 million euros (£230 million) have been invested to make the factory more efficient and environmentally friendly. In every case, substances and processes have been chosen to minimise ecological impact. These include CFC-free materials, water-borne paint and chromium-free body material pre-treatment.
All materials used in the manufacture of the Volvo C30 have been carefully chosen. Eighty-five percent of the car, by weight, can be recycled. Recycled wood fibre and felt are used in some interior trim, and all plastic components are specially marked to help recycling.
DID YOU KNOW?
The C30 is Volvo's first compact two-door sports car since the 480ES, which stopped production in 1995.
The C30 is a result of the extremely positive reaction to the Safety Concept Car (SCC) first seen at the 2001 Detroit Show.
The Volvo C30 made its world debut at the Paris motor show in September 2006.
When Volvo's design team designed the C30, the SCC and an 1800ES were in the Gothenburg studio for inspiration.
The C30 Design Concept, which made its world debut at the 2006 Detroit motor show, generated huge level of interest in the C30 ahead of its launch. Volvo car UK received over 24,000 enquiries – even more than it did for the XC90 ahead of its launch.
The C30 is built in Volvo's factory in Ghent, Belgium, alongside the S40, V50 and S60.
Volvo expects 75 percent of all C30 buyers to be new to Volvo.
The main buyers will likely be young people (25-35) who are yet to have children, and over-50s – the 'empty nesters' – whose children have left home.
Initial market research for the C30 was done in London.
Volvo's design director Steve Mattin is an Englishman. His predecessor, Peter Horbury, who now runs Ford design in North America, was also English.
---