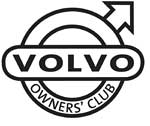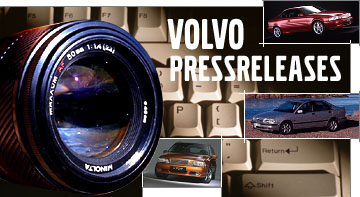 Photographs can be seen in our Volvo Gallery
---
XC90 Model Year 2007
28 July 2006
Overview:
New update to flagship of Volvo's XC ('Cross Country') Range, moving the model further upmarket in the premium SUV segment.
Two all-new, high-performance petrol engines – a six-cylinder 3.2-litre and Volvo's first V8 - join the D5 turbo diesel.
Elegant exterior refinements.
Flexible and innovative interior upgraded to enhance luxury feel.
Car-like driveability with AWD (All Wheel Drive) with Instant Traction™ and 218mm of ground clearance.
S, SE, new SE Sport and SE Lux, plus the Executive trim level available.
New SE Sport features dynamic chassis settings, stiffer anti-roll bars, firmer shock absorbers and sport tuned speed-dependent steering. Developed on UK roads.
Innovative safety, including Roll-Over Protection System (ROPS), Roll Stability Control (RSC), BLIS, WHIPS, SIPS, IC, DSTC, EBD etc.
Fully crash-tested at the Volvo Safety Centre – including compatibility with smaller cars.
Higher standard specifications than rival SUVs from other premium brands.
High Performance and Dynaudio Premium Sound audio systems with Dolby Pro Logic II Surround Sound™ and MP3/WMA compatibility.
Only 88mm longer than a Volvo V70 estate.
Oeko-tex standard compliant, emissions-free interior.
Volvo revolutionised the SUV market when the XC90 went on sale in 2003. With its innovative and versatile interior with 64 seating configurations, car-like driving characteristics and AWD ability, it was an instant success and quickly became Volvo's best-selling model globally (85,994 sold in 2005). Now, to enhance its appeal still further, Volvo has introduced a new XC90, with increased refinement, desirability and performance.
The refined, more elegant Volvo XC90exterior sets a new tone from the 2007 model year, which has moved further upmarket in the premium SUV sector. The interior continues the theme, with new materials and upholsteries creating a luxurious ambience, whilst retaining the flexibility of up to seven
forward-facing seats. An even higher standard specification includes a High Performance Sound audio system with MP3/WMA compatibility and an auxiliary input to allow i-Pod connection.
Two new high-performance petrol engines join the 185PS D5 turbodiesel: a 4.4-litre V8, developing 315PS and 440Nm of torque, and a 3.2-litre straight-six, developing 238PS and 320Nm of torque. The former is Volvo's first V8 engine and will extend the appeal of the Volvo XC90 to a new group of customers who are currently driving high-end models from Porsche, Mercedes, BMW and Range Rover.
As you would expect of a Volvo, the new XC90 incorporates a raft of advanced safety features, including a Roll-Over Protection System (ROPS). Produced at Volvo's Torslanda plant in Sweden, it is available in five trim levels: S, SE, SE Lux and Executive and SE Sport.

Design concept
The elegant exterior of the new Volvo XC90 has been achieved by a number of enhancements. These are most noticeable at the rear where redesigned lights that incorporate two brake lights on each side emphasise the strong curves of the Volvo XC90's shoulders. There's also a wide, chrome detailing above the rear number-plate, a full-width rear skid plate and a completely new bumper with more body colouring. Flush-mounted Rear Park Assist sensors are also fitted as standard and optional for the front.
The traditional Volvo V-shaped bonnet incorporates a new grille with a wider chrome surround and more three-dimensional mesh inserts, plus a larger Volvo 'iron mark' badge. The new front bumper has a greater degree of colour-coding and a new, extended skid plate built into it. The new Volvo XC90 is also distinguished by new 18in alloy wheels (standard on SE Lux) and colour-coded side mouldings, door handles and wheelarch mouldings (not S model) with black stone protectors. In line with the rest of the Volvo range, the new Volvo XC90 also features larger, body-coloured door mirrors, which now incorporate the side indicator lights.
The muscularity of the Volvo XC90 is matched by rounded corners front and rear, a gently sloping (split) tailgate with integrated spoiler and shorter roof section to promote a smoother, non-aggressive impression and help the vehicle to look more compact and desirable.
The Volvo XC90's 'cockpit forward design' possible thanks to space-saving transversely mounted engines, enables the passenger compartment to be as far forward as possible with a more steeply raked windscreen than in most other SUVs. This has allowed Volvo to make a seven-seat SUV yet still within modest overall body dimensions: the new Volvo XC90 is 4.8 metres long, just 88mm longer than a Volvo V70.
The Volvo XC90's tailgate is gently sloping rather than vertical to clearly state that this is not a regular Volvo estate car. The resulting shorter roofline also helps the vehicle appear smaller and gives it a modern, sporty stance.
For added convenience, the tailgate is split so the lower section can be used as a seat for two adults or table yet is still low enough to load bags without the need to open it; it is strong enough to be stood upon when loading items onto the roof, and the upper section is not too large, heavy or high when opened.
Five trim levels are offered for the new Volvo XC90 – S, SE, the new SE Sport and SE Lux, plus the range-topping Executive. For customers wishing to personalise their Volvo XC90, there are some specific options which may be of interest, such as dark-tinted rear windows, Active Bi-Xenon headlights (standard on Executive), aluminium running boards and roof protection ribs (seven rubber ribs mounted lengthwise on the roof).
Driving dynamics: Engines
Two new high-performance petrol engines – Volvo's very first V8 and a 3.2-litre six-cylinder – join the 185PS D5 turbodiesel to comprise the engine range of the new Volvo XC90.
Engine

Power

Torque

CO2
(g/km)

Top
Speed

0-60
(seconds)

Combined mpg

D5: 2400cc
5-cylinder

185PS

400Nm at
2000-2750rpm

219
239

121mph
118mph

10.3 manual
11.1 Geartronic

34.0 manual
31.4 Geartronic

3.2: 3192cc
6-cylinder

238PS

320Nm at
3200rpm

281

130mph

8.9 Geartronic

23.9 Geartronic

V8: 4414cc
8-cylinder

315PS

440Nm at
3900rpm

322

130mph

6.9 Geartronic

20.9 Geartronic
V8
Volvo's first V8 engine offers 315PS and 440Nm of torque – enough to provide the new Volvo XC90 with stirring performance, as well as a rousing V8 'burble'. The V8 Volvo XC90, which has as standard Volvo's six-speed Geartronic automatic transmission, sprints from 0-60mph in just 6.9 seconds and has a restricted top speed of 130mph.
The V8 engine is extremely refined with compact dimensions to enable it to be fitted transversely in the new Volvo XC90 – like all Volvos – to help maintain good front crumple zones and leave more space for the passenger compartment. It is also one of the cleanest V8 engines on the market and meets the strict American ULEV II (Ultra-Low Emissions Vehicle, stage II) standard. A 60 degree V-angle means the V8 engine is unusually compact, and able to be installed transversely.
3.2
The new 3.2-litre engine develops 238PS and 320Nm of torque, which translates into a 0-60mph time of 8.9 seconds and a restricted top speed of 130mph. It also comes as standard with Volvo's six-speed Geartronic transmission. The new 3.2-litre engine is mostly made of aluminium with an efficient design that is as compact than Volvo's five-cylinder engines, and it combines its high performance with good fuel economy – 23.9mpg on the official combined cycle. CPS (cam profile switching) improves performance and efficiency.
D5
Volvo's D5 turbodiesel, which develops 185PS and 400Nm of torque, offers both strong mid-range urge and refinement. It is fitted with a diesel particulate filter as standard, a six-speed manual transmission or (optionally) Volvo's six-speed Geartronic, plus the latest common-rail direct-injection technology. The manual Volvo XC90 D5 gets from 0-60mph in 10.3 seconds and has a top speed of 121mph, whilst achieving an average of 34.0mpg on the combined cycle.
Service intervals for all the engines in the range are 18,000 miles or 12 months (whichever is sooner).
Full technical data, prices and options information is available in the price list or can also be downloaded from www.media.volvocars.co.uk)
Driving dynamics: Chassis
The new Volvo XC90 is designed for all types of roads, irrespective of the surface beneath the tyres or the weather conditions. Even though it was never designed to be a serious off-roader, the Volvo XC90 has the versatile combination of All Wheel Drive (AWD) with Instant Traction™ and a generous 218mm of ground clearance for when the going gets tough. Despite its AWD capability, however, it remains as easy, responsive and rewarding to drive as any regular Volvo saloon or estate model.
Volvo's sophisticated AWD with Instant Traction™ is electronically controlled by a pre-charged Haldex coupling. It operates independently of driver input, distributing torque automatically between the front and rear wheels for the best possible grip in all conditions.
The new XC90 further benefits from Volvo's TRACS anti-spin system and Dynamic Stability and Traction Control (DSTC). TRACS prevents wheel spin by transferring power across the axle if it detects a wheel is losing grip on one side.
A high seating position gives the Volvo XC90 driver a feeling of safety and greater awareness of the road ahead, with the knowledge that he or she can control the car with the help of instant, well-weighted response from the chassis, engine and brakes.
The chassis in the new Volvo XC90 is designed to give the vehicle the same ride and roadholding characteristics as a passenger car. The suspension is more substantial, however, to handle heavier loads, as well as the higher ground clearance and all-terrain possibilities.

The rear multi-link suspension is well isolated, with the dampers and springs attached directly to the subframe. This results in a quieter ride as road and transmission noise is largely filtered out before it reaches the bodywork. Load compensating rear suspension is also standard.
A wide track (1634mm front, 1624mm rear) and a long wheelbase (2857mm between the front and rear axles) make for exceptional stability, so the new Volvo XC90 behaves consistently and dependably, even on curving, twisting and uneven roads.
The XC90 SE Sport model introduced for the new 2007 models features dynamic chassis settings, stiffer anti-roll bars, firmer shock absorbers and sport tuned speed-dependent steering. The chassis settings for the new Volvo XC90 SE Sport have been refined and specifically developed on UK roads to increase genuine driving pleasure. The shock absorbers have stiffer rebound rates and the anti-roll bars are stiffer (front +0.5mm; rear +1.0mm) to offer a high level of stability when cornering. The speed dependent steering has also been adapted to offer a quicker steering response. Furthermore, Volvo's self-levelling system, Nivomat, has been fine-tuned to offer great stability and driving control.
Driving dynamics: Steering, brakes and transmission
The new Volvo XC90 is as easy, responsive and rewarding to drive as a regular Volvo saloon or estate model. Its power-assisted rack and pinion steering has been developed to optimise driver feedback and response, both on and off road. Speed-sensitive steering is standard on V8 petrol models and optional on the rest of the range.
The Volvo XC90's large disc brakes, which are ventilated at the front, have been designed and tested to help stop the vehicle safely, even when it is fully loaded with seven people and luggage, and are backed by sophisticated traction and stability control systems. All Volvo XC90s benefit from ABS brakes with EBD (Electronic Brake Distribution) and EBA (Emergency Brake Assist), as well as Dynamic Stability and Traction Control (DSTC).
The V8 and 3.2-litre petrol models are supplied with the six-speed Geartronic transmission as standard, while the D5 turbo diesel has a six-speed manual gearbox as standard, with the six-speed Geartronic transmission available as an option. Geartronic automatically adjusts its shift points to reflect the driver's style and also offers a manual, sequential-shift facility.
Interior design
The interior of the new Volvo XC90 endorses the car's move further upmarket, with an enhanced premium/luxury feel. The airiness, space and quality of the old model remain – as, of course, does the innovative and flexible design – but new materials and a higher standard of detailing impart an air of luxury and craftsmanship.
Key to the transformation is the use of new materials and upholsteries, including Sovereign Hide soft leather with contrasting seam stitching and panels in perforated leather. The centre console has been upgraded with new aluminium-effect trim and a new display for the audio and telephone systems. The dials and switchgear feature satin chrome inlays and a new choice of Sapeli wood has been introduced. For extra convenience when overtaking, a quick push of the indicator stalk automatically flashes the indicators three times. The interior door grab handles are also new and feature an improved design with a more tactile, black centre area.
"The changes we have made to the new Volvo XC90 can be regarded as precision tuning designed to increase the car's appeal still further," says Hans Wikman, Volvo's Vice President Vehicle Line Large Cars. "Volvo wants to give the discerning XC90 customers a more luxurious, premium experience."
The driver will appreciate one of the cleanest and most ergonomically designed instrument panels, which has a typically Scandinavian simplicity of line and functionality: plenty of information from a small number of meticulously designed instruments.
Compared with those found in a normal saloon, the instruments and controls are angled slightly up towards the driver's eyes. Together with the high seating position, this enhances the feeling of control – the single quality that SUV buyers generally prize most highly.
Despite being just 88mm longer than a Volvo V70 estate, and smaller than the Audi A6 saloon, the new Volvo XC90 offers the greatest flexibility in the premium SUV class, with generous interior space housing seven individual, forward-facing seats – all with head restraints and seat belt pre-tensioners.
"Everyone rides business class in the Volvo XC90; nobody travels economy class," says Peter Horbury, Volvo's former Vice President and Chief Designer.
The middle seat in the centre row has an integrated child booster cushion and also slides forwards independently so it can be positioned directly between the two front seats, thus improving contact between a child and the front seat occupants. What's more, the armrest between the front seats is removable to create more leg room for the passenger in this centre seat.
The third row features two separate seats, offering full comfort for children or for adults of modest build. Unlike some rivals, these do not take up valuable space or have to be clumsily removed, but instead they neatly and simply fold away individually out of sight into the boot floor when not in use, so are always on hand.
Both the second and third rows of seats can be folded down to create an entirely flat luggage compartment floor no less than 3845mm long and 1127mm wide, with a volume of 1837 litres. In addition, the front passenger seat also folds forwards to accommodate extra-long loads. Even with all seven seats in use, there is still a useful amount of load space for the family – 249 litres, to be precise. In all there are 64 possible seating configurations.
Quality and equipment
The new Volvo XC90 is available in S (D5 only), SE, SE Sport, SE Lux and Executive trim levels, all offering a high standard specification compared with most other premium brand rivals.
In addition, a comprehensive range of optional items includes a choice of DVD-based rear-seat entertainment systems and an autodimming rear-view mirror with compass, as well as many of the features from the top-of-the-range Executive model, such as Active Bi-Xenon headlights, which move 15 degrees either way to give the driver a better view of the road ahead, integrated telephone, an upgraded, hard disk-based RTI satellite navigation system with TMC (Traffic Message Channel), rear headphone sockets and the Dynaudio Premium Sound audio system, while SE models and above can be upgraded with Volvo Inscription™, a collection of bespoke, exclusively designed, luxury interiors. Volvo On Call – a valuable safety and security feature – is also available as an option. This advanced telematics system uses an integrated GSM telephone with a built-in GPS unit for satellite positioning, and ensures help is always close at hand.
S
The entry-level S has a high level of standard equipment, including Rear Park Assist, Electronic Climate Control (ECC) with Air Quality System (AQS) and pollen filter, Information centre, leather gear knob, load cover, High Performance Sound audio system with 4x4w amp and CD, MP3/WMA compatibility, auxiliary input for MP3/i-Pod connection, 17in alloy wheels, front fog lights, Marstrand textile/vinyl upholstery, new Manganite trim, load-compensating suspension and an alarm with immobiliser.
SE
Additional equipment offered by the SE includes body-coloured wheelarches, mirrors, door handles and side rubbing strips, rear skid plate, electric driver's seat (with memory) and door mirror memory, leather-faced upholstery, High Performance Sound audio system with 6xCD, 18in alloy wheels, rain sensor, autodimming rear-view mirror and wood or aluminium trim.
SE Sport
The SE Sport is customised with a more dynamic and exclusive feel. Externally, it has larger 19in alloy wheels, double chromed exhaust pipes, extended body coloured wheel arch extenders and exterior trim with a satin silver finish, rather than the standard chrome, with the lower skid plate also in satin silver. The unique sill mouldings are in brushed stainless steel. To accentuate the car's sporty nature and create a sleeker appearance, roof rails are not fitted – although they will be available as a no cost option, if required. Inside, the XC90 SE Sport has figure-hugging sports seats, offering additional lateral cushioning to support the driver even in faster cornering, together with a sport steering wheel and gear selector of perforated leather. The leather seats use a combination of two different grades of leather with contrasting piping, while the instrument dials feature metal chronograph watch-style faces with a shimmering blue lustre.

SE Lux
The SE Lux specification includes as standard chronograph instrument dials, brushed aluminium roof rails, power folding door mirrors with ground lights and water-repellent glass, luxury Sovereign Hide soft leather upholstery, 18in Camulus alloy wheels, Bi-Xenon headlamps and cleaning system, power driver and passenger seats, heated front seats, Sapeli wood trim and luxury floor mats.
Executive
Additional Executive equipment includes Active Bi-Xenon headlamps, Dynaudio Premium Sound audio system, 5x130w amps extended body-coloured wheelarches, 19in Galateia alloy wheels, silver front skidplate, chromed wide tailpipe cover, satin chrome door mirror caps, chromed C-pillar with 'Executive' badge, Executive soft leather upholstery and door inserts, Executive soft leather extra-padded front door armrests, RTI satellite navigation system with RDS-TMC and Europe data on hard disk, integrated GSM telephone, rear-seat headphone sockets, refrigerator in front centre armrest, Executive Nubuck trimmed floor mats, metallic paint, unique matt silver grille and walnut wood trim in door panels, centre console and gear lever knob.
Safety
Like all Volvo models, the new XC90 features a comprehensive safety package designed to protect occupants in a wide variety of accidents. Given the higher centre of gravity of an SUV, however, there has been a greater focus on the increased potential for roll-over accidents – and on crash compatibility with smaller vehicles.
The Volvo XC90's Roll-Over Protection System (ROPS) includes Roll Stability Control (RSC), which uses a gyro sensor to monitor the car's roll angle and speed. If the roll angle becomes critical, it automatically applies the brakes and DSTC system to help the driver maintain control.
Volvo has also added extra-strong Boron steel to the roof structure for maximum protection for occupants in the event of a roll-over, and has designed the Inflatable Curtain (IC) to stay inflated for longer than normal across all three rows of seats in case of a multiple roll-over. As you would expect, the Volvo XC90 scores highly in a variety of international safety ratings, including pedestrian protection.
The Volvo XC90's subframe has a lower cross member neatly integrated with the lower skid plate so it impacts at the same height as the bumper of a conventional car's protective structure and crumple zones rather than above/over them.
An integrated booster seat is standard in the centre seat of the middle row, as are ISOFIX mounting points, and Volvo also offers a passenger airbag cut-off switch to enable child seats to be carried in the front of the car.
To improve the driver's visibility and help avoid accidents, water-repellent glass is available for door mirrors (standard on SE Lux and Executive) and (laminated) side windows (optional).
Security
Volvo is committed to protecting the car, its occupants and their possessions, and it has won overall 'Best Manufacturer' in the annual British Insurance Car Security Awards (BISCA) two years running (2004 and 2005).
Every new Volvo XC90 is fitted as standard with a sophisticated alarm and immobiliser system that can be switched on and off using the remote controller on the key fob. The combination of deadlocks and optional laminated/dark-tinted windows can make the Volvo XC90 even more secure.
The remote control also operates the Approach lighting system, which illuminates the car and the surrounding area as the driver approaches. Likewise, a tweak of the headlight stalk activates the Home Safe system, switching on the headlamps for up to 90 seconds after the occupants have left the vehicle.
Environment
Volvo's 'Clean inside and out' environmental programme reflects its continuing commitment to the environment. Its plants are some of the automotive world's cleanest factories, and 85 per cent of each car can be recycled, plus every new Volvo is backed by an EPI (Environmental Product Information) which is available at www.volvocars.com/epi. In addition, Volvo produces an annual Corporate Citizenship report, which is available at www.volvocars.com/citizenship.

Like all Volvos, the new XC90's interior is free from allergy-inducing emissions, and an active carbon filter ensures dust and exhaust particles do not enter the cabin, while an Air Quality System (AQS) shuts down the air input if outside air is too dirty.
Volvo's PremAir® – a special catalytic coating on the radiator which converts up to 75 per cent of the harmful ground-level ozone passing through it into pure oxygen – is available with the new Volvo XC90 engine range. All the engines in the range combine outstanding performance with excellent emissions levels.
---