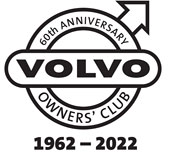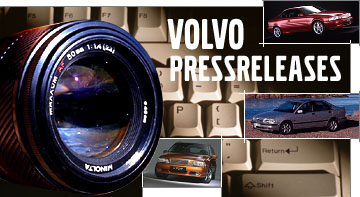 Photographs can be seen in our Volvo Gallery
---
Volvo Motor Sport Goes Green
24 November 2006
Volvo Cars Sweden has set its sights on winning the Swedish Touring Car Championship (STCC) in 2007. With bioethanol (E85) in the tank!
"This is fully in line with our strategy of innovation in the domestic market, in which we aim to lead the field both in business terms and, as in this instance, in the STCC. This gives us an opportunity of being involved and leading the development of greener motor sport," explains Thomas Andersson, president of Volvo Cars Sweden.
Volvo Cars Sweden is now making a concerted effort to finish on top of the podium in the STCC, the supreme class in Swedish motor sport.
The use of E85 environmental fuel is one of the most important features of the new team organisation.
Going into the 2007 season, the STCC will be the first production car championship in which bioethanol E85 will be used. The aim is to make it the standard fuel in the championship, although both it and petrol will be allowed next year.
The choice was an easy one for Volvo. Volvo Cars Sweden, through its official STCC team, Polestar Racing, is also an STCC development partner.
"Environment is a Volvo core value. So we did not have to think twice before taking on the role of STCC development partner," says Alexander Murdzevski Schedvin, director of motor sport at Volvo Cars Sweden.
"Volvo's motor sport history shows that we have always been in pole position in terms of environmental development. We have chosen to implement environmental options whenever they have become available. Among other things, Volvo was the first marque to use a catalytic converter in the BTCC (British Touring Car Championship) in 1994. The following year, this became mandatory in the championship," adds Alexander Murdzevski Schedvin.
Volvo is taking part in the STCC for the eleventh year in succession and is aiming for a top placing next year:
"We are going into next season's championship with the clear aim of competing to win. The bioethanol initiative will also serve as a common motivator for all of our partners contributing to the total customer experience – Volvo, Volvo dealers, Volvo Finance, Tanka, Hertz and several more of our close partners," says Thomas Andersson. He adds:
"We also see a potential in extending the activity to Nordic level. Interest in Volvo' broad-based environmental offer – and bioethanol in particular – is now growing in more and more markets."
Volvo's new 'green' competition model will be exhibited on stand C10:31 at the Swedish Motor Sport Show at Älvsjö, Stockholm on 24-26 November.
---