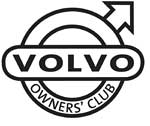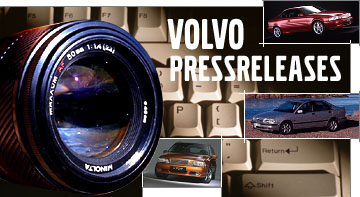 Photographs can be seen in our Volvo Gallery
---
New child car seat legislation
19 September 2006
A Volvo guide to the new child seat legislation available from Volvo dealers or www.volvocars.co.uk/childsafety
Integrated booster cushions available on most Volvo cars
ISOFIX and non-ISOFIX rear-facing Volvo child seats available
Volvo accessories for children in cars
Volvo has prepared a guide to the new child seat legislation and its child safety range which will be available from Volvo dealers and the Volvo website: www.volvocars.co.uk/childsafety.
The new child seat legislation is being introduced to try to reduce the number of children injured in car accidents. Last year, 11,000 children under the age of 11 were injured or killed in car accidents in the UK1 and Volvo is committed to help reduce these numbers and has carried out in-depth research and extensive crash tests for its range of car seats, booster cushions and accessories.
Making sure every child has the correct safety restraint is very important as every year children are hurt or killed in car accidents because their safety restraints are inappropriate. The weight and age of the child determines the best type of safety restraint that should be used and this must change as the child grows to ensure they are always travelling legally and safely:
| | | |
| --- | --- | --- |
| Volvo Child Safety Restraint | Age Range (approx) | Weight Range |
| Baby Seat | Birth to 9-12 months | Up to 13 kg |
| Child Seat | 9-12 months to 4 years | From 9-18 kg |
| Booster Seat | 3-4 years to 12 years | From 15-36 kg |
| Booster Cushion | 3-4 years to 12 years or 135cm | From 15-36 kg |
As well as child seats, including baby and child seats using the latest ISOFIX2 mounting points, Volvo also offers parents the convenience of integrated booster cushions on nearly all its cars3. For example, in the Volvo XC90 there is an integrated booster cushion built into the middle seat of the second row of seats, or on other models Volvo offers an optional 'family pack' which includes at least one integrated booster cushion as well as child-friendly extras such as power child locks for the rear doors or additional rear cupholders.
Volvo also offers practical accessories for children in cars, such as an activity bag that attaches to the back of the front seat to store toys, a large mirror to help the driver keep an eye on any child in a rear-facing child seat and a kick-guard to protect the upholstery.
"Volvo's extensive research into child safety ensures that our range of cars and child safety equipment is second to none," commented Hugh Reid, managing director, Volvo Car UK.
Source: Road User Safety Division, Department of Transport 2006.
ISOFIX is an industry standard for mounting child seats in cars. With ISOFIX the child seat can simply be pushed into attachment points on the car greatly reducing the chance of incorrect fitting when using seat belts. ISOFIX mountings are now standard on all Volvo models.
Integrated booster cushions are available across the current Volvo range except the all-new Volvo C70 coupe convertible. Photos are available from the Volvo media website: www.media.volvocars.co.uk
---