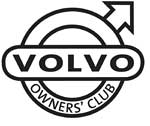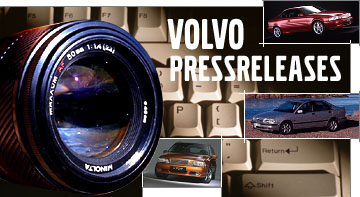 Photographs can be seen in our Volvo Gallery
---
New Volvo D5 185BHP Engine Performs In Towcar Awards
28 September 2005
The increased power and torque for the new Volvo D5 turbodiesel engine, and Volvo's latest AWD (All Wheel Drive) system with Instant Traction™, have been tested to extremes and voted a resounding success in The Caravan Club Towcar of the Year Awards 2006, where the Volvo V70 D5 AWD and XC70 D5 AWD won no less than three awards:
V70 D5 (185bhp) AWD: Winner '£25,001 to £33,000 Class'. The V70 D5 beat some powerful competition, such as the Audi A6 Avant 2.7TDi SE, Mercedes C320 CDi Avantgarde SE estate, and the 4x4 Nissan Pathfinder 2.5dCi.
XC70 D5 (185bhp) SE Lux: Winner of both the 'Over £33,000 Class' and 'AWD Under1800kg Class'. In its price class, the XC70 D5 impressed the judges more than the BMW 530D M Sport Touring, Range Rover Sport and both petrol and diesel versions of the new Jeep Grand Cherokee; while in the 'AWD under 1800kg' class it proved to be a winning towcar over the VW Golf GT TDI 4Motion and both the Subaru Forester 2.5XT and Legacy 2.0RE Sports Tourer.
Simon Munn, Volvo Car UK's sales and marketing director, commented: "We always thought the new D5 engine and AWD system with Instant Traction™ was a winning combination, so to have their performance recognised in The Caravan Club Towcar of the Year Awards is a further endorsement of what are still the UK's best selling, large estate cars."
More Diesel Power
Last year, over 63 per cent of Volvo V70 customers, and over 86 per cent of XC70 customers, chose Volvo's previous 2.4-litre, D5 five-cylinder diesel engine, so the towing achievements of the latest D5-powered models will confirm that the extensive enhancements to the engine for 2006 have boosted performance, flexibility and refinement, and take it to the top of its class.
The power output of Volvo's new EURO IV compliant D5 engine (now with maintenance free Diesel Particulate Filter) increased from 163bhp to 185bhp, and the already generous torque from 340Nm up to 400Nm. A six-speed manual gearbox, or six-speed geartronic, ensure the engine's towing performance is optimised at all times.
AWD with Instant Traction™
The V70 AWD and XC70 also feature Volvo's new AWD system now with Instant Traction™. A pre-charged electronic Haldex coupling means power is always available, and it automatically detects if any of the wheels start to slip and will instantly switch the power to other wheels with better grip – either from front to rear wheels or one side to the other, and vice versa.
In normal driving, 95 per cent of power is usually sent to the front wheels, but the AWD system will send more power to the rear wheels when pulling away from start to improve traction and performance – which is particularly useful with the extra weight on the rear of the car when towing, for instance.
Performance and Prices:
V70 D5 (185bhp)
V70 D5 AWD (185bhp)
XC70 D5 AWD

£ (on the road)
S: £25,913
Sport: £27,763
SE: £28,413

S: £27,058
Sport: £28,908
SE: £29.558

SE: £29,573
SE Lux: £31,873

0-62mph (seconds)
8.5 manual
9.0 geartronic
8.9 manual
9.5 geartronic
9.5 manual
10.0 geartronic
Top speed
140 mph manual
137 mph geartronic
134 mph manual
130 mph geartronic
130 mph manual
127 mph geartronic

Emissions (CO2)
179 g/km manual
209 g/km geartronic
194 g/km manual
219 g/km geartronic
201 g/km manual
224 g/km geartronic
MPG
(manual/geartronic)
Urban: 31.4/26.9
Extra Urban:51.4/44.1
Combined: 41.5/35.8
Urban: 28.8/25.9
Extra Urban: 47.9/41.5
Combined: 38.7/34.0
Urban: 27.7/25.2
ExtraUrban:46.3/40.9
Combined: 37.2/33.2
Service intervals for the five-cylinder D5 engine have increased to 18,000 miles (or one year – whichever occurs first.)
---