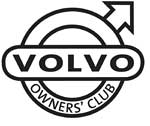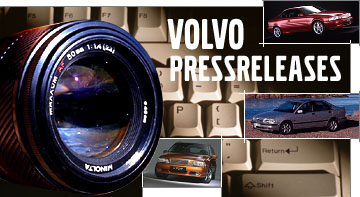 Photographs can be seen in our Volvo Gallery
---
Mobility 2020 Vision according to Volvo Cars: Sustainable mobility without accidents
22 September 2005
The World Business Council for Sustainable Development has identified a number of challenges we face as a society so we can enjoy freedom of mobility in a safe and a sustainable way in the future.
Most of the issues are directly linked to Volvo Cars' core values of safety and environment.
"We have a responsibility to be part of the solutions that brings the world sustainable mobility. From a business point of view this is also a great opportunity and we are bold enough to think that we can help create a traffic environment where most accidents can be avoided ," says Lex Kerssemakers, Senior Vice President, Brand, Business and Product Strategy at Volvo Cars.
Volvo Vision 2020 is a framework for the company's aim to maintain leadership in the field of safety and the environment. At the same time, Volvo must continue to make cars that appeal to people's emotions.
"Sustainability for us is also a matter of remaining a profitable company. To be considered the best in terms of safety and the environment is not enough," says Lex Kerssemakers.
Traditionally, Volvo Cars is associated with protective safety systems. In later years, more and more features related to preventive safety have been introduced so the company can remain competitive in the quest for safety-conscious car buyers.
"The next step is to go outside the car. Tomorrow's cars will start to communicate with other road users. If we can do this so well that cars no longer collide and can avoid accidents involving other road users, we will be talking about a different kind of car than today. This would have a huge impact on the design. The car could be lighter and more efficient, which means less fuel consumption and lower tailpipe emissions" says Lex Kerssemakers..
From common good to private good
The level of environmental awareness is increasing year by year.
However, many customers are reluctant to buy environmental technology because he or she consider this to be "common good" – in other words something that is everybody's responsibility and benefits the society as a whole rather than the car owner as an individual.
There is a greater willingness to rather pay for "private good", such as engine performance, colour and trim and all those things that attract an individual buyer.
"What we need to do is to work on concepts customers are interested in and willing to buy.
The Volvo brand is strongly connected with safety and the environment – and these assets have given the company competitive advantages through the years. It is extremely important that we continue to develop features that confirm our brand values also in the future. This is what our vision is all about", says Lex Kerssemakers.
---