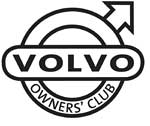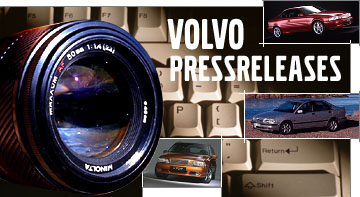 Photographs can be seen in our Volvo Gallery
---
New Volvo Child Seats at London Baby Show.
20 October 2005
Volvo, the official sponsor of 'The Baby Show¹' at London's Olympia from 21 to 23 October, has launched a new range of ISOFIX child seats to offer Volvo's youngest passengers safe, secure and comfortable journeys!
Volvo has always valued safety and people, as described by the company's founding principle of: "Cars are driven by people. The guiding principle behind everything we make at Volvo, therefore, is and must remain – safety."
Naturally, this unrivalled focus on safety includes protecting the little people in the car too2, so to keep them safe, Volvo has worked together with the leading child seat manufacturer, Britax, for its new Baby-Safe Plus infant seat (up to 13kg, group 0+) and FixWay child seat (9-18kg, Group 1).
Surveys have reported that 60 per cent of conventional child seats are fitted incorrectly. That's why most Volvo cars can be fitted with ISOFIX attachments – the latest and safest development in child seat technology. The ISOFIX mounting for child seats is designed to be simple to use to help prevent the seat being fitted incorrectly - and, when using ISOFIX attachments, there's no need to use the car's seatbelts at all.
To offer the ultimate peace of mind, Volvo's new ISOFIX car seats fit simply into a base unit which attaches directly to the car's ISOFIX mountings, and also includes a foot prop and rebound bar to further reduce movement in the event of a crash. They are both rear facing and can be fitted in either the rear seats or, if the car is fitted with a passenger airbag cut off switch, the front seat as well3.
Naturally, they have been crash tested by the Volvo Safety Centre and conform to both Volvo and legal requirements, while semi-universal certification means the seats fit most Volvos or any car with ISOFIX attachments - which can be retro-fitted to most Volvo models. Full details and a compatibility list for these child seats are available at: www.britax.co.uk/volvo.
Infant seat: 'Baby-Safe Plus'
The new infant seat is suitable from birth up to 13kg (approximately 9-11 months) – also known as group 0+.
Just like a Volvo, it offers increased side impact protection thanks to Britax's unique Adjusta-fit System for easy harness height adjustment, with deep, softly padded side wings, head guard and headrest with an integral cushion to also provide a more natural sleeping position. It can also be fitted using conventional seatbelts if ISOFIX mountings are not available.
It has an adjustable five-point '1 pull' harness for easy adjustment, with shoulder and buckle pads to keep the baby as comfortable as possible, plus there is a carrying handle for when it's removed from the car, and a canopy to shield the baby.
The Baby-Safe Plus car seat is available from Volvo dealers for £223.69 (including ISOFIX base).
Child seat: 'FixWay'
The new FixWay is suitable from birth up to approximately 4 years (0-18kg – also known as group 0+ and group 1). Like the Baby-Safe Plus it also has deep, softly padded side wings for optimum side impact protection, plus a five-point '1 pull' harness.
It must be fitted so the child faces backwards to lessen the impact on a child's neck in any accident, and has securing straps for maximum security. In addition, it also has several backrest positions so it can be reclined to make it easier for a child to sleep, and costs £265.37 (including ISOFIX base).
Especially for Children
Volvo also offers a child seat that fits older models or cars without ISOFIX mounting points, which is available for £127, plus support legs for £32.47.
Volvo has produced a 'Children In Cars' booklet that is full of handy tips and advice about child safety in cars² which is available at The Baby Show, by calling 0800 400430, or as a download at www.volvocars.co.uk (filed under 'Brand Values', 'Safety', 'In-car child safety').
In addition, Volvo offers a wide range of other accessories designed for children travelling in cars:
Kick guard with pockets: A very practical accessory designed to protect the car's interior while the child is sitting in the car seat, and incorporating pockets for storage. It is designed to be used if the child seat is facing forwards or backwards, and is machine washable. It is available for ISOFIX and non-ISOFIX child seats for £21.21.
Padded seat and head restraint cover: This is designed to cover and protect the upholstery on the integrated child booster seats fitted in the outer rear seats or rear centre armrest that Volvo offers on most models as part of an optional 'Family Pack'. It has built-in cushions on the side and head restraint to keep the child in place and better supported, is also machine washable, and costs £60.
Seat Belt Cushion and Backrest: The seat belt cushion and backrest is essentially the same as the padded seat and head restraint cover, but designed to be used for cars without Volvo's integrated booster seats. This includes a booster cushion and backrest with integral head restraint to support the child's head when sleeping. It has five different heights and two backrest angles, is fully crash tested, fits all cars with three-point seatbelts, and is machine washable. The cushion and backrest are available for £35.36 each.
Play board: The play board accessory fits to Volvo child seats (ISOFIX and non-ISOFIX) and creates a table for children to put toys or drinks on while sitting in the car seat. It costs around £20.
Sun shield: A sun shield is also available for the car seats, from around £17.
Mirror for child seat: This enables parents in the front seat to keep an eye on a child sitting in a rear-facing child seat via a practical mirror fitted on the rear seat. It can be easily removed if other rear passengers are travelling in the car, and costs £20.
These accessories are available from Volvo dealers, or some are also available to buy on-line at www.volvocars.co.uk/accessories.
1. Tickets for The Baby Show are available in advance for £10.95 by calling 0870 122 1313 or online from www.thebabyshow.co.uk. Tickets are £12.95 on the door. Children up to 10 can enter free. The show is open from 10am-5pm daily from 21 to 23 October.
2. Copies of Volvo's 'Children In Cars' booklet are available from the Volvo stand at The Baby Show, or by calling 0800 400430, or as a download at www.volvocars.co.uk (filed under 'Brand Values', 'Safety', 'In-car child safety').
3. Child seats must not be installed in the front seats of the car if it is not fitted with a passenger airbag cut off switch (PACOS). The airbag must be switched off before the child seat is fitted. If the car does not have a PACOS, the child seat must be fitted in the rear of the car.
---