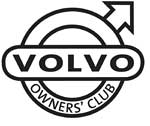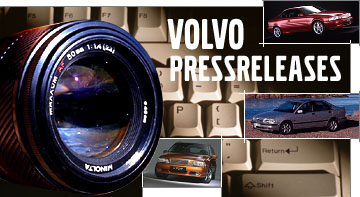 Photographs can be seen in our Volvo Gallery
---
New 2006 Volvo Range: More Power, Luxury And Style.
5 May 2005
Volvo has now added two new diesel engines, even more premium features and new technological advances for the 2006 model year S60, V70, XC70, S80 and XC90 ranges.
Highlights include:
Diesel: two new Euro IV versions of the Volvo 5 cylinder diesel engine: -2.4D with 163bhp (same outputs as current D5) -D5 with power increased to 185bhp -Extended service intervals -New six-speed gearboxes
Volvo Inscription™: new bespoke, luxury interiors for S60, V70 and XC90
AWD with Instant Traction™: New Haldex All Wheel Drive system
Traffic Monitoring: Satellite navigation system now with RDS TMC (Traffic Message Channel)
Geartronic: new 6-speed Geartronic (auto/manual) transmission for R models
Environmental care: CNG Bi-Fuel models only for 2006
Waiting times: order now, delivery from July
Volvo S80: Extra value, streamlined range
More Diesel Power, cleaner emissions
With 60 per cent of Volvo's UK customers now choosing diesel power, news of the enhancements and increased choice of two new versions of Volvo's popular five-cylinder turbo-diesel engine will definitely be of interest
The D5 engine's power output increases from 163bhp to 185bhp and from 340Nm to 400Nm of torque (similar to many 6 cylinder diesels), and Volvo will also introduce a new 2.4 D model with 163bhp and 340Nm. Both these diesel engines have received new engine management systems to improve refinement and flexibility further, new turbochargers, new fuel injectors and combustion systems and diesel particulate filters (DPF). Both deliver significant NVH improvements and are also Euro IV compliant.
The D5's increased power improves performance noticeably, with 0-62mph times reduced by at least one second. For example, the 0-62mph time for the S60 D5 reduces from 9.5 seconds to 8.2, while the XC90 D5, which also benefits from Volvo's new AWD system with Instant Traction™, improves from 12.2 seconds down to 10.9 seconds.
Service intervals for these engines are extended to 18,000 miles1, and both have a new six-speed manual gearbox as standard. A new six-speed Geartronic automatic transmission will go into production in October (orders are being taken now) – until then the current D5 163bhp engine will be available for customers wishing to take delivery sooner.
The new D5 engine is available on the Volvo XC90 and XC70, while the S60 and V70 offer both new diesel engines, the 2.4D and the D5.
Volvo Inscription™
Volvo Inscription™ offers an exciting and exclusive new way to upgrade and personalise the interior of the S60 saloon, V70 estate or the XC90 SUV with unique upholstery designs and colours.
The Inscription2 treatment offers finest quality soft leather upholstery in a wide variety of colours for seat and door panels, with ribbed seat sections inspired by motorcycle racing leathers to complete this bespoke look. Inscription™ also includes soft leather door trims, a sports steering wheel, Nubuck trimmed carpet mats and, exclusively for the XC90, new black walnut wood inlays.
Inscription contemporary colours include Vermilion Red, Fawn Sand and Royal Blue for the S60 and V70, and Marquis Red, Noble Blue, Serene Sand and Espresso for the XC90 while all three offer the more classic colours of Toscana Tan, Linen White and Off Black.
The luxury upholstery is made from the finest Scottish hides using a special 'tumble milling' process to soften the leather, and is coloured using vegetable based tanning to be compliant with the Oeko-Tex ecological standard (rather than chrome tanned as other manufacturers use), and dyed all the way through for a durable and attractive ageing process.
AWD with Instant Traction™
The V70 AWD, XC70 and XC90 all benefit from a new AWD (All Wheel Drive) system with Instant Traction™. The new pre-charged Haldex coupling transmits power to all four wheels before any of the wheels start to slip and more power is fed to the rear wheels as the car pulls away to improve acceleration. Once moving, power is balanced between front and rear, reducing drive to rear wheels when not needed, and reducing fuel consumption. When required, power is instantly available at the rear wheels thanks to the no-return valve in the Haldex coupling.
Geartronic
A new, compact, high torque six-speed Geartronic auto/manual transmission will be available for high performance S60 R and V70 R models and both the new diesel engines. This responsive and refined gearbox reduces the 0-62mph times of the S60 R from 7.2 seconds to 6.4 seconds and the V70 R from 7.5 seconds to 6.7 seconds.
Traffic Information: RDS TMC
Volvo's RTI satellite navigation system not only gives directions to your destination, but now includes RDS (radio data system) TMC – Traffic Message Channel – which automatically displays and alerts you if there are any traffic problems on the way, and offers you the option of an alternative route if preferred.
Environmental Care
Sales of Volvo Bi-Fuel LPG models have continued to decline to an uneconomic level: 82 were sold in 2004 and only 20 in the first quarter of 2005.
Globally, LPG accounted for less than 20 per cent of Volvo Bi-fuel sales last year. Moving forward, Volvo Cars has taken the decision to focus on a CNG Bi-fuel strategy. Methane offers greater CO2 reductions than LPG, particularly biogas which is a renewable fuel, with net CO2 emissions close to zero.
As a result, the Bi-Fuel CNG models will continue to be available in the UK in the 2006 Volvo S60 and V70 ranges, but the Bi-Fuel LPG will be discontinued.
Prices and Specifications
All models are available to order now and lead times greatly reduced, with first customer deliveries expected in July. The 2006 Volvo model year starts production on 16 May.
Volvo S40
S and Sport models gain cruise control and steering wheel remote audio control as standard specification, with a price increase of £200 for the S model and £250 for the Sport. SE and SE Sport models gain a power driver's seat with memory and rear 12V socket, with price increases of £300.
New colours, including Brilliant Blue, and a choice of three new alloy wheels are also new for the Volvo S40 range.
Volvo S60
The new 2.4D and D5 engines are both available in the 2006 S60 range in S, Sport and SE specifications. Prices are increased by £525 for the 2.4D and a further £860 for the D5, reflecting the addition of a DPF and a new, improved gearbox.
Volvo S80
The S80 range now offers the Volvo RTI navigation system with new TMC as standard specification. To reflect this, the S and SE models will now be replaced with one high level trim, the SE Lux.
The S80 receives new design changes too. Externally, the 2006 S80s are subtly distinguished by clear side marker lights, black grille and chrome door mirrors to match the door handles. Internally there are two new aluminium/chrome inlays available, and the T6's chronograph dials are now standard on all models. The existing D5 engine with 163bhp continues to be available, while the 2.9 and CNG Bi-Fuel models are deleted from the 2006 S80 range.
Volvo V50 Sportswagon
S and Sport models gain cruise control, steering wheel remote audio controls, a rear 12V socket and grocery bag holder. SE and SE Sport models gain a power driver seat with memory as standard. New colours, including Brilliant Blue, and a choice of three new alloy wheels are also new for the Volvo V50 range. Prices increase by £300 for the S, SE and SE Sport and £350 for the Sport model.
Volvo V70
The new 2.4D and D5 engines are both available in the 2006 V70 range in S, Sport and SE specifications. All V70 models increase by £100, except for models with the diesel engines - the 2.4D 163bhp is an additional £525, and the D5 185 bhp is £845 above this.
Volvo XC70
The Volvo active Four-C chassis (worth £1,100) becomes standard on the SE Lux models, which increase by £750, while models with the new D5 185bhp engine increase by £1,280.
Volvo XC90
Volvo On Call5 is now available for the XC90, either as part of the optional integrated GSM telephone, or the Communications Pack. SE models increase by £150, while the new powerful 185bhp D5 models increase by an additional £1,535.
1. Service intervals for the D5 and 2.4D are 18,000 miles or one year, whichever occurs first.
2. Volvo Inscription is available on S60 and V70 Sport models for £2,350 or as an upgrade for SE models for £1,700, and XC90 SE models for £2,260.
3. D5 performance:
2005 D5 (163bhp)
2006 2.4D (163bhp)
2005 D5 (185bhp)
Manual gearbox
0-62mph (seconds)
Top speed (mph)
0-62mph (seconds)
Top speed (mph)
0-62mph (seconds)
Top speed (mph)
S60
9.5
130
9.2
130
8.2
143
V70
9.8
130
9.5
130
8.5
140
V70 AWD
10.3
130
n/a
n/a
8.9
134
XC70
10.5
124
n/a
n/a
9.5
130
XC90
12.2
115
n/a
n/a
10.9
121
4. New price lists and full specifications are available at www.media.volvocars.co.uk.
5. Volvo On Call is a telematics system with an integrated GSM telephone and GPS unit for satellite positioning. It automatically alerts the emergency services if an airbag or seatbelt pre-tensioner is triggered, and in addition, a Volvo On Call operator is always on hand and can guide roadside assistance to you, if required. An optional security package is also available consisting of a remote door unlock facility, theft notification and vehicle tracking.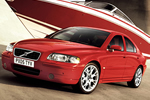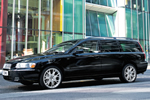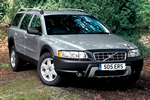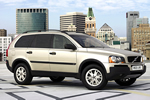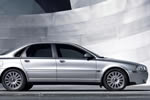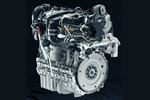 ---