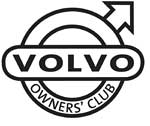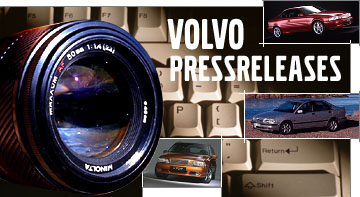 Photographs can be seen in our Volvo Gallery
---
Four Volvo Concept cars at Geneva show. 3CC, SCC, ECC, VESC
18 February 2005
Volvo celebrates its long and innovative commitment to safety and the environment in the motor industry with an historic display of four of its concept cars, from 1972 to 2005, at the 75th Geneva motor show, which is open to the public from 3 to the 13 March, 2005.
3CC (European show debut – 2005)
SCC (Safety Concept Car – 2001)
ECC (Environmental Concept Car – 1992)
VESC (Volvo Experimental Safety Car – 1972)
In addition, Volvo will also have a safety simulator on its stand (in hall 6), an environmental display based on a V70 estate, and a crashed S40 saloon showing how Volvo designs impact forces to be absorbed by the car's structure.
3CC – 2005
Fresh from its show debut in Detroit in January, Volvo's latest concept car, the 3CC, will be seen by the European public for the first time at the Geneva show, and demonstrates Volvo's vision of sustainable mobility for the future, as well as Volvo safety innovations for smaller cars.
The 3CC is a small, sleek and environmentally efficient car with a powerful, zero emission electric powertrain, great aerodynamics and a lightweight, high-strength steel space frame. Its electric power comes from 3,000 lithium batteries identical to those used in modern laptop computers, packaged in a thin sandwich floor which could adapt to house the most appropriate powertrain in the future, whether it is petrol, biogas or a hybrid electric.
Despite being a smaller car, Volvo could not compromise on safety for the 3CC, so developed the unique 'Volvo safety ride down concept' to absorb collision forces in a frontal impact by controlling the forward motion of the occupants.
SCC – 2001
The Volvo Safety Concept Car (SCC) has been of great interest all over the world since its debut in 2001, not only for its safety innovations, but also for its great design. What's more, many of its features are already in production or scheduled for forthcoming new models.
The main theme of the SCC was 'superior visibility' in order to prevent accidents. It featured see-through A-pillars, B-pillars that curve inwards so they don't obstruct over the shoulder rear vision, and a sensor to scan the driver's eye and then automatically adjust the position of the centre console, steering wheel, seat, gear lever and pedals to ensure the driver has the best possible visibility and control.
ECC – 1992
The Volvo Environmental Concept Car (ECC) of 1992 clearly previewed the dramatic new design language which was first seen when the Volvo S80 was launched in 1998.
Like the 3CC, the ECC was developed at the Volvo Monitoring and Concept Centre in California, USA, and demonstrated how a large car of the future could be safe and environmental. Its highlights included a hybrid (gas/electric) motor, a spacious and ergonomic interior, and used materials chosen for their low environmental impact during production and high degree of recyclability.
VESC – 1972
The VESC (Volvo Experimental Safety Car) was first unveiled at the Geneva show 33 years ago in 1972, and proves Volvo has always been the forerunner in car safety by showcasing innovative safety solutions, such as airbags to protect both front and rear occupants,
anti-lock brakes, acoustic reversing warning system and an extra-sturdy body optimised for impact protection with an integrated roll-over cage and side impact protection. Many of these safety solutions were later seen in the production version – the Volvo 240.
The Volvo stand is in hall 6, stand number 6051.
---