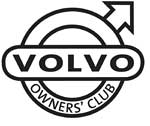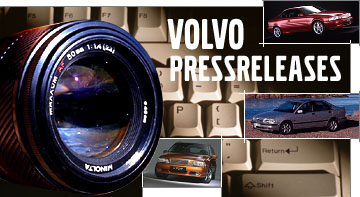 Photographs can be seen in our Volvo Gallery
---
Volvo Unveils Two Special Editions At New York Motor Show
7 April 2004
Full size XC90 model made out of LEGO bricks
V50 Sportswagon painted by international artist Romero Britto in his neo-pop cubism style to be auctioned for charity
As well as the YCC (Your Concept Car) that was the recent star of the Geneva show, Volvo also unveiled two unique 'special' editions at the New York motor show on Wednesday 7 April.
XC90 made out of LEGO bricks
How many LEGO bricks does it take to make a full-size model of a Volvo XC90?

The full-size XC90 model has been built because Volvo Cars of North America and LEGOLAND® California have joined forces to promote driving safety and family values, and after its debut in New York, the LEGO XC90 model will be displayed at the entrance to the entertainment park from 1 May when the answer to the number of LEGO bricks it took to build it will be announced at a vehicle dedication ceremony.
Volvo is also the 'Official Car' of LEGOLAND® California and its popular driving school will carry Volvo's name and give children the opportunity to learn the rules of the road as well as good habits such as wearing seat belts.
V50 Sportswagon painted by international artist Romero Britto
A new V50 Sportswagon has had a vibrant makeover by international artist Romero Britto in his neo-pop cubism style.
This unique V50 will be auctioned to raise money for the US charity 'Best Buddies', a non-profit making organisation dedicated to enhancing the lives of people with intellectual disabilities by providing one-to-one friendships and integrated employment.
Romero's art is a rich and intricate mix of bright colours and daring, playful patterns to represent life, which fits naturally with the Volvo 'For Life' theme and the V50 Sportwagon which suits people with a large capacity for life.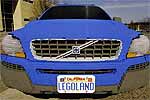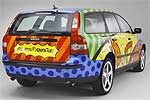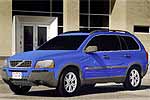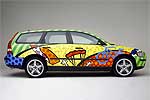 ---