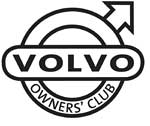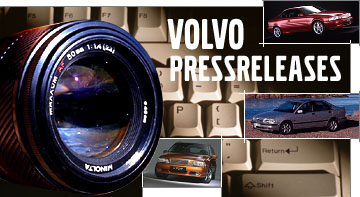 Photographs can be seen in our Volvo Gallery
---
Special design package enhances the sporty nature of the Volvo S60
19 June 2003
Specially designed body-kit including bootlid spoiler
Lowered sports chassis
Sporty 18-inch split wheels
Volvo Cars is unveiling the Volvo S60 Sport – a special design package that further accentuates the sedan model's renowned sporting prowess and dynamic image. The S60 Sport is the first in a planned series of specially designed packages.
The Volvo S60 Sport has unique spoilers front and rear, side-skirts and a bootlid spoiler – all painted the same colour as the rest of the body. The car is available with either 17-inch or 18-inch aluminium wheels.
The lowered sports chassis contributes to the dynamic ride and roadholding while at the same time enhancing the car's sporty image.
The Volvo S60 Sport is only available with petrol engines. Only select parts of the package are available on the Volvo S60 R.
The design package is fitted at the factory and therefore meets all Volvo Cars' high demands concerning quality and safety.
The Volvo S60 Sport will be unveiled at the Frankfurt Motor Show in September 2003, and the first cars will be delivered to customers in the weeks following the show.
---