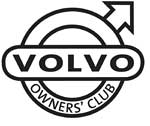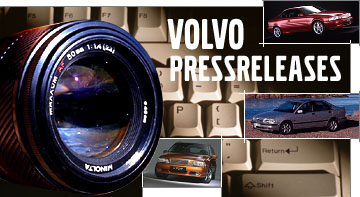 Photographs can be seen in our Volvo Gallery
---
Volvo XC90 wins Scottish Car Of the Year 2003 Award
25 October 2003
The canny folk north of the border have voted the Volvo XC90 the 'Best SUV' as well as the overall winner of the prestigious Scottish Car of the Year Awards 2003 held in St Andrews on Friday 24 October.
This is the second 'Car of the Year' award and one of numerous 'Best SUV' awards1 Volvo has won for the XC90 this year, which continue to highlight its excellent design, quality and desirability.
Graeme Giles, president of the Association of Scottish Motoring Writers which judges the awards, said: "The Volvo XC90 was the clear winner both in the Sports Utility Vehicle category and of the overall Scottish Car of the Year Award.
"Considering this is Volvo's first foray into the segment, XC90 is an outstanding achievement. It also represents excellent value for money – and that is always a key consideration with Scots car buyers!" he continued.
Accepting the award, Scotsman Hugh Reid, managing director Volvo Car UK Limited, said:
"To win Scottish Car of the Year really is a very special honour and will mean a great deal to the teams who developed, launched and build the XC90. We are delighted with the success of the XC90, it's in huge demand and we are doing our best to secure additional supplies."
---