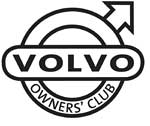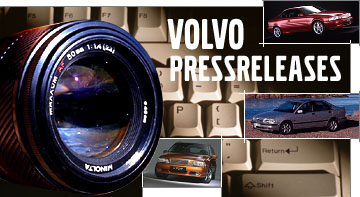 Photographs can be seen in our Volvo Gallery
---
Volvo upgrades dealer committment to company motorists
28 April 2003
Volvo Car UK has launched a new initiative to upgrade the level of service provided by its 150-strong dealer network to company motorists. The Corporate Sales Standards programme introduces a range of minimum standards to help Volvo's dealer network provide a professional service to the company motorist and user chooser.
The new programme forms a two-tier network to designate dealers as Business Centres or Business Specialists. Business Centres are the most highly qualified and commit to providing the highest possible standards of service to the fleet user in the area of sales, service and training. Business Specialists have dedicated business sales staff to develop fleet sales on a local level and to handle user choosers on a more professional basis. As of 1 April 2003, Volvo has 58 Business Centres and 66 Business Specialists in place.
'We have seen significant increases in our fleet sales on the back of a product range that has become more and more suitable to the company motorist. We want to ensure the service our dealers are providing to the fleet manager, user chooser and company car driver keeps one step ahead of this increase in sales,' explained Ian Rendle, Corporate Sales Manager, Volvo Car UK.
The Corporate Sales Standard programme builds on the Volvo Business Centre network, which was formed in 1989 and was Volvo's first step in developing a nucleus of corporate dealers. Over the past three years fleet sales have increased to over 50% of Volvo's UK sales volume and this initiative looks set to help achieve further success in the corporate sector.
---