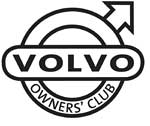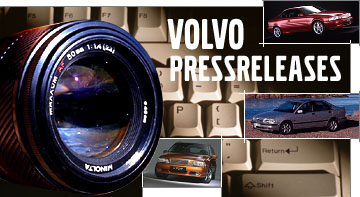 Photographs can be seen in our Volvo Gallery
---
Volvo and the truth behind Dalaro
25 March 2003
The mystery of Dalarö is a multi media campaign by Volvo, created by advertising agency MVBMS Fuel Europe
Dalarö is a small coastal village 40 miles from Stockholm to Sweden, with 1015 residents
The characters in the campaign advertisement are not actors, they are real residents of Dalarö
Prior to the Volvo S40 campaign, Dalarö's greatest claim to fame was to be used as the Swedish naval base from the 16th to 18th centuries
The documentary maker is not Carlos Soto but academy award winning director Spike Jonze, famous for avant-garde musicals (e.g. Fat Boy Slim Norman Cook) and critically acclaimed films (e.g. Being John Malkovich)
The campaign began on Monday 26 January and will continue until Wednesday 31 March. TV advertising ended on Sunday 14 March.
It is a pan European campaign, currently showing in the UK, Ireland, Spain, Belgium, Netherlands, France, Luxembourg and Switzerland
440,000 people have visited the Volvo Dalarö site across Europe; 96,000 in the UK
64% of the 96,000 UK visitors have watched the full Dalarö documentary online
77,000 people have visited the Carlos Soto site throughout Europe; 17,500 in the UK
Hits on the Volvo UK website have more than doubled since the launch of the campaign
6,200 people in the UK have requested a copy of the Dalarö DVD from the site
435,000 digital viewers of the advertisement have selected the red button option and viewed the documentary via interactive TV
Over 1,500 people in the UK have requested more details on the new S40 from the site
The all new Volvo S40 is on sale now – for more information visit www.volvocars.co.uk.
* Notes to editors: All statistics are from Mon 27 Jan to Fri 12 March inclusive
The Mystery of Dalarö Brochure (PDF)
---