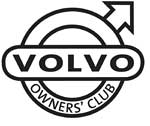 Volvo B230 Distributor Shaft Seal Replacement
[Procedure and Photos by John Sargent]
I have done many distributor shaft seal replacements for myself and others. The picture below shows the distributor fixture, three seals which work, and two wrenches. The 8mm ratcheting box end wrench makes quick work of the three screws holding the dap to the distributor. The 10mm ratcheting box end wrench makes quick work of the two bolts holding the distributor to the head. The distributor is the older version with the Hall Sensor and connector. Before you begin this, make sure the distributor is mechanically sound: shaft wobbling is abnormal and indicates wear.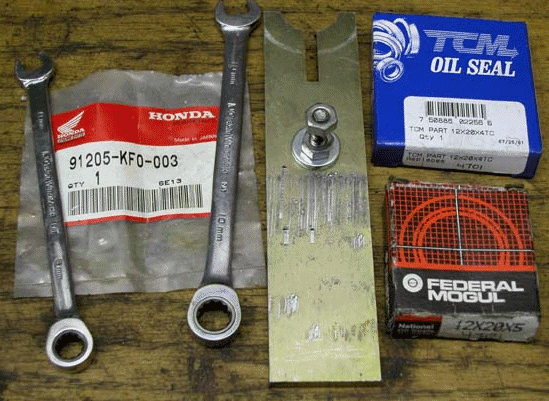 The next picture is rotated 90°, but it shows the distributor in the fixture (which in turn is held in a vise) and I am starting to drive out the pin which holds the drive dog to the shaft. Some of these pins are easy, and others are really tight and have frustrated some very fine mechanics. I always use a tapered pin punch to get the pin started. You will break a straight pin punch of the highest quality on some distributors, and you won't move the pin. I know this from experience.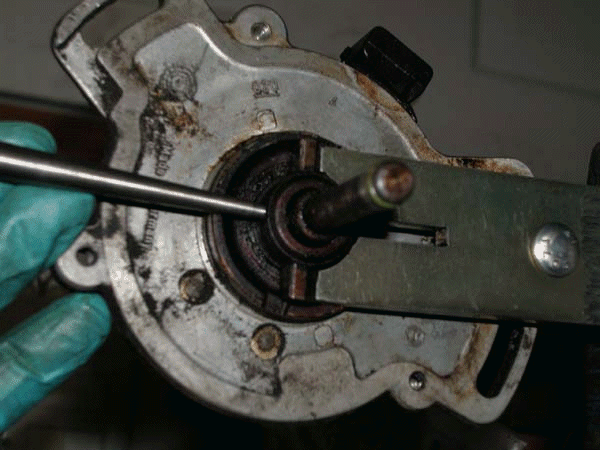 The next picture shows driving the pin out the last little bit. You have to quit with the tapered punch when it bottoms out in the drive dog.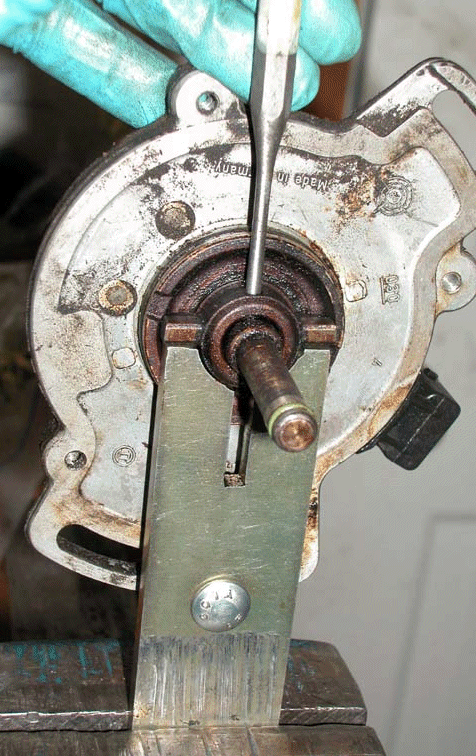 The picture below shows the shaft after removing the drive dog. The shaft is covered with old oil varnish. You must remove the old varnish with razor blade scaper and ScotchBrite or you break the fiber washers which cannot be purchased.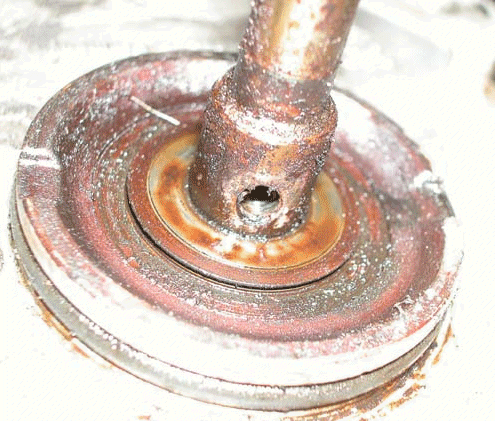 The pictures below show the shaft cleaned up and ready to be pushed out the distributor base.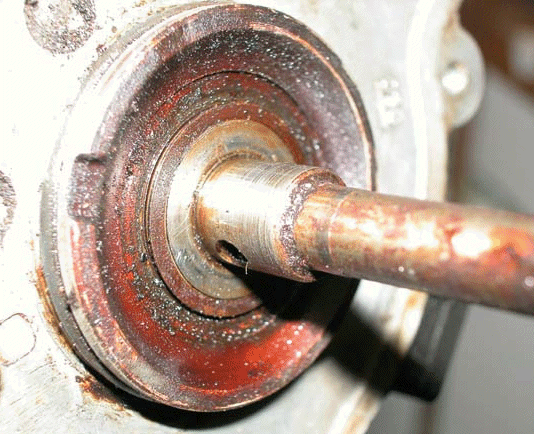 The picture below shows driving out the seal retaining washer with the tapered punch. Note that this distributor has the earlier Hall sensor.
This seal was leaking badly!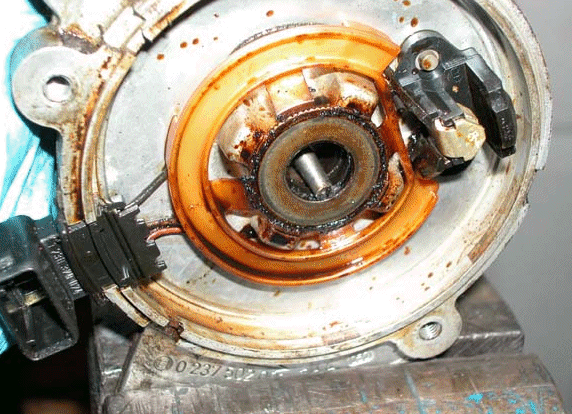 In this picture I have the distributor base cleaned up and ready for the new seal: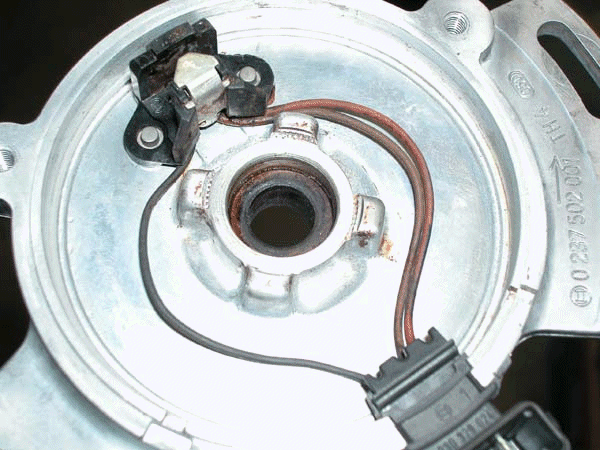 After pressing the seal in with my fingers I set the seal retaining washer with a socket and a hammer. Reassemble the distributor just as you disassembled it. While Volvo calls for a new pin to be installed every time the distributor is apart, I've never used a new pin, but I've dressed a few with fine sandpaper.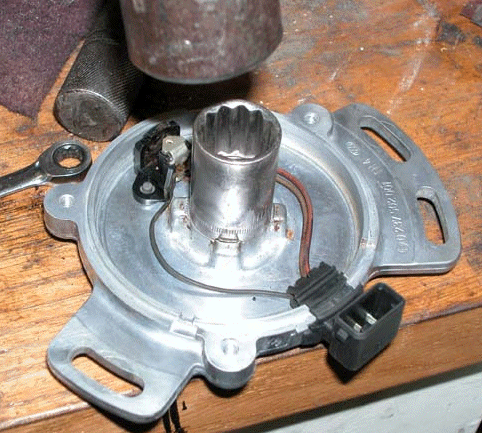 [Editor] Reassemble the shaft by reinstalling the rotor side thrust washer and oiled fiber washer, then inserting from the rotor side. Install the engine side oiled fiber washer and thrust washers. Install the drive cog with the offset cogs on the same side of the shaft as the rotor slot. Insert the pin, then place it in a vise with the jaws between the pin and the opposite side of the drive cog. Gently press the pin home. Center the cog. Install new lubricated O-rings.
Here is the finished product: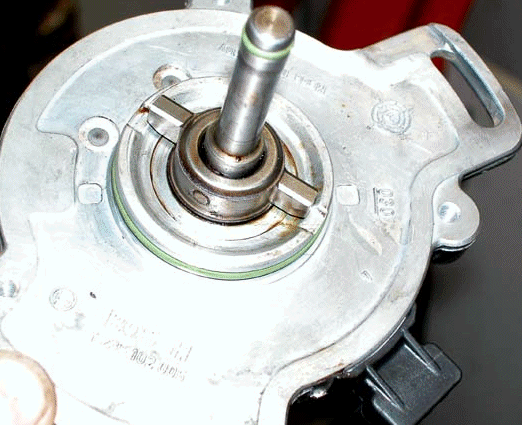 ---