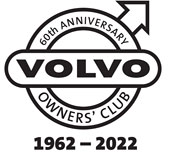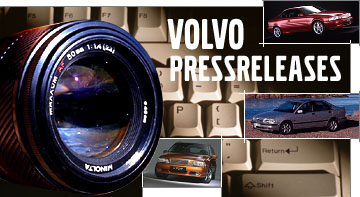 Volvo S80. The Most Complete Volvo Ever With Six Unique and Important New Technical Features
With six unique and important features in terms of the driveline, safety, the environment and communication, the Volvo S80 is the new challenger in the segment combining innovative design, leading safety in world terms and a high technology level to the same degree.
"The Volvo S80 is the most complete Volvo ever. The very high safety level combined with a number of other new makes the S80 one of the strongest contenders in the segment," says the president of Volvo Cars, Tuve Johannesson.
The Volvo S80 is being introduced with six unique and important features in terms of the driveline, safety, environment and communication.
For the first time in modern time, a car manufacturer has succeeded in fitting an in-line, six-cylinder engine transversely. The driveline programme also includes the world's shortest manual gearbox.
The new seat concept WHIPS (Whiplash Protection System) provides considerably improved protection from whiplash injuries in rear-end collisions.
IC, Inflatable Curtain protects the head and neck in a side impact. IC is the third stage in the development of Volvo's Side Impact Protection System.
The Volvo S80 is the first car in the world to carry an environmental specification, checked by Lloyd's Register, an independent inspection institute. This environmental specification covers every phase in the life cycle of the car.
The integrated GSM phone is part of Volvo's systematic development of technology which results in smooth and reliable interplay between man and machine.
The pioneering, network-based electrical system with Multiplex technology has fewer cables, offers greater reliability and can handle more electrical functions, including updates, than a traditional electrical system.
The Volvo S80 will be produced at the Volvo Torslanda Plant in Sweden.
Related page: Volvo S80 Original Press Release
---