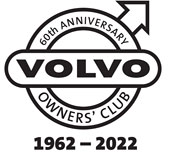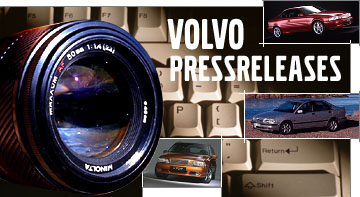 Volvo S80. Greater Protection from Theft and Threats
The Volvo S80 is equipped with a number of systems and features to meet the growing challenge of protecting the car and its owner from theft and personal threats.
Protection for people and property is an integral part of Volvo's total safety concept, which also includes driving safety and crash safety.
The Volvo S80 is the most complete result so far of Volvo's developments in this area, especially when it comes to personal protection.
To enable the car owner to approach his/her car safely and securely in the dark, there is what is known as a new approach light function. Pressing the remote control activates the interior lighting and a number of light sources, including two new lamps at the bottom edge of the exterior rearview mirrors, which light up the area around the car.
There is also a home safe lighting function. Pulling the full-beam lever once lights up the area around the car and the car owner's path or drive to his/her house for up to 90 seconds after leaving the car.
New anti-theft glass prevents what are known as smash-and-grab situations. The laminated glass in the side windows is very difficult to break or force.
Remote control with rotating codes to prevent any unauthorised person copying its signal.
Rotating lock cylinders in the door and ignition lock. If someone attempts to turn the lock by force, using a screwdriver, for example, the cylinder simply rotates.
Deadlock mode which disengages the inside locking controls, to prevent a thief breaking a window and opening the car from inside.
An electronic immobiliser, which makes it basically impossible to start the car without the original key.
A new generation of RTI to enable people to navigate safely without losing touch with the rest of the traffic.
FOR USA only -
In North America, the Volvo S80 is equipped with Homelink, which is able to activate external electrical units in the home.
Related page: Volvo S80 Original Press Release
---