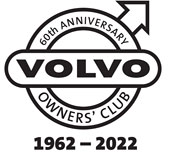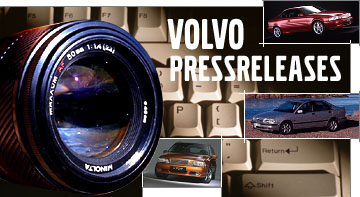 Volvo S80. The Safest Volvo
The Volvo S80 is the safest car Volvo has ever built.
Using new technology such as WHIPS (Whiplash Protection System) and IC (Inflatable Curtain), Volvo is consolidating its position as a world leader in the field of automotive safety.
The Volvo S80 is the first model with WHIPS (Whiplash Protection System), which provides greater protection from whiplash injuries in a rear-end collision at low speed. WHIPS is a totally new seat concept. In a collision, the backrest and head restraint move backwards in a parallel movement so that the head and upper part of the body are cushioned in a gentle, balanced fashion.
Volvo's safety research on whiplash injuries has focused on reducing the injuries in collisions at low speeds, 15-30 km/h – the speed at which most accidents of this type occur.
IC, Inflatable Curtain is the third stage in the development of Volvo's side impact protection system.
When SIPS (Side Impact Protection System) was introduced in the Volvo 850 in 1991, it set a new standard for side impact protection. The second stage came in 1994 with the SIPS bag, an airbag in the sides of the front seats which is designed to provide greater protection for the chest. This SIPS bag has been developed still further in the Volvo S80. The sensor has been moved from the A-pillar to the B-pillar and there is also an extra sensor next to the rear wheel arch.
The new inflatable safety curtain, IC, increases the protection from head and neck injuries. IC is concealed inside the headliner and stretches from the front side pillar to the rear one. In a side impact, for example, the vertical ducts in the curtain inflate in 25 thousandths of a second and cushion the head of the occupant before it hits the side of the car. IC can absorb 75 per cent of the energy that is generated when the head is thrown to the side.
The Volvo S80 has head restraints and three-point seatbelts with pretensioners on all five seats, including all three at the rear. The front belts are also equipped with automatic height adjustment and integrated force limiters.
The power required to inflate the front airbags has been reduced to a less aggressive level – otherwise known as depowering – and varies depending on the severity of the collision and whether or not the occupant of the seat is wearing a seatbelt.
Related page: Volvo S80 Original Press Release
---