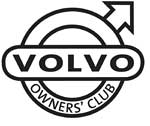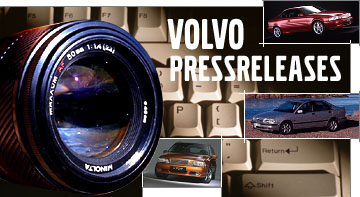 Photographs can be seen in our Volvo Gallery
---
Drive the Volvo S60 Concept. Virtually
26 May 2009
Volvo is giving an insight into the driving characteristics of the Volvo S60 Concept with the release of an innovative new PC-based racing challenge called Volvo - The Game. Available to download for free now from www.volvocars.co.uk/S60concept, it features five of Volvo's racing legends as well as the new Volvo S60 Concept. The game has been developed between Volvo Car Corporation and multiple award-winning Swedish game studio, the SimBin Development Team
The six cars include the new Volvo S60 Concept, the Volvo C30 currently competing in the STCC (Swedish Touring Car Championship), the previous Volvo S60 that competed in the STCC, the Volvo S40 that notched up many notable successes in the BTCC (British Touring Car Championship), the Volvo 850 - the estate car that became a legend in the BTCC - and finally a true racing classic from the past, a Volvo 240 Turbo Group A.
Players select their favourite Volvo to test their skills on one of the two highly authentic tracks. The two tracks are the Gothenburg Eco Drive Arena in Sweden and Chayka outside Kiev in the Ukraine. Volvo - The Game is the only virtual racing game in the world to feature the Ukrainian racing track.
Volvo - The Game in detail
A team of 15-20 people worked together to create Volvo - The Game with the aim of making it as realistic as possible. The game developers have invested tens of thousands of hours in getting all the details exactly right. Just "building" a car for a racing game takes about one month.
As is the case with the real cars, the six cars in this game each have different driving characteristics. The classic Volvo 240 Turbo Group A, for instance, handles very differently when compared with the latest newcomer, the Volvo S60 Concept. In order to recreate the older cars' interiors as authentically as possible, the designers visited the Volvo Museum to study the former racing legends.
To add further authenticity, game engineers also pulled one of the race cars out of hibernation and gave it a thorough full-speed workout, recording the engine sound straight from the racing track.
The two racing tracks have been reproduced with detail and immense precision. It takes about 1000 hours to create a virtual racing track. Even the kerbs are exactly the same height as the real track.
Volvo - The Game can be played with a steering wheel and pedals connected to the computer. It is also possible to operate the car via the PC's keyboard or with a game-pad. The game offers a choice of skill levels: "novice" with all the driver assistance technology activated such as ABS brakes, the next level up is "semi-pro", and finally "pro" where there is no assistance whatsoever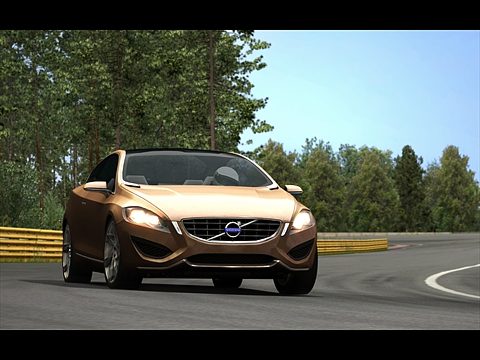 ---