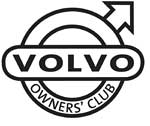 Volvo Owners' Club AGM for 2020.
17 January 2021
The Volvo Owners' Club is due to hold its 2020 Annual General Meeting on March 21st 2021 at the British Motor Museum at Gaydon. The Board has decided it is not the wise or responsible thing to do in the current situation. We will be having the AGM online using Zoom on that date starting at 1pm.
Some limitations:
The Zoom account we have only allows a total of 100 participants, and this will include 6 of the directors.
Access to a computer or internet device with camera and microphone is required.
You will need to register ahead of the meeting date if you wish to take part.
There will be a dedicated email address for AGM matters.
These are some things you will need to consider should you wish to take part in the online AGM using Zoom.
Is your PC/Tablet/Phone connected to the internet - if not you will not be able to access the meeting.
Have you got Zoom sofware already? If not your device will download it when you join the meeting. But you can download it if you wish from https://zoom.us/download#client_4meeting
Have you got a microphone built in/connected to your PC/Tablet/Phone? If not you will not be able to ask questions.
Have you got speakers/headphoes connected to your PC/Tablet/Phone? if not you will not be able to hear what is going on.
Have you got a camera connected to your PC/Tablet/Phone? If not you will not be seen if you wish to address the meeting. Not essential but it is nice to see who is speaking.
On the last week of February the link to register to attend the online AGM will be here. You will need your membership number for this. An automated email will be sent to you with a link to the meeting, so make sure you enter a correct and valid email address.
Links to the Agenda and the Financial Report will also be here so you can read these ahead of the meeting.
**NOTE: From the time the links appear here this page will only be accessible to current club members and will be password protected. The access details at the bottom of page 3 of the current club magazine will be required to access this page.
---